Houston
Leadership and Council Members
Dorit Haenosh Aaron, MA, OTR, CHT, FAOTA
Read Bio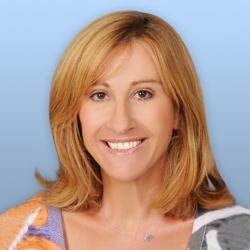 Dorit Haenosh Aaron, MA, OTR, CHT, FAOTA
Born in Israel and raised in Ethiopia, Aaron is no stranger to international affairs. She moved to the USA at age 14, she knows firsthand the importance of building bridges to promote understanding.
Today, Aaron is the Chair of the International Committee of Houston AJC.
By trade, Aaron is an Occupational Therapist and inventor the Functional Dexterity Test (FDT) which is now a commonly used evaluation tool by clinician's worldwide.  She ran a large clinical practice for many years before leaving to focus on consulting and research.
Aaron has been published in peer reviewed journals, lectures internationally on hand therapy, and in 2012 she was elected President of the American Society of Hand Therapists.
Aaron was named to the Texas Occupational Therapy "Roster of Merit" in 1996, and was chosen as UTMB's "Distinguished Alumni" in 1990, she was honored as "Texas Occupational Therapist of the Year 1988", among other professional honors.
In addition, Aaron is an active volunteer and board member for several professional organizations. Aaron volunteers at Shrine Hospital for Children, and in developing countries where she treats patients and trains medical staff on a regular basis.
Aaron has a private hand therapy consulting practice, Aaron & Winthrop Hand Therapy Services, Inc.
Iris Mushin, M.Ed., M.B.A.
Read Bio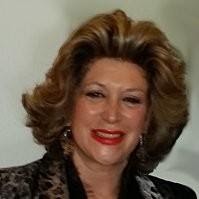 Iris Mushin, M.Ed., M.B.A.
Founder of MedRAP and author of "What Hurts the Physician Hurts the Patient."
Houston, Texas
"What Hurts the Physician Hurts the Patient" describes MedRAP, a comprehensive program designed to advance the professional growth of medical trainees and improve their well-being by addressing factors that lead to stress and burnout. The program focuses on facilitating the transition into the medical training environment and improving the organizational culture. The program also focuses on addressing ACGME competencies. The Quality Improvement (QI) component of the program involves the entire health care team to facilitate collaboration and improve the efficiency of the hospital work environment and patient care. Because of MedRAP's efficient design, maximum benefits for medical training programs can be achieved with a judicious commitment of time and resources.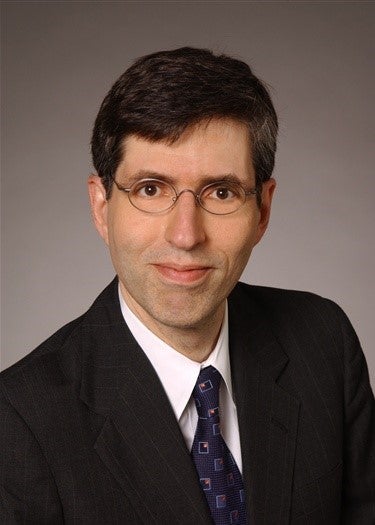 Irving Rotter
IRVING ROTTER is co-leader of the firm's Energy practice. He has represented sponsors, lenders, equity participants, contractors and offtakers in project finance and infrastructure transactions and buyers and sellers in mergers and acquisitions.
Irv's project finance experience includes representing the construction contractor and provider of contingent subordinated indebtedness for the FLAG project, the first project financing for a transoceanic fiber-optic telecommunications network, and representing a consortium of developers of two lignite-fired electric generating facilities using a structure that resulted in the project debt being off balance sheet to both the developer and the utility acquiring the facilities. Irv has also represented developers, lenders and equity investors in traditional and alternative energy solar, wind and biomass projects, biofuels projects and natural resources projects, and lenders and equity participants in industrial project finance projects. Irv also has extensive experience representing lenders and borrowers in restructuring energy, alternative energy and biofuels projects.
Irv's merger and acquisitions experience includes representing acquirers and sellers in domestic and cross-border transactions in a host of industries, including energy, telecommunications, software, semiconductor, fiber-optic, automotive, cable television, paper and food. Irv represented AIG in the acquisition of Kinder Morgan Inc., AIG Highstar and Ontario Teachers' Pension Plan Board in the acquisition of InterGen N.V., which owned 10 power plants located in six countries and AIG Highstar in the subsequent sale of its 50 percent interest in InterGen N.V., a transaction that was named India Deal of the Year by the India Business Law Journal. Other transactions in which Irv has been involved include representing Energy Capital Partners and General Electric Financial Services in their investment in Southcross Holdings, MAP Royalty in various wind generation projects, Alaska Communications Systems in the creation of The Alaska Wireless Network,a joint venture between Alaska Communications Systems and GCI; Anixter International in the sale of its fasteners business; Avaya in its acquisition of Radvision Inc., CMS Energy in its acquisition of the Zeeland Power Generation Facility, CMS Energy in the sale of its interest in the Midland Cogeneration Venture, Lucent Technologies' acquisition of Chromatis Inc., Lucent Technologies' acquisition of Ortel Corporation and AT&T's disposition of AT&T Submarine Systems.
Irv frequently lectures on project finance and has taught seminars on project finance in the United States, China, Japan, the Philippines, Korea, Italy, Greece and Israel. He served as a consultant to the Carnegie Endowment for International Peace in connection with the development of Principles of Conduct for Nuclear Exporters, a code of social responsibility adopted by the major exporters of nuclear power plants.
Irv served as a law clerk to the Honorable William C. Canby, Jr., U.S. Court of Appeals for the Ninth Circuit. In 2008, he was named by BTI Consulting on the basis of a survey of Fortune 1000 companies, as a member of the BTI Client Service All-Star Team for Transactional Lawyers, and in 2007, he was named by BTI Consulting as a member of the BTI Client Service All-Star Team for law firms. Irv is consistently selected for inclusion in Chambers Global and Chambers USA, which notes that "clients praise him, saying: 'He has a wealth of knowledge on these transactions and is a good negotiator with a lot of experience.'" He has been recognized in the 2014 and 2015 editions of the IFLR1000as a "Leading Lawyer" in Project Finance in the United States, as well as the 2016 edition of The Legal 500 US for Project Finance and Energy: Renewable/Alternative. In 2017, The Legal 500 US recommended Irv for Energy Transactions: Conventional Power, Oil and Gas, Energy Litigation: Conventional Power, and M&A: Large Deals ($1 bn+). He has been recognized in Who's Who for Project Finance since 2015.

Marcia Nichols
Marcia Nichols, a former classroom educator, is dedicated to Nelson Mandela's principle that education is the most powerful way to change the world. She is past president of AJC Houston, focusing her leadership on immigration reform. As a member and former board member of Congregation Beth Israel, she is committed to furthering Israeli relations. She serves on the boards of Writers in the Schools and the Mickey Leland Kibbutzim Internship Foundation.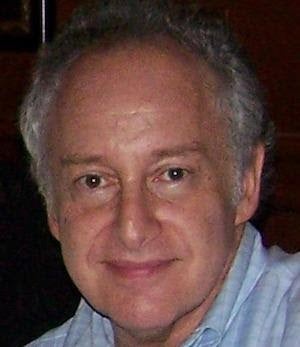 Paul Colbert
Paul Colbert, a former state representative from Houston, chaired budget and oversight of public education on the House Appropriations Committee and was one of the creators of the state's Economic Stabilization Fund. He has been a consultant on public policy since retiring from the Legislature.
I've been an AJC board member since the early 1980's and attended the Blaustein Institute in 1998.  I served in the Texas House from 1981-1992 and was the Public Education budget chair most of that time. I was named a "Ten Best Legislator" by Texas Monthly, the Houston Post and the Dallas Morning News and "National High-Tech Legislator of the Year" by the American Electronics Association.  Aside from authoring numerous education and school finance bills and the bills creating the Texas Center for Superconductivity at UH, The UT Mental Sciences Institute, the Texas A&M Institute for Biosciences and Technology, and the Harris County Psychiatric Center, I was co-author of the "Rainy Day Fund" and the bill creating the Health and Human Services Commission.  I know too many public officials to list.  We currently don't have a local synagogue affiliation. Sharon is an ordained cantor.  I attended the University of Houston Honors Program (now the Honors College).
Randall Czarlinsky
Read Bio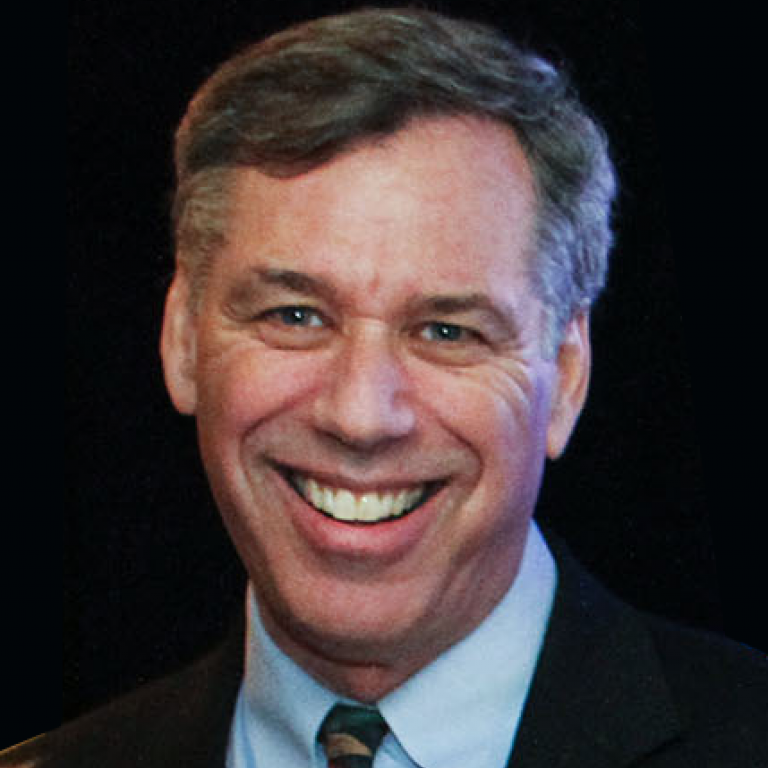 Randall Czarlinsky
Randall Czarlinsky is currently the Executive Director of the American Jewish Committee's Houston Region. He returned to Houston in 2006 after serving for four years as the Executive Director of the Jewish Federation of Greater Charlotte. He served for more than 11 years as the Director of the Community Relations Committee (CRC) of the Jewish Federation of Greater Houston and the Federation's Government Affairs activities.
He directs AJC's international, faith and ethnic outreach and diplomacy efforts and the region's development campaign.  He also hosted and produced AJC Insider, a weekly radio internet program on pertinent domestic and international issues.  He initiated with the third largest diplomatic corps in the US, the Houston Diplomatic Energy Forum Initiative, which features ministers and ambassadors discussing geo-political and socio-economic energy issues.
Over the past 13 years, he has testified before City Council and U.S. House Committees on domestic and international issues, including immigration, the Middle East and terrorism.
Asked by Houston Mayor Sylvester Turner, Czarlinsky initiated and coordinated the City's top faith and ethnic leaders for discussions with the Mayor that led to the creation of the City's statement of principles and values on diversity and inclusiveness.
While with AJC, he has created the Texas Latino Jewish Leadership Council, including a statewide border visit, as well as a Muslim Jewish Advocacy Council. He recently worked with Rep. Pete Olson (TX-22) to create a bipartisan effort for the No Hate Act in Congress.
In his four years in Charlotte, he initiated and implemented a strategic planning process, outreach to media and elected officials, oversaw the budget process, supervised continued growth in the community's annual campaign and spearheaded efforts to bring the "partners" of Shalom Park together frequently for discussions and common endeavors.  At the Houston CRC, his responsibilities included working with area Jewish institutions to maintain and increase their $8.1 million in government funding for health and human services and deepen relations with print and electronic media.
Before joining the Houston CRC, he served as the Associate Executive Director of the JCRC of Greater Boston, as the Assistant Director of the Jewish Federation of Greater Springfield, MA.  In the 1980s, Czarlinsky worked for the AJC as a Media Specialist in their national office in New York, an Assistant Area Director in the Midwest Regional office in Chicago, and West Central States Director in St. Louis.
Prior to that, in 1980 he directed community relations and leadership development for the Seattle Jewish Federation. He has also served on the staffs of the Synagogue Council of America Institute for Jewish Policy, Planning and Research and the Jewish Community Council of Greater Washington.
Before entering the Jewish public affairs field, Czarlinsky worked for The Associated Press. His articles have appeared in the secular, black and Jewish press, including the Washington University quarterly on Politics, The Amsterdam News, The Seattle Times, The Houston Chronicle and the St. Louis Post Dispatch. He is a weekly columnist for Houston's Jewish Herald Voice. 
In January 2008, Houston Mayor Bill White appointed Czarlinsky to the City's International Affairs Committee for North Africa and the Middle East.  He served on the Greater Houston Partnership Immigration Task Force and its State and Federal Public Policy Committee. A participant in the FBI's Citizen Academy, he has also served on the boards of the Mickey Leland Kibbutzim Foundation, Leadership Houston and the Inter-Ethnic Forum, and was co-chair of Houston Mayor Bob Lanier's Commission for Community public relations committee. He also facilitated the creation of Southwest Houston 2000, a coalition-based community organization designed to effect change.
He was a selected participant in the American Leadership Forum class XXXI.  He has served as a member of the Executive Committee and Board member of Interfaith Ministries for Greater Houston. He chaired the organization's initial Public Policy Committee and was a founding member of the editorial board of MOSAIC, an interfaith newspaper.
Czarlinsky has worked on several Congressional campaigns throughout the United States and continues to brief elected officials and candidates on pertinent issues facing the Jewish community. His other professional activities include creating and serving as a founding member of: Loan Fund for Affordable Housing of Western Massachusetts; the Greater Springfield Black-Jewish Dialogue and the St. Louis Committee on Decent Unbiased Campaign Tactics. He served on the Administrative and Steering Committees of the 8th National Workshop on Christian-Jewish Relations and served as the co-chair of its Outreach Committee. He was a member of the Task Force on Soviet Resettlement in Washington, D.C. and has served as a member of the Executive Committee and Board of Directors of Ecumedia News Service.
He was responsible for initiating and coordinating Israel's 50th day-long celebration at the Houston International Festival, which received recognition as number one event at the Festival.
During the Soviet Jewry movement, he organized and coordinated a Soviet Jewry rally at Peace Arch Park on the Canadian-American border with Canadian and American officials.
He has lectured and served as a panelist discussing domestic and international issues before local and national organizations and universities. He works closely with the media, consular corps, ethnic and faith leaders, Members of Congress and Congressional aides providing briefings and analyses of current affairs.
Czarlinsky, who grew up in Kansas City, earned an M.S.W. in social strategy - policy from the University of Maryland at Baltimore and a B.S. in Journalism from the University of Kansas.  An avid baseball fan, he lives in cities either near or home to major league baseball.  His daughter, Lauren, entered Texas A&M Galveston, and his son, David, is a graduate student at East Tennessee State University.
Richard Schechter
Read Bio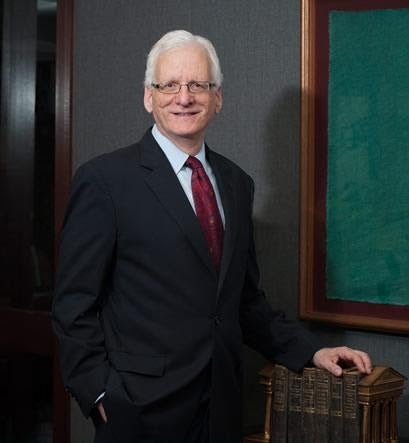 Richard Schechter
EDUCATION AND TEACHING EXPERIENCE Richard Schechter grew up in Austin and is a 1976 graduate of Rice University, where he was on the President's Honor Roll, selected to Who's Who in Colleges and Universities and served as Chairman of the Program Council. After graduating he enrolled at the University of Texas School of Law, where he was inducted into the academic honor society and recognized for his outstanding contributions to the law school. He served as a lecturer in Legal Research and Writing as a third-year student, won the Hildebrand Moot Court Competition, Best Advocate and the Best Brief Award, and graduated with honors in 1979. Schechter later went on to teach Admiralty and Maritime Law for a decade as an adjunct professor at the Thurgood Marshall School of Law.
PROFESSIONAL EXPERIENCE After serving for one year as a law clerk for Judge Sam Johnson on the United States Court of Appeals for the Fifth Circuit, Richard Schechter began the private practice of law in 1980. Since 1986 he has headed his own firm and has been responsible for developing and trying the full range of complex civil cases, including product liability and medical negligence cases, Deceptive Trade Practice-Consumer Protection Act causes of action, federal statutory claims, maritime litigation, all types of personal injury cases, and business tort and contract claims. Defendants he has faced include the world's leading car manufacturers, oil companies, and drilling and shipping companies. Schechter has litigated cases from Florida to California and around the State of Texas. He has started trial in over one hundred jury cases and has tried cases to verdict before a range of fact-finders, including federal and state juries, federal and state judges and magistrates, and administrative law judges. His skill, experience and reputation have earned him the honor of being selected by his peers as a Texas Monthly "Texas Super Lawyer" each year since the establishment of that honor in 2003. He is the author of numerous articles, speaks regularly at legal seminars around the United States, and has testified before committees of both the United States Senate and the United States House of Representatives. Schechter is a Certified Civil Trial Specialist by the National Board of Trial Advocates and Board Certified in Personal Injury Trial Law by the Texas Board of Legal Specialization. He is licensed to practice in the State of Texas and is admitted to the Bars of the Supreme Court of the United States, the Fifth Circuit, and the United Sates District Courts for the Southern  ,Eastern and Western Districts of Texas.
COMMUNITY SERVICE Member, SER Board of Trustees Member, Board of Trustees, Houston Arts Alliance Chairman and Member of the Board of Trustees, Houston Community College President of the Houston Chapter of the American Jewish Committee and Advisory Board member of the national organization Founder and Chairperson of the Houston Chapter of the American Constitutional Society Senior Fellow of the American Leadership Forum and member of the Selection Committee Member, Advisory Board, Career and Recovery Resources, Inc. Member, Houston Police Advisory Commission Chairman, State Bar of Texas Grievance Committee Officer and Board Member of the Board of Trustees, Congregation Emanu El Member, Board of Trustees of Houston Hillel Member, Shared Decision Making Committee at Jones High School Member, University of St. Thomas' Board of Trustees Student Affairs Sub-Committee Member, Texas Supreme Court Committee on Judicial Appointments Chairman, Admiralty Section of the American Association of Justice Testified before both United States House of Representatives and Senate committees Testified before the Texas Supreme Court regarding proposed rule changes
Served on various committees of the American, Texas and Houston Bar Associations; the American Association of Justice; and the Texas and Houston Trial Lawyers Associations Provider of Bro Bono legal services through the Houston Volunteer Lawyers program.
Tracy Friedman Stein
Read Bio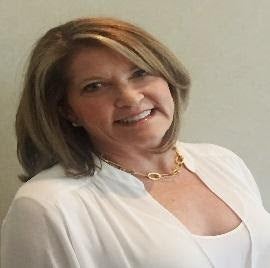 Tracy Friedman Stein
Tracy Friedman Stein is an attorney and active AJC volunteer. She serves on the AJC's National Board of Governors and the boards of AJC's Project Interchange and the Mickey Leland Kibbutzim Internship Foundation. She is on the Executive Committee of the board of Vanderbilt University Hillel Association and past president of AJC Houston. Currently, her primary focus is on connecting with participants of past trips to Israel guided by, or related to, the AJC.
Tracy attended Washington University in St Louis and graduated from Emory University with a BA and an MA in political science.  She graduated from University of Texas Law School and specialized in banking, creditors' rights, and bankruptcy.
Shariq Abdul Ghani
Read Bio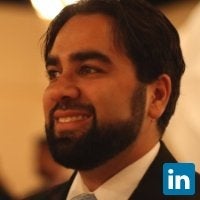 Shariq Abdul Ghani
Shariq Abdul Ghani is the Director of Minaret Foundation, an organization focused on building relationships through interfaith, policy, and media engagement. For the past 10 years, Shariq has regularly spoken at faith centers, conferences, and educational institutions on topics ranging from American Muslim identity to faith-based activism and spirituality. Previously, he co-founded Houston Leadership Academy, an organization geared towards the development of young Muslims into leadership and activist roles. Shariq's passion is finding intersections between communities for collaboration and mutual growth.
Dr. Waleed Basyouni
Read Bio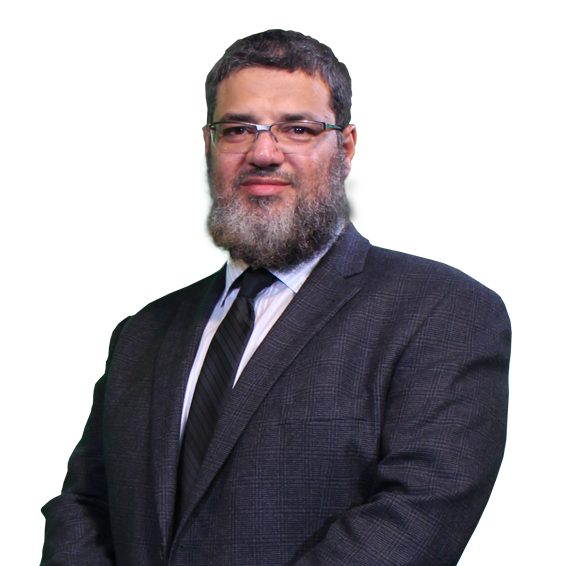 Dr. Waleed Basyouni
Dr. Waleed Basyouni graduated with a Bachelor in Islamic Sciences from Al-Imam Muhammad University (KSA), did his Master's in Islamic Theology, World Religions and Modern Religious Sects from Al-Imam Muhammad University, and achieved a Doctorate in Theology from the Graduate Theological Foundation in Indiana. Shaykh Waleed has Ijaazahs in reciting the Holy Qur'an and in several books of Hadeeth, awarded by various scholars. He studied under great Islamic scholars of our time such as Shaykh Ibn Baz, Abdul-Razzaq Afify and others. Shaykh Waleed Basyouni has made numerous appearances in media around the world including Al-Huda Channel, Islam Channel & Peace TV. He is also a member of the North American Imam Federation (NAIF), Assembly of Muslim Jurists in America (AMJA)-Fatwa and Research Committee, Vice President of Al-Maghrib Institute, and Advisor to numerous Islamic Societies/Organizations around the US.