New Jersey
Since its founding in 2018, MJAC NJ has worked to stem the rise in hate crimes in the United States through legislative advocacy, working with law enforcement, and strengthening community relations.  Recent actions by NJ MJAC include a widely distributed response to antisemitic and Islamophobic statements made by local elected officials and personal meetings with mayors of the state's larger cities to discuss strengthen hate crime reporting.
Leadership and Council Members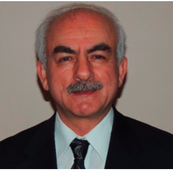 Alex Kharazi
Dr. Alex Kharazi has a Ph.D in Mechanical Engineering from University of California In Berkeley and has over 30 years of industry experience as director of technology in a major chemical company. He has been an adjunct professor at Rutgers University.  Dr. Kharazi is an active member of the community promoting strong relationship and understanding among diverse faith groups. For many years he has focused his time and energy on philanthropy and giving back to the community.   He serves as a director and vice president of Muslim Foundation Inc. (Masjid-e-Ali), President of Franklin Township Interfaith Council, President of Razi Health Foundation of NY, Board of Trustee member of Franklin Township Dr. Martin Luther King Community Foundation, a member of Human Relations Commission, and a board member of Muslim-Jewish Advisory Council. He is a co-founder of New Jersey Interfaith Coalition.  Dr. Kharazi was named the "Man of the Year" in 2017 by Franklin Reporter & Advocate, "Hometown Hero" in 2019 by Tapinto and was the recipient of NJ Governor's Jefferson Award for community service.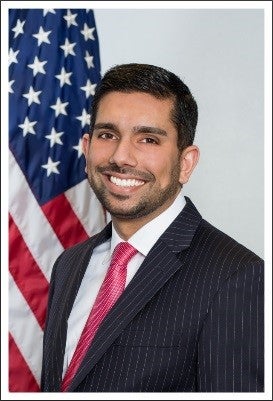 Assad Akhter
Freeholder Assad R. Akhter was appointed to fill a vacancy on the Passaic County Board of Chosen Freeholders in 2016. He was elected in November 2017 to fill  the remainder of that term and then re-elected in 2018 to a full three year term as Freeholder. Apart from his role as a public official, Assad currently works as the Director of Community Outreach for St. Joseph's Health. Prior to this most recent position Assad worked for Congressman Bill Pascrell, Jr. (D-NJ) over the course of 11 years in both his Washington and New Jersey Congressional offices. In his capacity as Deputy Chief of Staff for the Congressman, he was directly responsible for managing the local district offices and staff for the 9th Congressional District of New Jersey. Before that assignment, Assad served as the Legislative Director in the Washington, DC office where he oversaw the Congressman's legislative agenda and staff as he was tasked with coordinating the Congressman's position on the House Ways & Means Committee, as well as staffing his assignment on the House Homeland Security Committee. During his time as Legislative Director, Assad was able to work on a number of momentous pieces of legislation including the Affordable Care Act (ACA), the American Recovery and Reinvestment Act of 2009 (ARRA) and the Dodd–Frank Wall Street Reform and Consumer Protection Act; all of which were keystones to President Obama's legislative agenda during his first term. Assad currently serves on the Board of Directors at the Paterson YMCA, the Board of Directors at the Paterson Alliance and on the Corporate Advisory Council for the Wharton Institute for the Performing Arts. Assad graduated from Seton Hall University with a Bachelor's of Science degree from the School of Diplomacy and International Relations.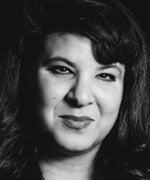 Atiya Aftab
Atiya Aftab, Esq. currently maintains her own practice providing pro bono representation to non-profit corporations. Atiya is also an Adjunct Professor at Rutgers University, Department of Political Science and Middle Eastern Studies Program and teaches "Islamic Law and Jurisprudence. She is also the Chair of the Center for Islamic Life at Rutgers University, convener of the first full-time Muslim Chaplaincy on campus. Atiya is the co-founder and current Chair of the Sisterhood of Salaam Shalom. She is also a member of the Rutgers University Board of Overseers that governs the Rutgers University Foundation. She has been a member of the Islamic Society of Central Jersey's (ISCJ) Board of Trustees and Overseers for almost 20 years and was the first woman Chair of the ISCJ Board. She co-found the New Jersey Muslim Lawyer's Association and has been its Vice-President and Treasurer.  She is also an active member of the Islamic Society of North America's Masjid Development Committee and is also a co-founder of the Shia Sunni Alliance of NJ. Atiya is a Fellow with the Arianne de Rothschild Fellowship and completed a certificate program with KARAMAH, Muslim women's human rights organization. Atiya was a member of Attorney General Peter Harvey's Arab and Muslim Advisory Committee and was a member of the New Jersey Supreme Court Committee on Minority Concerns for 10 years. She was also Chair of the South Brunswick Women's Commission. Atiya received her Bachelor of Arts Degree, Phi Beta Kappa, majoring in Political Science (Pi Sigma Alpha) from Rutgers College. She graduated with her Juris Doctorate Degree from Rutgers Law School in Newark. After law school, she held an Appellate Division Clerkship with the Hon. James H. Coleman, Jr., then Presiding Judge Appellate Division and now retired Associate Justice of the New Jersey Supreme Court. Atiya then joined Robinson, St. John & Wayne as an associate. She went on to represent the Department of Banking and Insurance as a Deputy Attorney General. Atiya has spoken at numerous forums on topics related to Islam including academic institutions, conferences, police training centers, places of worship, universities, hospital, community forums conventions and newsprint, social media and television and radio addresses.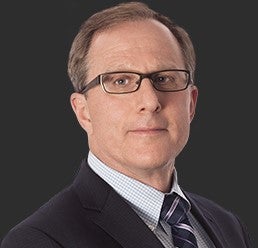 Barry Schindler
Barry J. Schindler is the Chair of Greenberg Traurig's Global Patent Prosecution Group, a group of approximately 4,000 domestic and 4,100 foreign applications pending and over 100 attorneys, who are registered with the USPTO. Barry has more than twenty-five years of legal experience in all aspects of pharmaceutical and chemical patent prosecution, representing numerous major pharmaceutical and chemical companies regarding patents relating to small molecules and synthetic compounds. Barry, an active member of the firm's Israel Practice also focuses his practice on managing the patent portfolio for numerous innovative Israeli start-ups. Barry is a frequent business visitor to Israel and is very involved with the local tech community. He received his Bachelor of Science, Chemical Engineering and Food Science, from Cornell University, and his Juris Doctorate from the University of Houston Law Center. Barry is a volunteer lay-leader with AJC Metro New Jersey.
Danielle Cohen Schrager
Read Bio

Danielle Cohen Schrager
Danielle Cohen Schrager is an assistant director of AJC New Jersey. Danielle joined AJC in 2011 where she has worked as Assistant Director of AJC ACCESS Global, Director of AJC ACCESS NY, and Assistant Director for the New York Regional Office. Prior to joining AJC, Danielle worked with Medical Development for Israel, AIPAC, and the American Jewish Joint Distribution Committee. Danielle graduated from Florida State University with a Bachelor of Arts degree in International Relations and a Bachelor of Science degree in Anthropology. She earned her Masters Degree in International Affairs at New School University. She lives in Scotch Plains, NJ with her husband and daughter.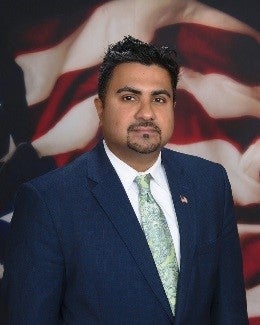 Ehsan Chowdhry
Ehsan F. Chowdhry, ESQ is the owner of E F CHOWDHRY LAW PRACTICE, LLC, a law firm exclusively dedicated to statewide criminal defense, juvenile law, municipal-traffic law and white collar defense. He is licensed in New Jersey and Pennsylvania. He has court admissions for the Supreme Court of the United States, the United States Court of Appeals for the Third Circuit, the United States District Court for the Eastern District of Pennsylvania and the United States District Court for the District of New Jersey. He attended Rutgers College of Rutgers the State University of New Jersey, graduated from Monmouth University with his B.A., earned his J.D. from Widener University School of Law and earned his LL.M. in Trial Advocacy from nationally ranked Temple University James E. Beasley School of Law.  He is honored to have been named to New Jersey Governor Philip (Phil) D. Murphy's Transition Team as a Co-Chair for the Law & Justice Committee, Social Justice Subcommittee and previously as a member of his private Law & Public Safety Working Group. Ehsan is a third term President of the New Jersey Muslim Lawyers Association (NJMLA).  Ehsan has been certified by the Supreme Court of New Jersey as a Criminal Trial Attorney and was recertified in 2018.  He is only 1 of 4 attorneys in the state of New Jersey who is certified by the National Board of Trial Advocacy (NBTA) as a Criminal Trial Advocate. He has also earned the designation by the National Institute for Trial Advocacy (NITA) as a "Master Advocate" and "Advocate."

Genesia Kamen
Genesia Perlmutter Kamen, former president of AJC Metro New Jersey and the AJC National Board, has been an active AJC member for over fifteen years. She has held the positions of vice president, co-chair of Diplomatic Outreach, team leader for engagement with Greece, team leader for Legislative Outreach and chair of the Parlor & Policy Group. Genesia has participated in the AJC Diplomatic Marathon during the UN General Assembly meetings, attended several AJC Global Forums and the Blaustein Leadership Institute, and participated in the Konrad Adenauer Exchange to Germany in April 2014. Genesia practiced corporate and securities law in New York City with Cooley Godward Kronish LLP. She currently serves on the Princeton Prize for Race Relations committee for Northern New Jersey and has served on the boards of Temple B'nai Jeshurun, the Pingry School and the New Jersey Jewish News and has led several fundraising campaigns for Jewish and educational institutions.  She graduated from Princeton University and is currently a vice president for her class and earned a JD from Columbia University. Genesia lives with her husband, Steven Kamen, also a corporate lawyer and AJC board member, and has two daughters.
Imam W. Deen Shareef
Read Bio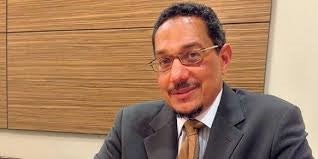 Imam W. Deen Shareef
Imam W. Deen Shareef is currently the President/CEO of his own consulting company, Shareef Professional Services LLC (SPS). He established and is the former Director of the Newark Port Career and Business Development Center in the Department of Economic & Housing Development in the City of Newark, NJ. He was a Senior Advisor to former Mayor, now Senator, Cory A. Booker representing the State of New Jersey in the United States Senate. Imam Shareef received his Bachelor of Science degree in Mechanical Engineering from New Jersey Institute of Technology. He retired after 25 years of serving as an Engineering Project Manager for Kraft/Nabisco Foods. Imam Shareef serves as the Executive Director of ComWealth Economic Development Corporation (EDC), a non-profit economic development corporation. He is the Convener of the Council of Imams in New Jersey and co-founder of the New African Partnership between CINJ and City National Bank in Newark, is a co-founder of the Newark Interfaith Coalition for Hope and Peace, and is a member of the NJ State Attorney General's Outreach Advisory Council. He is a frequently invited speaker on numerous college campuses and at corporate and public sector events. He has appeared as a commentator and contributor on several television programs presented by CNN, MSNBC (Morning Joe), ABC, PBS, NJTV and Ebru.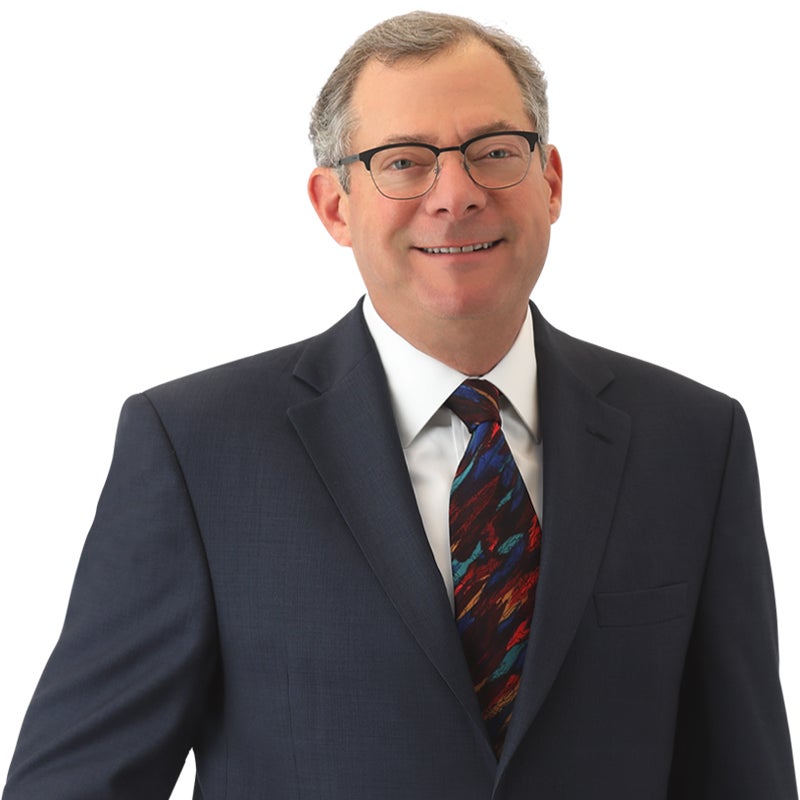 John D. Fanburg
John D. Fanburg, Managing Member of Brach Eichler, has more than 30 years of experience in health and hospital law. A recognized leader in this sector, John is known for excellence in transactions, perseverance in deal-making, and strength in corporate, M&A, and regulatory matters. His broad experience representing major hospitals, diverse medical groups, solo practitioners, and statewide physician specialty organizations provides him with in-depth knowledge of all aspects of the business of healthcare. He helps providers position themselves to deal with the constantly evolving medical marketplace, particularly healthcare reform. John provides counsel on strategic alliances and transactions relating to physician practices, hospitals, ACOs, ambulatory surgery centers, and medical homes. He also offers guidance on regulatory compliance, corporate compliance, HIPAA, litigation, and government investigations. In addition to being ranked by Chambers USA in Band 1 for healthcare law for the past ten years, John has been named to The Best Lawyers in America© and New Jersey Super Lawyers for several years running. Additionally, John was selected as a New Jersey 2018 and 2019 Leader in Law by NJBIZ and was included in NJBIZ' Power 50 Health Care list in 2019. He was also named to ROI-NJ's list of top 2019 Healthcare Influencers in New Jersey. In 2017, he was appointed to Governor Phil Murphy's Transition Team. As Co-Chair of Brach Eichler's Cannabis Law Practice, John also provides counsel to companies and individuals who seek to participate in NJ's growing medicinal cannabis industry.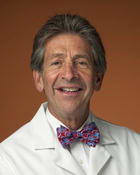 Lewis Wetstein
Dr. Lewis Wetstein is Chief of Thoracic Surgery at Ocean Medical Center in Brick, NJ. He is the Governor Emeritus of American College of Surgery and serves on the Board of Trustees for IEP, New Jersey; Military Dependents Scholarship Fund, New Jersey; AFHH Military Museum; and Community Medical Center. Dr. Wetstein is also an Associate Clinical Professor of Surgery at F. Edward Hebert School of Medicine, Bethesda, MD. After 33 years in the Active Air Force Reserve, Dr. Wetstein retired at the rank of Colonel in 2009. At the time of his retirement, Dr. Wetstein was the Chief Flight Surgeon and State Air Surgeon for the New Jersey Air National Guard. He was previously Commander for ten years. Dr. Wetstein has received the Meritorious Service Medal; Air Force Outstanding Unit Award with three oak leaf clusters; National Defense Service Medal with one oak leaf cluster; Air Force Longevity Service Award Ribbon with five oak leaf clusters and the Air Force Training Ribbon. He was activated during Desert Storm. Upon retirement Col Wetstein received the Legion of Merit Award.
Linda Greenstein
Read Bio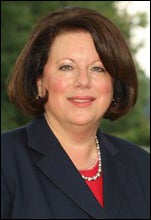 Linda Greenstein
Linda Greenstein is the State Senator for NJ District 14 and is the Assistant Majority Leader in the New Jersey State Senate. Senator Greenstein received her A.B in Psychology from Vassar College, M.A. in Psychology from Johns Hopkins University, and J.D. from Georgetown University Law Center.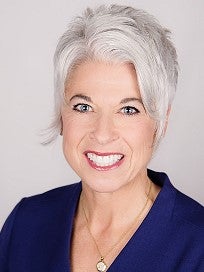 Lori Feldstein
Lori Feldstein is President of the AJC Central New Jersey, and has been an active member of AJC since 2010 and a member of its board since 2015. Lori has traveled on AJC diplomatic missions to Bahrain, Oman, the United Arab Emirates, India, Sri Lanka, Rwanda and Kenya. As the CEO and Executive Director of the Goals of Care Coalition of NJ, Lori is responsible for directing the organization's efforts to improve end-of-life care for NJ's elderly and seriously ill patients, ensuring they get the care they need and no less and the care they want and no more. A graduate of Muhlenberg College, she is a member of the Healthcare Communication and Marketing Association and the Healthcare Businesswomen's Association. She is also on the National Council for AIPAC and a member of the AIPAC Princeton Leadership Council. In her spare time, Lori volunteers with Greenwood House Hospice and enjoys time with her husband Michael and their three children.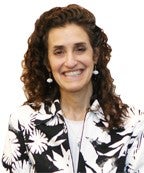 Lynne Azarchi
Lynne Azarchi is the Executive Director of the Kidsbridge Tolerance Center in Trenton, NJ. Lynne Azarchi is a tireless advocate for improving the lives of youth in communities across New Jersey. Founder and Executive Director of Kidsbridge, Lynne created an immersive learning experience for kids, teachers, and community leaders. Each year, Kidsbridge educates 2500 youth and 200 educators a year in the Tolerance Center or via mobile outreach programs. Activities focus on social emotional skills, including bullying prevention, empathy, personal empowerment, diversity appreciation, religious diversity, and pro-social skills. A true change agent, Lynne saw early on how "kids just being kids" was leading to genuinely painful consequences for children, teens and parents. Bullying and cyberbullying are increasing; especially targeted and tormented are Muslim, Jewish, gay youth and children of color. Kidsbridge Tolerance Center — the only youth-oriented tolerance center in the United States. Let's work together to educate our kids younger and more consistently for a kinder, more respectful future for all.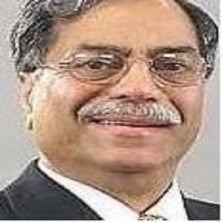 M. Ali Chaudry
Dr. Chaudry grew up in Pakistan, graduated from the London School of Economics with honors in Economics and Econometrics and received a Ph.D. in economics from Tufts University. He worked for AT&T for thirty years in various departments including Chief Economist, strategic planning and finance where he served as division CFO for the PR Division. After retiring from AT&T in 1998, he lectured in business at Seton Hall and at Rutgers from 2004 to 2014. Since 2007, he has taught a ten week long non-credit course on Islam and Muslims. He co-authored a book on Islam and Muslims (2010) with Dr. Robert Crane. He teaches economics at Raritan Valley Community College. He serves on the Advisory Board of the Center for Religion, Culture and Conflict at Drew University. Dr. Chaudry served on the Bernards Township BOE (1990-1995) and on the Bernards Township Committee (2002-2007) and as Mayor in Bernards Township in 2004, becoming the first Pakistani born Muslim to become Mayor in America. He is a co-founder of the Islamic Society of Central Jersey, Jam-e-Masjid Islamic Center Boonton. He is also co-founder and President of the Islamic Society of Basking Ridge (ISBR), and is co-founder of the NJ Interfaith Coalition. He serves on the NJ Attorney General's Muslim Outreach Committee and as a member of the Interfaith Advisory Council of the NJ Office of Homeland Security and Preparedness. He is President of the Branchburg Rotary Foundation. Dr. Chaudry is a frequent speaker at interfaith events and initiated the Pledge to Stand Up for the Other, calling on everyone to challenge bigotry in any form.
Rabbi Matthew D. Gewirtz
Read Bio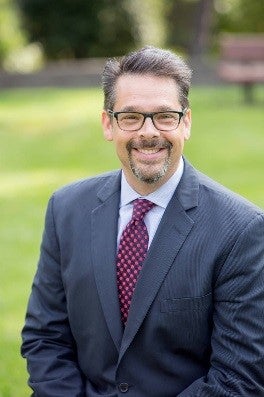 Rabbi Matthew D. Gewirtz
Rabbi Matthew D. Gewirtz began his tenure as the Senior Rabbi of Congregation B'nai Jeshurun in July 2006.  Previously he served as Senior Associate Rabbi of Congregation Rodeph Sholom.  He earned his Masters in Hebrew Literature from Hebrew Union College-Jewish Institute of Religion (HUC-JIR) in 1996 and was ordained by HUC-JIR in 1997. A strong advocate of social justice, Rabbi Gewirtz is a founding executive committee member of the Newark Coalition for Hope and Peace, an interfaith organization of Jews, Christians and Muslims that is committed to ending gang violence in Newark. Rabbi Gewirtz is a regular contributor to numerous professional publications, including the CCAR Journal, The American Rabbi and The Wisdom Daily; is the author of "The Gift of Grief: Finding Peace, Transformation and Renewed Life after Great Sorrow" (Random House); and is a Fellow at the National Jewish Think Tank CLAL. He appears as a commentator on religion on MSNBC's Morning Joe and CNN's State of the Union. He has recently started his own television series as a tri-anchor of PBS's (NJTV), A Matter of Faith with an Imam, Bishop and Rabbi.
Morgan Kronenberg
Read Bio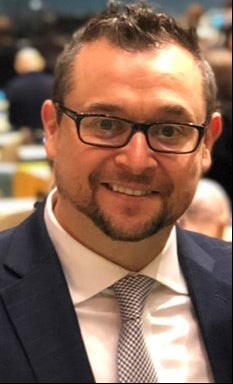 Morgan Kronenberg
Morgan Kronenberg currently oversees revenue generation and development for AJC throughout New Jersey and has been with the organization since 2016.  He is an accomplished development and management professional who has personally secured loans and gifts totaling more than a quarter of a billion dollars in the interest of the global Jewish community, in benefit of economic infrastructure and special projects in Israel and in support of pluralism, acceptance and tolerance.  Born in New Jersey, Morgan, the grandson of Holocaust survivors, moved to the North Shore of Long Island as a young boy where he found strength and a commitment to hard-work from his mother, who taught him that giving back was as important as doing well for himself.  Morgan graduated from The University at Buffalo's prestigious School of Management in 2000 – an institution recognized by the Wall Street Journal, Bloomberg, Businessweek, the Financial Times, Forbes and U.S. News and World Report as one of the world's best business schools.   Morgan currently resides in New Milford, NJ with his girlfriend and their cat.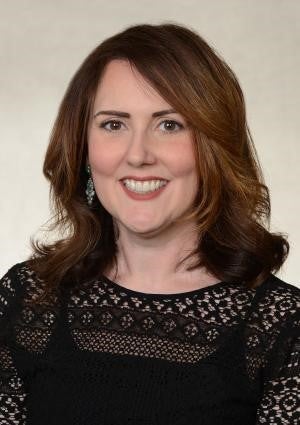 Nadia Ansary
Dr. Ansary teaches courses in research methods as well as introductory statistics, both within a developmental psychology framework. Her broad research interests lie in examination of risk and protective factors associated with adolescent adjustment. In particular, she is currently interested in religiosity as a buffering factor among vulnerable adolescent populations.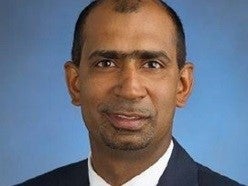 Nyron Latif
Nyron Latif is the head of Operations for Wealth and Investment Management (WIM) at Wells Fargo & Company, with a focus on client experience, risk management, process excellence, and automation and efficiency. Before joining Wells Fargo, Latif was partner, managing director and global head of Third Party Risk Management at Goldman Sachs. He has held many other leadership roles at Goldman Sachs including chief operating officer for Bangalore, global head of Asset Management and Private Wealth Management Operations, and co-global head of Securities Operations. He began his career leading the transformation and build-out of the Private Wealth and Securities Operations with Goldman Sachs Bank in Switzerland. Latif received a Bachelor of Science in Electrical and Electronics Engineering from NY Institute of Technology and an MBA from Marist College School of Management. He is a board member of LEEP, a college access program for students in the greater Newark area, and NIA Community Center in Newark, New Jersey, and is a Trustee of the NIA Masjid and Community Center in Newark, NJ.
Philip Sellinger
Read Bio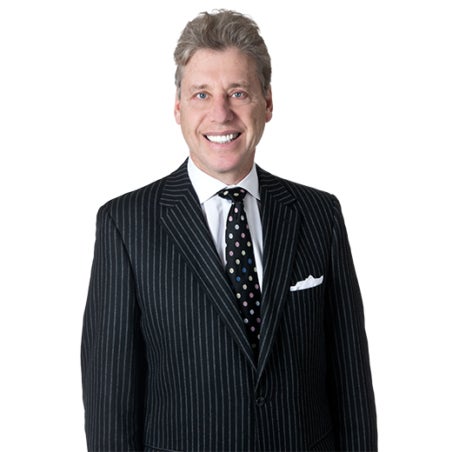 Philip Sellinger
Philip is Co-Managing Shareholder of the New Jersey office, and former Co-Chair of the Global Litigation Practice, of the international law firm Greenberg Traurig, LLP. A former Assistant United States Attorney and federal clerk, Philip is a trial lawyer who leads teams of lawyers in complex litigation in courts around the country. He also serves on the boards of several organizations, including the New Jersey Performing Arts Center, New Jersey Law and Education Empowerment Project, and the Atlantic Legal Foundation. He is active in Democratic Party politics and has hosted presidential, senatorial, and congressional candidates at his home. In 2008, he served as a Hillary Clinton delegate to the Democratic National Convention and in 2012 as a member of the Platform Committee at the Democratic National Convention. He has participated in AJC diplomatic missions to the Persian Gulf and Morocco and was a recipient of AJC New Jersey's Learned Hand Award. Philip is a Board member of AJC Metro New Jersey.
Rabbi David Levy
Read Bio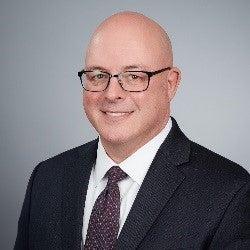 Rabbi David Levy
Rabbi David Levy is regional director of AJC New Jersey. Prior to joining AJC, he served as rabbi of Temple Shalom of Succasunna, N.J., Congregation Kol Haverim of Glastonbury, C.T., Congregation B'nai El of St. Louis, M.O., and associate rabbi of Congregation B'nai Jeshurun of Short Hills, N.J. In 2013, Levy was a featured speaker at the kickoff press conference for New Jersey United for Marriage Equality, and soon after, represented the organization as the Jewish clergy representative at Newark City Hall when Mayor Cory Booker performed New Jersey's first same-sex marriages. He was a founding board member of Missourians for Freedom and Justice, and chair of the National Jewish Coalition for Literacy. A graduate of Brandeis University, Levy holds a B.A. in psychology and elementary education. He received rabbinic ordination from Hebrew Union College-Jewish Institute of Religion, where he was awarded an M.A.H.L. and D. Div. Levy has also earned certificates in fundraising for small nonprofits. He received an honorable discharge with the rank of lieutenant from the United States Naval Reserve Chaplain's Corps.
Rabbi Jesse Olitzky
Read Bio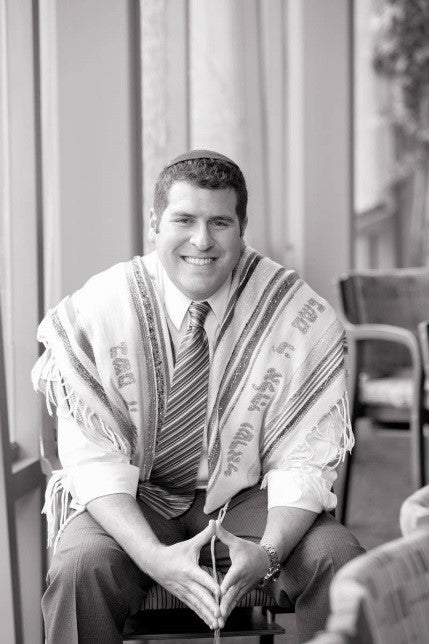 Rabbi Jesse Olitzky
Rabbi Olitzky has served as rabbi of Congregation Beth El since 2014. Named among The Forward's list of "America's Most Inspiring Rabbis", Rabbi Olitzky received rabbinic ordination from the Jewish Theological Seminary (JTS) and also holds an MA in Jewish Education from JTS' William Davidson School of Education, a BA in American Religion from Columbia University and a BA cum laude from the Albert A. List College at JTS in Talmud. Rabbi Olitzky has authored various curricula and articles, most recently as a contributing author to Peace in Our Cities: Rabbis Against Gun Violence and Jewish Men Pray.
Randall Krakauer
Read Bio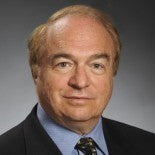 Randall Krakauer
Randall Krakauer, M.D., retired in June 2015 as Vice President and national medical director for Medical Strategy at Aetna. He is a recognized leader in geriatric care and board certified in internal medicine and rheumatology. Dr. Krakauer held key senior-level positions at Aetna, CIGNA and other Health Plans. He joined Aetna in 2002 and served as Vice President and chief medical officer, Aetna Medicare, and vice president and director of Medical Strategy, Aetna. During his tenure, he was responsible for the development and implementation of new strategies to impact members at the intersection of quality and cost, including Aetna's Compassionate Care Program, which focused on improving quality and decreasing cost for members suffering from a serious or advanced illness and Provider Collaboration – the forerunner of Accountable Care.  Following his retirement, Dr. Krakauer has been a member of the Advisory Board of Turn-Key Health (TKH), an Enclara Healthcare company, and has been a strategic advisor and member, Board of Directors, Coalition to Transform Advanced Care; served on the Board of Directors Long Term Quality Alliance; participated on the advisory board of the Cal State Palliative Care Institute; and consulted for Eli Lilly, Sanofi, Horizon BC/BS NJ and GNS Healthcare. He is a widely published author in peer-reviewed medical journals.  Dr. Krakauer and his wife are volunteer lay-leaders with AJC Central New Jersey and leads Diplomatic Outreach efforts with representatives from Albania.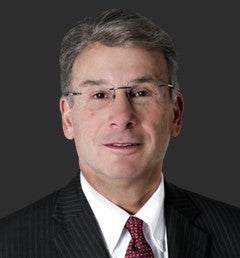 Rob Bernstein
Rob Bernstein focuses his practice on labor and employment exclusively for management, with an emphasis in litigation and counseling. With over 30 years of experience, Rob has represented many multinational and domestic corporations in a wide range of industries. His practice extends to numerous jurisdictions across the United States, involving most workplace issues, including class and collective actions, employee benefits and trade secret litigation. Prior to joining the firm, Rob chaired the National Labor and Employment Department Steering Committee of a management-side only, national labor and employment law firm, where he also served as one of five members of the Firm's Executive Committee and was a member of its Board of Directors. Rob also was partner at a top-15 international law firm, where he headed its global employment practice. He is a volunteer lay-leader with AJC Central New Jersey.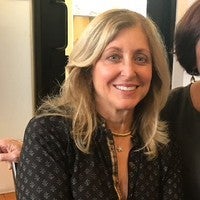 Sandra Dick
Sandra Dick previously served as a senior deputy attorney general and section chief. She supervised sixteen deputy attorneys general representing a variety of professional and occupational licensing boards in the Division of Consumer Affairs. She served as chief of the counseling section of the Division of Law within the New Jersey Attorney General's Office. Sandra received her Juris Doctorate from Boston University School of Law.
Shereef Elnahal
Dr. Shereef Elnahal is President and CEO of University Hospital in Newark. He previously served as Commissioner of Health from 2018-2019. Prior to leading the Department, Dr. Elnahal worked as a physician executive in the United States Department of Veterans Affairs (VA), serving as the Assistant Deputy Under Secretary for Health (ADUSH) for Quality, Safety, and Value in the Veterans Health Administration. He was also an adjunct assistant professor at the Georgetown University Department of Health Policy and Management. Dr. Elnahal is a licensed physician, receiving a dual-degree M.D. and M.B.A. with Distinction from Harvard University, and has worked as a physician in training in Brigham and Women's Hospital and Johns Hopkins Hospital. He graduated summa cum laude with a B.A. in biophysics from Johns Hopkins University.