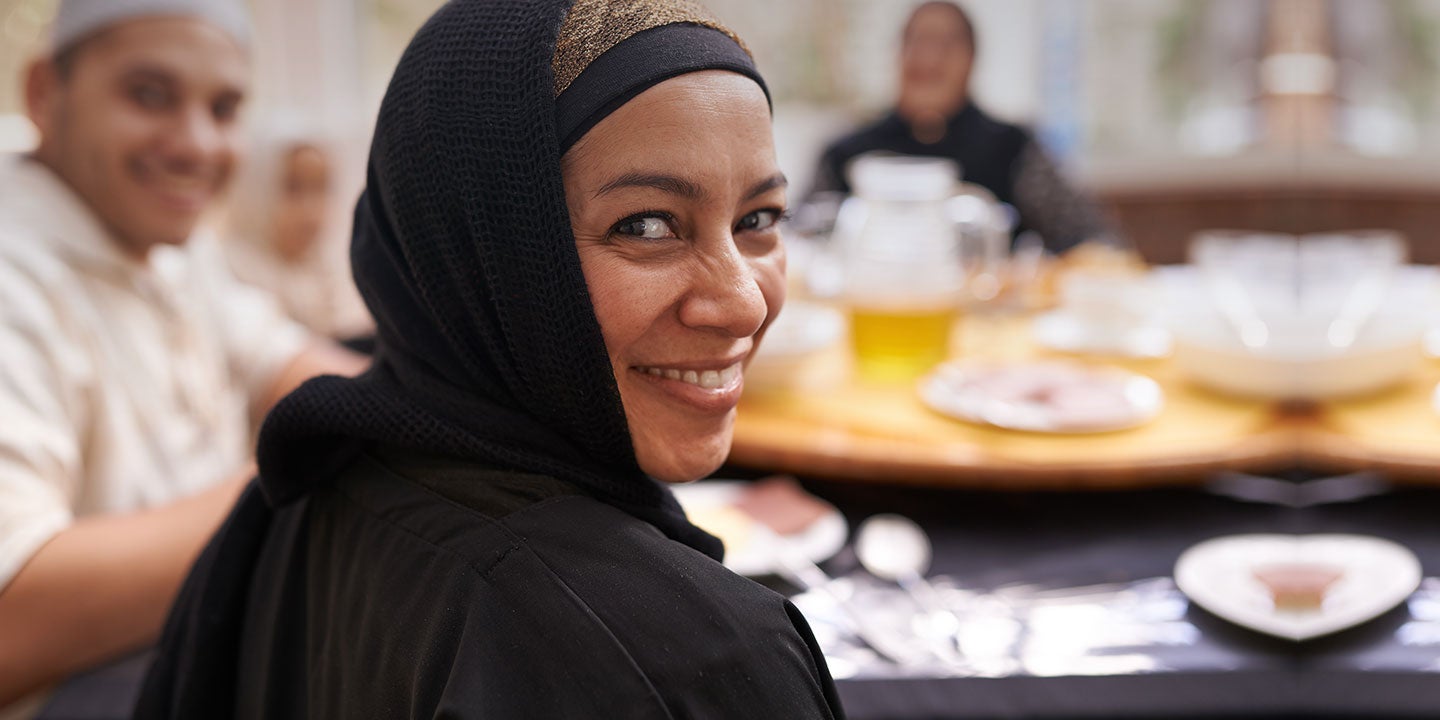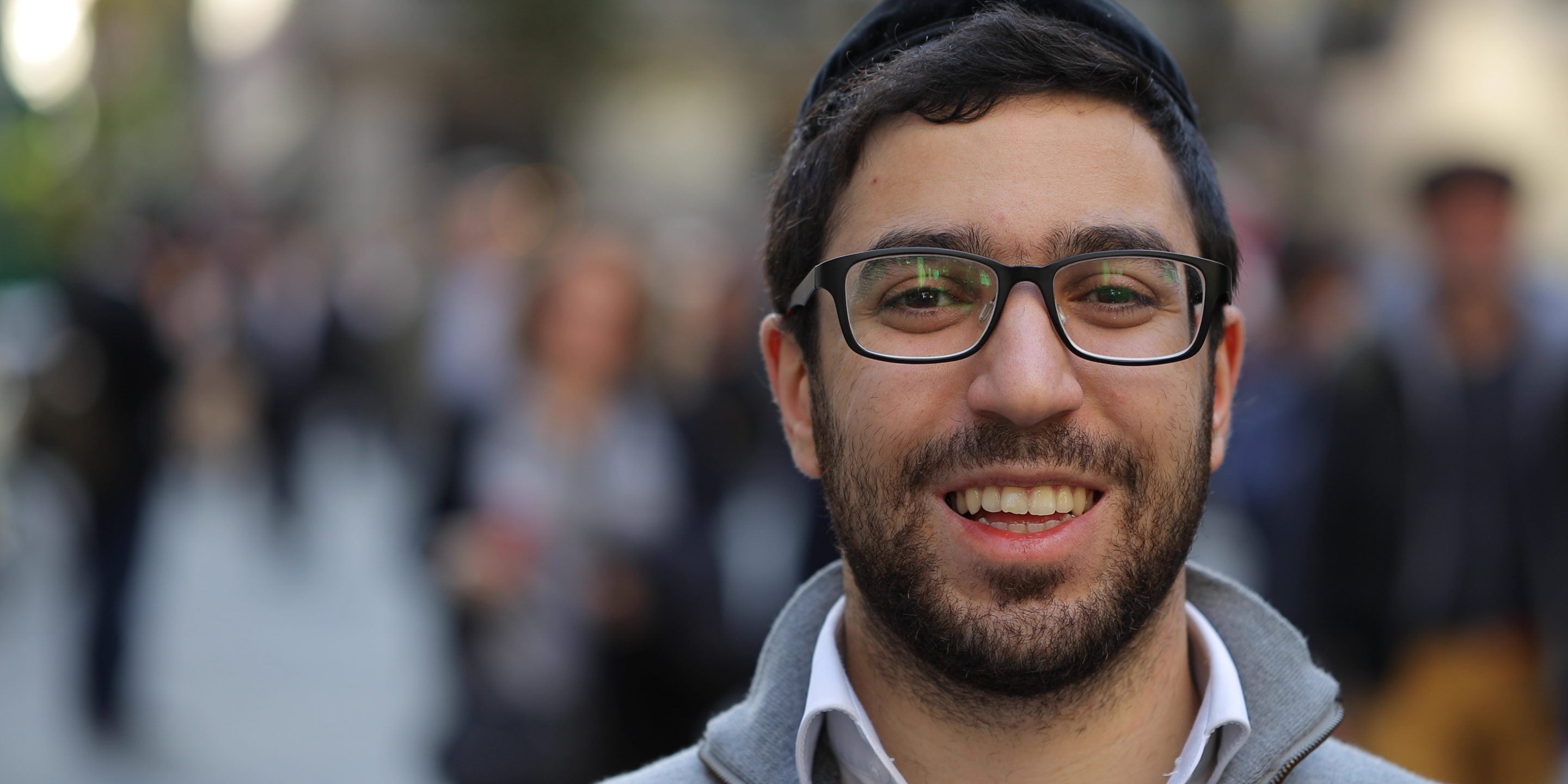 A new national group of leading American Muslims and American Jews coming together to advocate for issues of common concern.
What We Stand For
America promises all its citizens equal rights and equal protection under the laws. We have come together to help deliver on that promise for our communities and all Americans, and to participate in building our country pursuant to its laws and ethical traditions.
Our country is unique in being a democracy based not on religious or ethnic homogeneity but on equality of all citizens regardless of ethnicity or religion. We affirm our sacred commitment to that principle.
This commitment to a pluralistic democracy goes back to the founders of our country. As George Washington wrote to the Jewish congregation of Newport, Rhode Island: "For happily the Government of the United States, which gives to bigotry no sanction, to persecution no assistance, requires only that they who live under its protection should demean themselves as good citizens, in giving it on all occasions their effectual support." Benjamin Franklin wrote in his autobiography that he raised money to build a hall "expressly for the use of any preacher of any religious persuasion who might desire to say something to the people of Philadelphia."
We embrace this commitment as part of the common heritage of our Abrahamic faiths expressed in different religious teachings. As it is written in the Book of Leviticus: "You shall not stand idly by the blood of your neighbor.…You shall love your neighbor as yourself," so is it written in the Quran: "O mankind! We have created you male and female, and made you into nations and tribes, that you may know one another." We believe America is the country where our religious and secular aspirations together can be realized.
Therefore, in light of a recent rise of political polarization in our country, we have come together in public to reaffirm our commitment to religious freedom and pluralism, to demonstrate solidarity with each other, and to rebind the bonds of affection with our countrymen, as Abraham Lincoln once asked of Americans, invoking the better angels of our nature.
Advocacy Issues
Reversing the rise in hate crimes

Promoting the contributions of religious minorities to America
Dear Friends and Colleagues,
The Muslim-Jewish Advisory Council wishes all of our friends and supporters a happy and healthy Jewish New Year. We just celebrated the Muslim Feast of Sacrifice with its accompanying season of pilgrimage. At this time of renewal, let us dedicate some part of coming year to helping build strong ties between our two communities and among our fellow citizens in this country.
May we all be blessed with a happy and sweet new year.
The Muslim-Jewish Advisory Council wishes all of our Muslim friends a very happy Eid al-Adha and congratulates the pilgrims performing Hajj. The Eid and Hajj rituals are a reminder of the shared heritage of our Abrahamic faiths. We all celebrate the principle upon which this country is built: E Pluribus Unum – Out of many, one.
Best wishes for a joyous holiday.
Read our letter to Congress setting forth our advocacy priorities on defending immigration and combating hate crimes.
Press Release: Muslim-Jewish Advisory Council Launches Dallas Branch
Take Action On
Hate Crimes
Leadership and Council Members
Farooq Kathwari

Co-Chair

Farooq Kathwari

Co-Chair

Farooq Kathwari is the Chairman, President and CEO of Ethan Allen Interiors Inc. He has been president of the company since 1985, and Chairman and CEO since 1988.

Mr. Kathwari serves in numerous capacities at several nonprofit organizations: He is a member of the Board of Overseers of the International Rescue Committee (IRC); a member of the Council on Foreign Relations (CFR); a director and former chairman of the National Retail Federation (NRF); Director Emeritus and former chairman and president of the American Home Furnishings Alliance (AHFA); a member of the International Advisory Council of the United States Institute of Peace (USIP); a member of the advisory board of the Center for Strategic and International Studies (CSIS); Chairman Emeritus of Refugees International (RI); an advisory member of the New York Stock Exchange; and a director of the Institute for the Study of Diplomacy at Georgetown University. He also serves on the boards of the Western Connecticut State University Foundation, The Hebrew Home at Riverdale, and ArtsWestchester. He founded the Kashmir Study Group. Additionally, he served as a member of the President's Advisory Commission on Asian Americans and Pacific Islanders from 2010 to 2014.

Among his recognitions, Mr. Kathwari has been inducted into the American Furniture Hall of Fame. He has been recognized as an Outstanding American by Choice by the U.S. government. He has received the Eleanor Roosevelt Val-Kill Medal; the National Human Relations Award from the American Jewish Committee; the National Retail Federation gold medal; the International First Freedom Award from the Council for America's First Freedom; Ernst & Young's Entrepreneur of the Year Award; the Anti-Defamation League's Humanitarian Award; City of Hope's International Home Furnishings Industry Spirit of Life® Award; and the Entrepreneurial Excellence Award from the National Association of Asian MBAs. He has also been recognized by Worth magazine as one of the 50 Best CEOs in the United States.

Mr. Kathwari holds a BA in English Literature and Political Science from Kashmir University, Srinagar, Kashmir, and an MBA in International Marketing from New York University, New York, NY. He is also the recipient of three honorary doctorate degrees. For more information, please visit farooqkathwari.com.

Stanley M. Bergman

Co-Chair

Stanley M. Bergman

Co-Chair

Stanley M. Bergman is the immediate past president of AJC and Chairman of the Board and CEO of Henry Schein, Inc., a Fortune 500® company and the world's largest provider of healthcare products and services to office-based dental, animal health and medical practitioners.

Stan serves as a board member or advisor for numerous institutions including New York University College of Dentistry; the University of Pennsylvania School of Dental Medicine; the Columbia University Medical Center; the World Economic Forum's Health Care Governors, the Business Council for International Understanding and the Metropolitan Opera, among others. His awards include being the recipient of the Ellis Island Medal of Honor. Together with his wife, Dr. Marion Bergman, Stan and Marion are active supporters of organizations fostering the arts, higher education, cultural diversity and grassroots health care and sustainable entrepreneurial economic development initiatives in the United States, Africa and other developing regions of the world.
Raheemah Abdulaleem

Raheemah Abdulaleem

Raheemah Abdulaleem serves as Senior Associate General Counsel in the Executive Office of the President, Office of Administration (OA). Raheemah advises OA on compliance with various federal administrative laws, and represents OA in administrative proceedings. Raheemah has received various awards for her work, including national recognition as one of the top lawyers under 40. Previously, Raheemah advanced the cause of civil rights as a Senior Trial Attorney for the United States Department of Justice's Civil Rights Division. Raheemah earned her Juris Doctorate from Harvard Law School and her Bachelor of Arts from Yale University. Raheemah is the Board Chair of a non-profit organization based in Washington D.C. that works to provide accessible legal scholarship to Muslims and non-Muslims on issues related to Islamic law, particularly gender and racial equity, conflict resolution and civil rights. Raheemah speaks frequently on tolerance, diversity and social justice.

Chaplain Tahera Ahmad

Chaplain Tahera Ahmad

Chaplain Tahera Ahmad is the Director of Interfaith Engagement and Associate University Chaplain at Northwestern University. She was recognized at the White House as a leading Muslim woman and in 2014 became the first woman to represent the United States at the International Quran Competition in Indonesia where she received 6th place in the World. She studied in the Islamic Chaplaincy and Interfaith Dialogue program at the Hartford Seminary and received graduate certification in the Women's Spiritual Leadership Program. Chaplain Ahmad received graduate certification in Arabic from Al-Diwan and Al-Azhar Cairo, Ijāzāt (certifications) in Tajweed (art of Qur'anic recitation) and has taught widely in the United States.

Shakila T. Ahmad

Shakila T. Ahmad

Shakila T. Ahmad is the first female president of the board of the Islamic Center of Greater Cincinnati. She spearheaded the creation of an educational DVD, guided tours and a speaker's bureau for the Center to increase understanding of Islam, the Muslim community and Mosques in the United States. She is active in interfaith relations and racial justice and has partnered with AJC locally.

Majid Alsayegh

Majid Alsayegh

Majid AlSayegh is a principal of Alta Management, LLC, which provides real estate development and project management services on large capital projects in both the public and private sectors.

He chairs both the Board of Trustees of Delaware Valley University and the Board of Directors of the Dialogue Institute, which promotes intrareligious, interreligious, and intercultural dialogue and engagement around the world through the support of scholarship, training, and action.

Wa'el Alzayat

Wa'el Alzayat

Wa'el Alzayat is CEO of Emgage USA, a leading Muslim American civic engagement organization, and adjunct professor at Georgetown University's School of Foreign Service. He previously spent a decade serving in various policy positions at the Department of State, including as senior policy advisor to U.S. Ambassador to the United Nations Samantha Power; Syria outreach coordinator for Ambassador Robert Ford; and special assistant to U.S. Ambassador to Iraq James Jeffrey. Wa'el was also a provincial affairs officer in Anbar, Iraq, for the U.S. Embassy in Baghdad during the Surge of 2007-08. Wa'el previously worked as a multimedia advertising business development executive in the San Francisco Bay Area. He received an M.S. from Georgetown University and B.A. in Middle East history and political science from the University of California at Berkeley.

Azhar Azeez, Guest of the Council

Azhar Azeez, Guest of the Council

Azhar Azeez serves as director of fund division at Islamic Relief U.S.A. A member of the Association of Funding Professionals, Mr. Azeez oversees seven Islamic Relief regional offices, creates fund development plans, manages events, mails campaigns, corporate fundraising campaigns, and manages FD staff, motivational speakers and community activities. A member of the ISNA Executive Council since 2002, he was elected president of ISNA in 2014. Mr. Azeez is a regular speaker and fundraiser for local, regional and national events, and has written for many newspapers and appeared often in the media. He earned a bachelor's degree in finance from Osmania University, a master's in business administration, and is currently is pursuing his PhD in Islamic studies. For over 14 years he worked for major U.S. corporations such as General Electric, American General Life, and Capital One. His weekly global email newsletter on issues related to Islam and Muslims reaches more than 15,000 subscribers weekly.

Roberta Baruch

Roberta Baruch

Roberta Baruch is an Assistant Director of Compliance, Federal Trade Commission (FTC). Her AJC activities have focused primarily on intergroup and interreligious projects including organizing a project with the Asian-American community and an ongoing dialogue with the Maryland Muslim Council. She serves on the Board of the Transatlantic Institute of AJC. She previously worked at the Environmental Protection Agency and in private practice in Boston. She received a J.D. from Harvard Law School and an AB from the University of Chicago.

Kenan Basha, Guest of the Council

Kenan Basha, Guest of the Council

Kenan Basha is the current Board Chair of the national Muslim Student Association (MSA), which coordinates the work of campus MSAs. Principal at Rockbridge Growth Equity and formerly a Principal at K.K.R. & Co, a leading global private equity fund with over $50 billion of assets under management. Prior to K.K.R., Kenan worked at J.W. Childs Associates. He started his career in Morgan Stanley's Industrials Investment Banking group working extensively on a wide range of merger, acquisition and financing transactions. Kenan earned his bachelor's degree from the Stephen M. Ross School of Business at the University of Michigan, graduating with distinction.

 

Rabbi Angela Warnick Buchdahl

Rabbi Angela Warnick Buchdahl

Rabbi Angela Warnick Buchdahl is the Senior Rabbi of Central Synagogue in New York City and the first woman to lead the large Reform congregation in its 175-year history. Rabbi Buchdahl was invested as a cantor in 1999 and ordained as a rabbi in 2001 by the Hebrew Union College-Jewish Institute of Religion in New York where she was a Wexner Graduate fellow. She earned a B.A. in Religious Studies from Yale University in 1994. Born in Korea to a Jewish American father and a Korean Buddhist mother, Rabbi Buchdahl is the first Asian American to be ordained as cantor or rabbi in North America. Prior to her service at Central Synagogue, Rabbi Buchdahl served as associate rabbi/cantor at Westchester Reform Temple in Scarsdale, N.Y.

Rabia Chaudry

Rabia Chaudry

Rabia Chaudry is an attorney, a Jennings Randolph Senior Fellow at the US Institute of Peace, an International Security Fellow at New America, co-host and co-producer of the popular podcast Undisclosed which examines wrongful convictions, and author of the New York Times Bestselling book Adnan's Story. She practiced federal immigration and civil rights law for over a decade and has been the public advocate for Adnan Syed, the wrongfully convicted man at the center of the hit podcast Serial, for seventeen years. She is a frequent public speaker and writer on extremism, religion, criminal justice, and published a widely-read piece in Time magazine on her Fellowship with the Shalom Hartman Institute.

Senator Norm Coleman

Senator Norm Coleman

Served as a U.S. Senator from Minnesota from 2003 until 2009. Before becoming a Senator, he was Mayor of Saint Paul, Minnesota (1994–2002). Previously a member of the Democratic-Farmer-Labor Party (DFL), Coleman became a Republican in 1996. In April 2011, he joined Hogan Lovells, an international legal practice, as senior government advisor in their Washington D.C. office. Coleman is also on the National Advisory Council for the U.S. Global Leadership Coalition, a bipartisan committee that promotes international engagement.

Steven H. Collis

Steven H. Collis

Steven H. Collis has been Chairman of the Board of AmerisourceBergen Corporation, one of the largest wholesale pharmaceutical distribution companies in the world, since March 2016 and President and Chief Executive Officer since July 2011. He was Executive Vice President and President of AmerisourceBergen Specialty Group from September 2007 to September 2009 and was Senior Vice President of AmerisourceBergen and President of AmerisourceBergen Specialty Group from August 2001 to September 2007.

Rabbi Joshua M. Davidson

Rabbi Joshua M. Davidson

Rabbi Joshua M. Davidson is senior rabbi of Congregation Emanu-El of the City of New York. From 2002 through 2013 he served as senior rabbi of Temple Beth El of Northern Westchester in Chappaqua, New York. He is a past president of both the Westchester Board of Rabbis and the Chappaqua Interfaith Council. In 2009, he was honored for his interfaith efforts by the Westchester Jewish Council and AJC, on whose New York board he sits. He is also a member of the Board of Governors of the Hebrew Union College-Jewish Institute of Religion.

Ambassador Stuart E. Eizenstat

Ambassador Stuart E. Eizenstat

Stuart E. Eizenstat, a member of AJC's Board of Governors, is a partner at Covington & Burling, Washington. He served in President Jimmy Carter's administration as Chief Domestic Policy Adviser, Deputy Secretary of the Treasury, Undersecretary of State, and Undersecretary of Commerce. He was U.S. Ambassador to the European Union under President Bill Clinton and Special Representative of the President for Holocaust- Era Issues. He has been awarded the French Legion of Honor, the Knight Commander's Cross from Germany, the special leadership award of the Israeli government, the Great Golden Badge of Honour with Star from the Austrian government, as well as the highest awards from the Departments of State and Treasury. He is
the author of The Future of the Jews: How Global Forces are Impacting the Jewish People, Israel, and Its Relationship with the United States and Imperfect Justice: Looted Assets, Slave Labor, and the Unfinished Business of World War II. Stuart graduated from the University of North Carolina, Phi Beta Kappa, and from Harvard Law School.

Imam Plemon T. El-Amin

Imam Plemon T. El-Amin

Imam Plemon T. El-Amin is a native of Atlanta and a graduate of Harvard University. In 1974, he converted to Islam and served as the Resident Imam of the Atlanta Masjid of Al-Islam from 1986- 2010. For twelve of those years, he served as the Convener of the Muslim American National Convention and as a personal aide to Imam Warith Deen Mohammed. Imam El-Amin is the Director of World Pilgrims, which takes Muslims, Christians, and Jews on journeys throughout the world to develop and deepen friendships. He serves on the Boards of the Interfaith Community Initiatives, Truly Living Well Organic Gardens, Georgia Piedmont Technical College, and the Atlanta Majlis Ash-Shura.

Eli Epstein

Eli Epstein

Eli Epstein is former CEO and majority shareholder of Calco, a producer of calcined petroleum coke and a joint venture partner with Conoco Inc. He initiated the acquisition of calcining assets from British Petroleum in 1989 and successfully established Venco as one of the world's leading suppliers of carbon to basic industry. His extensive contact with the Arab Middle East has generated several projects, including Children of Abraham—an internet-based initiative which allows young Muslims and Jews to discover their common heritage and practices. He initiated visits to the United Arab Emirates of leading Orthodox rabbis to build bridges of understanding and cooperation. He was also instrumental in initiating an interfaith educational initiative sponsored by the Crown Prince of Abu Dhabi that included religious leaders from the three Abrahamic faiths and was hosted by Yale University. He received an M.B.A from Columbia University in 1979.

David Harris

David Harris

David Harris, AJC's CEO, he has led the agency since 1990. Described by Israeli President Shimon Peres as the "foreign minister of the Jewish people," he has been invited to speak at some of the world's most prestigious forums. He has been honored a total of 14 times by the governments of Azerbaijan, Belgium, Bulgaria, France, Germany, Italy, Latvia, Poland, Spain, and Ukraine for his international efforts in defense of human rights, advancement of the transatlantic partnership, and dedication to the Jewish people. He has been invited to serve on four official U.S. government delegations to international conferences. He has written hundreds of articles, op-eds, letters, and reviews in leading media outlets. He is a regular contributor to The Huffington Post and Times of Israel. From 2001 to 2015, he had a weekly spot on the CBS Radio Network reaching millions of listeners across the United States. Educated at the University of Pennsylvania and London School of Economics, he has been a visiting scholar at Johns Hopkins University and Oxford University.

S.A. Ibrahim

S.A. Ibrahim

S.A. Ibrahim is the CEO of Radian Group Inc., since May 2005 and is a current board member of the Philadelphia chapter of ADL and recipient of the ADL Americanism award. He has traveled extensively through the Middle East, including Israel, Saudi Arabia, and Egypt and is among the Board of Directors of the Interfaith Youth Core. He, along with the U.S. State Dept. and the Konrad Adenauer Foundation, funded a trip to Dachau and Auschwitz by a group of Muslim leaders from around the world. Together with his son, Winston, he has created the Ibrahim Leadership and Dialogue Project in the Middle East, which provides an opportunity for high-achieving U.S. undergraduate students of diverse faiths to develop their leadership skills and gain first-hand experience with dialogue efforts in the Middle East. He served on an AJC panel at the Democratic National Convention in 2016 and has participated in AJC Philadelphia's programming.

Representative Steven Israel

Representative Steven Israel

Representative Steven Israel is Chairman of Long Island University Global Institute and former United States Representative for New York's third congressional district. He served in the United States Congress (2001-2017). He is a member of the Democratic Party and was head of the Democratic Congressional Campaign Committee until November 2014. He supported increased regulation on gun ownership and supported the 2010 Affordable Care Act. Before serving in Congress, he served on the Huntington, New York town board.

Daisy Khan

Daisy Khan

Daisy Khan is the Founder and Executive Director of WISE (the Women's Islamic Initiative in Spirituality and Equality), a women-led organization committed to peacebuilding, equality, and justice for Muslims around the globe. A frequent public speaker and media commentator, she lectures across the U.S. and internationally on Islam in America, women's rights within Islam, and violent extremism. She is the recipient of numerous awards, including the Edinburgh Peace Award, the Clinton Global Initiative Commitment to Action Award, and Women's E-News "21 leaders for the 21st Century." WISE, under her leadership, organized 60 contributors (academics, scholars, imams, activists and specialists) to produce a 400-page research and evidence-based report, "WISE Up: Islam & Muslims in America." WISE Up, which will launch in spring 2017, is a movement aimed at fighting extremism and Islamophobia with experience, knowledge, and good judgment, and to show that the American Muslim community is collectively speaking out against all forms of hate, including terrorism and Islamophobia.

Humera Khan

Humera Khan

Humera Khan is Executive Director of Muflehun, a resource center that seeks to prevent and counter hate, extremism, and violence, especially online. She also advises multinational organizations, governments, and law enforcement agencies in several countries on these issues. In 2012, she received the FBI Director's Community Leadership Award for her work, and in 2014 testified before the U.S. House Committee on Foreign Affairs on countering radicalism. Based on her 18 years of experience in security strategy and her knowledge of theology, she designs meta-narratives to combat extremism through scenario planning, strategy formulation, and threat assessment, using agent-based modelling, morphological analysis, and system dynamics. She previously did similar work as principal at a D.C.-area think tank for government clients. Ms Khan holds four degrees from MIT: M.S. in technology & policy; M.S. in nuclear engineering; B.S. in art & design; and B.S. in nuclear engineering. She also has an M.A. in Islamic Studies from the School of Islamic and Social Sciences, an affiliate seminary of the Washington Theological Consortium.

Suhail A. Khan

Suhail A. Khan

Suhail A. Khan is a Senior Fellow for Muslim-Christian Understanding at the Institute for Global Engagement and Director of Government Affairs at Institute for Global Engagement. He was a senior political appointee with the George W. Bush administration and on Capitol Hill. In 2010 and 2013, he led delegations of American faith leaders to commemorate the Holocaust memorial at Auschwitz. He was part of a Shalom Hartman Institute visit to Israel in 2015 and spoke at the Republican National Convention including on an AJC panel on anti-Semitism in 2016.

Farhan Latif

Farhan Latif

Farhan Latif is president of the El-Hibri Foundation, based in Washington D.C., which strives to build an inclusive America through community organizing. He previously led the Institute for Social Policy and Understanding, a research think-tank that empowers American Muslims to fully contribute to democracy and pluralism. Farhan has been a leading member of the AJC Detroit's Michigan Muslim Community Council on Building a Shared Future project. He also founded Strategic Inspirations, a social-impact consulting firm. He is a fellow of the American Muslim Civic Leadership Institute and serves on the executive committee of the Muslim Giving Project Fund that was launched at Stanford University.

Farhan's career has been chronicled in two books, Mecca and Mainstreet: Muslim Life in American After 9/11 and Journey into America: The Challenge of Islam by Genieve Abdo and Akbar Ahmad. Farhan received an M.A. from Harvard University and a B.A. in business management and marketing from the University of Michigan.

David Levin

David Levin

David Levin is President and CEO of McGraw-Hill Education. Since joining the company in April 2014, David has been leading its transformation from a traditional textbook publisher to a learning science company with a vision of unlocking the full potential of each learner. David previously served as the chief executive of UBM, a multinational media company headquartered in London, and prior to that as chief executive of Symbian Software.

Moses S. Libitzky

Moses S. Libitzky

Moses S. Libitzky is President and Founding Principal of Libitzky Property Companies, based in San Francisco. Since 1983, his primary activity has been in real estate. He is deeply involved in community activities and serves on the Boards of a number of nonprofit and charitable organizations including the Libitzky Family Foundation, the Washington Institute for Near East Policy, the Jewish Community Federation and Lehrhaus Judaica.

Senator Joseph Lieberman

Senator Joseph Lieberman

Senator Joseph Lieberman is a former United States Senator (1988-2012) and Attorney General of the State of Connecticut. He was the Democratic Vice-Presidential nominee in 2000, and has served 24 years in the United States Senate, retiring in January 2013 following the end of his fourth term. During his tenure, Senator Lieberman helped shape legislation in virtually every major area of public policy including national and homeland security, foreign policy, fiscal policy, environmental protection, human rights, health care, trade, energy, cyber security and taxes. He currently serves as the Senior Counsel to Kasowitz Benson Torres & Friedman LLP in New York.

Deborah E. Lipstadt

Deborah E. Lipstadt

Deborah E. Lipstadt is an American historian at Emory University, honored by AJC on several occasions. She is the author of five books, among them The Eichmann Trial (2011) and Denial (2016) which was originally published as History on Trial: My Day in Court with a Holocaust Denier (2005). It has been made into the major motion picture Denial. She is currently writing a book on contemporary antisemitism entitled The Antisemitic Delusion. She was a consultant to the United States Holocaust Memorial Museum and was appointed by Presidents Clinton and Obama to the United States Holocaust Memorial Council.

Imam Mohamed Magid

Imam Mohamed Magid

Imam Mohamed Magid serves as Imam of All Dulles Area Muslim Society (ADAMS) Center in Sterling, Virginia. He is the chairman of International Interfaith Peace Corps (IIPC). Imam Magid served as the President of the Islamic Society of North America (ISNA). Under his direction, the ADAMS Center has grown to be one of the largest Muslim community organizations in the Washington Metropolitan Area. He also occupies the Chairmanship of the Fairfax County Faith Communities in Action, and is a Chaplain of George Mason University Campus Ministry. He is also the Vice Chairman of Muflehun, a think tank which focuses on confronting violent extremist thought through research-driven preventative programs within a religious paradigm. Imam Magid has a long history of commitment to public service through organizations, such as The Peaceful Families Project. Imam Magid has co-authored three books: Before You Tie the Knot: A Guide for Couples, Reflections on the Qur'an and Change from within.

Rabbi Noam E. Marans

Rabbi Noam E. Marans

Rabbi Noam E. Marans is AJC's Director of Interreligious and Intergroup Relations, heading the agency's national interfaith outreach and advocacy. As a recognized leader of Catholic-Jewish dialogue, he played a central role in celebrating the fiftieth anniversary of the transformational Nostra Aetate document, delivering a keynote address at the official U.S. Catholic commemoration and participating in multiple audiences with Pope Francis. He has expanded AJC's engagement of Muslims, Latino Evangelicals and Mormons and leads efforts to turn back anti-Israel initiatives within Mainline Protestant denominations. He spearheaded AJC's constructive criticism of the controversial Oberammergau Passion Play, which resulted in mitigation of the production's anti-Jewish elements.

Ahmad E. Nassar

Ahmad E. Nassar

Ahmad Nassar is President of NFL Players Incorporated, the National Football League Players Association's licensing and marketing business, overseeing all operations of this company that takes in $160M a year. He leads commercial negotiations with the NFL and other key partners, and frequently works with the players associations of other professional sports on business and legal issues of mutual importance. Mr. Nassar cofounded and launched Athlete Content & Entertainment (ACE Media), a start-up company focused on delivering athlete lifestyle content across all media, as well as the OneTeam Collective. Mr. Nassar is currently Board Chairman of both, and is a Board member of the University of Michigan's Sports Management Program and the American Bar Association's Sports Division. He received Sports Business Journal's prestigious Forty Under 40 award, and taught sports law at Georgetown University. Mr. Nassar received his J.D. from the University of Chicago School of Law, and his B.A. in economics and Near Eastern studies from the University of Michigan. Mr. Nassar was law clerk to the Honorable Denise Page Hood, Chief Judge of the Eastern District of Michigan, and then worked in the Washington, D.C. offices of Latham and Watkins and Patton Boggs.

Dean Obeidallah

Dean Obeidallah

Dean, a lawyer turned writer and award winning comedian, has been using his skills to counter bigotry for years. He is the co-director/co-producer of the comedy documentary entitled "The Muslims are Coming!" featuring a stand up comedy tour of Muslim-American comedians performing free shows across the South and West in the hopes of countering anti-Muslim bigotry. The film features interviews with The Daily Show's Jon Stewart, MSNBC's Rachel Maddow, comedians Lewis Black, David Cross and many more.

Dean is the host of SiriusXM radio's daily program "The Dean Obeidallah show" making him the first Muslim American to host a national radio show. He is also columnist for The Daily Beast and writes weekly for CNN.com Opinion

Dean has appeared on various TV shows including Comedy Central's "Axis of Evil Special" and "The Nightly Show," ABC's "Good Morning America" and "The View," and the PBS TV Special entitled: "Stand Up: Muslim-American Comics Come of Age." He can be seen frequently on CNN and MSNBC. In addition, he has been featured in various publications including Time magazine, Newsweek, The New York Times, The Washington Post, The Wall Street Journal and The Los Angeles Times.

He co-created the comedy show "Stand up for Peace" along with Jewish comic Scott Blakeman which they perform at colleges across the country in support of fostering understanding between Muslim and Jewish-Americans. (www.standupforpeace.com)

Dean co-created and co-produced the first ever Muslim stand up comedy festival in US history in July 2015. Dean is also the co-creator/co-producer of the annual NY Arab-American Comedy Festival, which will celebrated its 14th anniversary in 2017.

In addition to performing comedy throughout the US, Dean has performed across the Middle East. For more details, please visit: www.deanofcomedy.com.

Sheryl Olitzky

Sheryl Olitzky

Sheryl Olitzky is Executive Director and cofounder of the Sisterhood of Salaam Shalom, designed to foster abiding relationships built on mutual trust, respect, and friendship between Muslim and Jewish women living in the same communities. Emerging out of a local women's group that she cofounded, the Sisterhood is the first national grassroots organization of its kind. Committed to countering anti-Muslim and anti-Jewish sentiment, it has grown in just a few years into a national movement with members throughout the United States and Canada. Sheryl has extensive training and wide experience in identifying unmet needs in the marketplace and facilitating/moderating group discussion. Prior to her involvement with the Sisterhood, she was a marketing executive at several firms, including Procter & Gamble, and President of one of the largest pharmaceutical market research firms in the U.S. Sheryl also teaches high school and university students around the world about building interfaith relationships, gives presentations to women's groups about the power of interfaith dialogue and engagement, and leads trips for Muslim and Jewish women to locations of interest to both groups. She has written for the Huffington Post, the Interfaith Observer, and the Forward.

Talat M. Othman

Talat M. Othman

Talat M. Othman is President of Grove Financial, Inc. He is the Founding President of the Arab-American Business and Professional Association, co-founder of the Council of Islamic Organizations of Greater Chicago, co-founder and former President of the Islamic Cultural Center, Northbrook, IL. He opened the 2000 Republican National Convention session with a du'ā, or Muslim benediction, marking the first time a Muslim had addressed a major US political gathering. Additionally, he received an Honorary Doctorate from the Catholic Theological Union and Illinois Governor Jim Edgar proclaimed November 1, 1997 Talat M. Othman day in Illinois.

Eboo Patel

Eboo Patel

Eboo Patel is the founder and President of Interfaith Youth Core, an organization based on the idea that religion should be a bridge of cooperation rather than a divisive barrier. For over fifteen years he has worked with governments, social sector organizations, and colleges and universities to help make interfaith cooperation a social norm. Named by US News & World Report as one of America's Best Leaders of 2009, Eboo served on President Obama's Inaugural Faith Council and is the author of Acts of Faith, Sacred Ground and The New Interfaith Leadership: A Primer. He holds a doctorate in the sociology of religion from Oxford University, where he studied on a Rhodes scholarship.

Rabbi Jonah Pesner

Rabbi Jonah Pesner

Rabbi Jonah Dov Pesner serves as the Director of the Religious Action Center of Reform Judaism. He has led the Religious Action Center since 2015. Rabbi Pesner also serves as Senior Vice President of the Union for Reform Judaism, a position to which he was appointed to in 2011. Named one of the most influential rabbis in America by Newsweek magazine, he is an inspirational leader, creative entrepreneur and tireless advocate for social justice.

Rabbi Pesner's experience as a community organizer guides his pursuit of social justice. He has been a principal architect in transforming the URJ and guiding the Reform Movement to become even more impactful as the largest Jewish denomination in the world. Among other initiatives, he is a founder of the Campaign for Youth Engagement, a bold strategy to mobilize tens of thousands of young people in the Jewish community.

Rabbi Pesner's signature accomplishment has been to encourage Jewish communities in efforts to reach across lines of race, class and faith in campaigns for social justice. In 2006, he founded Just Congregations (now incorporated into the Religious Action Center), which engages countless clergy, professional and volunteer leaders in interfaith efforts for the common good. He has led and supported campaigns for economic justice, marriage equality, human rights and a variety of other causes. He was a primary leader in the successful Massachusetts campaign for health care access that has provided health care coverage to hundreds of thousands and which became a model for reform.

Rabbi Pesner has trained and mentored students on all four campuses of the Hebrew Union College-Jewish Institute of Religion, and gives speeches in interfaith and secular venues all over the world. He has served as a scholar for the Wexner Foundation, American Jewish World Service, and Combined Jewish Philanthropies, among others. Rabbi Pesner serves as a board member of JOIN for Justice, the Leadership Council on Civil and Human Rights, the National Religious Partnership for the Environment, the New England Center for Children and the World Faiths Development Dialogue.

Ordained at Hebrew Union College-Jewish Institute of Religion in 1997, Rabbi Pesner was a congregational rabbi at Temple Israel in Boston and at Temple Israel in Westport, Conn. A graduate of Wesleyan University and the Bronx High School of Science, Rabbi Pesner is married to Dana S. Gershon, an attorney. They have four daughters: Juliet, Noa, Bobbie and Cate.

Daniel Pincus

Daniel Pincus

Daniel Pincus is a consultant with The Quantic Group, which provides services to the pharmaceutical, biopharmaceutical, vaccine, OTC, nutraceutical and device industries. He has been involved with AJC since 2006, first with ACCESS NY, serving on the Board and the Steering Committee, and as co-chair. He also chaired the Global ACCESS Steering Committee, a body he conceived and created. In 2011, he became the first ACCESS member to join the national AJC Board of Governors. He continues to serve ACCESS NY as co-chair of the national ACCESS Muslim-Jewish Task Force. Dan serves on other boards, including Decadancetheatre, Bet Hatfusot and the Muslim Jewish Conference. He is an alumnus of the University of Pennsylvania, with Bachelor's and Master's degrees in Bioengineering.

Abigail Pogrebin

Abigail Pogrebin

ABIGAIL POGREBIN is the author of the new book, My Jewish Year: 18 Holidays, One Wondering Jew, which was featured on The Today Show. She also wrote Stars of David: Prominent Jews Talk about Being Jewish, for which she interviewed 62 famous Jews about their religious identity, and One and the Same, about the realities of life as a twin. Formerly a producer for Charlie Rose and Bill Moyers at PBS and Mike Wallace at 60 Minutes, she has written for Newsweek, New York Magazine, The Forward, Tablet, and The Daily Beast. She has moderated conversations for AJC, the Manhattan JCC, the Streicker Center, the Shalom Hartman Institute, the Jewish Week, and the Bronfman Foundation. She is the current President of Central Synagogue in New York City.

Emmy Rossum

Emmy Rossum

Actress/Singer Emmy Rossum has been captivating audiences with her diverse, extraordinary talents for over a decade. At age 13, Rossum's performance in the musical film Songcatcher earned her an Independent Spirit Award nomination in the category of "Best Debut Performance." Four years later in 2004, her starring performance as "Christine" in the film musical The Phantom of the Opera earned her a Golden Globe Award nomination, as well as the National Board of Review's "Best Female Breakthrough Performance" Award and the Broadcast Film Critics Association's "Best Young Actress" Award in 2005.

Rossum currently stars in and recently directed an episode of Showtime's dark comedy series, "Shameless." Now in its 7th season, "Shameless," from Warner Bros. TV and John Wells Productions, revolves around the Gallaghers, a working-class Chicago family struggling to stay afloat. The alcoholic patriarch (William H. Macy) usually ends up passed out on the living-room floor, so their smart but unpredictable daughter, Fiona (Rossum), is tasked with keeping her five younger brothers and sisters on the straight and narrow. Increasingly interested in directing, Rossum recently helmed an episode of the acclaimed TNT drama "Animal Kingdom" starring Ellen Barkin.

In film, Rossum can be seen in You're Not You alongside Academy Awards winners Hilary Swank and Marcia Gay Harden. She can also be seen in Shawn Christensen's Before I Disappear, based on the 2012 Oscar-winning short "Curfew," which won the prestigious "Audience Award" at SXSW in 2014, as well as Comet by filmmaker Sam Esmail which which was released by IFC in 2014. Other film credits include Warner Bros.' Beautiful Creatures, DARE, Poseidon alongside Kurt Russell, The Day After Tomorrow with Jake Gyllenhaal, and opposite Sean Penn in the Clint Eastwood-directed drama Mystic River.

In 2007, Rossum recorded her first album for Geffen records, "Inside Out," which showcased her classically trained voice as the primary instrument. She wrote and recorded all her own songs. She released her second album, "Sentimental Journey"—a collection of 1940s standards—in January 2013.

Rossum began her theatrical career at the age of seven when she began singing the children's roles at the Metropolitan Opera at Lincoln Center. Between the ages of seven and twelve she was trained there in stagecraft and classical vocal technique. She performed in 20 different operas in five languages under the direction of such greats as Tim Albery and Franco Zeffirelli.

Rossum is a passionate advocate for animal rescue, having worked side by side for over 10 years with the Best Friends Animal Society. She recently joined the the board of the MJAC, the Muslim-Jewish Advisory Council, a bipartisan effort to address hate crimes, anti-Muslim bigotry and anti-Semitism in the United States.

Rossum was born in New York City in 1986 and attended the Spence School until 1996. She earned her high school degree through Stanford University's Education Program for Gifted Youth (EPGY) and Northwestern University's Center for Talent Development (CTD).

Rossum lives in New York City.

Rabbi Yehuda Sarna

Rabbi Yehuda Sarna

Rabbi Yehuda Sarna is the University Chaplain at New York University and the Executive Director for the Edgar M. Bronfman Center for Jewish Student Life at NYU. Ordained at Yeshiva University, Rabbi Sarna believes that there is no contradiction between being deeply rooted in one's own tradition, and being relevant in the public sphere. As a faculty member of the Robert F. Wagner School for Public Service, Rabbi Sarna established the first academic minor in Multifaith Leadership at any major research university. In 2012, he co-founded the Of Many Institute for Multifaith Leadership with Chelsea Clinton, Linda Mills, and Imam Khalid Latif.

Rabbi Julie Schonfeld

Rabbi Julie Schonfeld

Rabbi Julie Schonfeld is the Chief Executive Officer of the Rabbinical Assembly and served on President Obama's White House Council for Faith-Based and Neighborhood Partnerships. In 2012, she was part of a mission of religious leaders that went on a six-city tour to Indonesia, Jordan, the Palestinian Authority, and Israel to highlight the role of religion in advancing Middle East peace.

Imam Talib M. Shareef

Imam Talib M. Shareef

Imam Talib M. Shareef is President and Imam of the historic Nation's Mosque, Masjid Muhammad, a prominent African American mosque in D.C. He is the vice chair and national chaplain of the Muslim Veterans Association after having served the USAF over 30 years. He participated as the primary Imam in the Abuja Peace Declaration organized by the International Global Peace Foundation and the Institute for Peace and Conflict Resolution in Nigeria. He is the President of the Interfaith Conference of Metropolitan Washington. He was the first Imam with military service to offer prayer at an opening session of the U.S. Congress. Under the high patronage of His Majesty Mohammed VI, the King of Morocco, Imam Shareef received the Kingdom's highest Royal Medal and honor for his outstanding interfaith leadership. He has been honored at the White House and has spoken at the Pentagon, Department of Homeland Security and at peace conventions in Northern Ireland, South America, South Korea, and South Africa.

Robert Silverman

Robert Silverman

Robert Silverman joined AJC as its first U.S. Director of Muslim-Jewish Relations on April 18, 2016. In that role he develops and strengthens relationships with American Muslim leaders and organizations, in order to enhance mutual understanding and build support for religious freedom in the U.S. and peace in the Middle East. Previously a senior Foreign Service officer, he served in Iraq, Jerusalem, Cairo and Riyadh. From 2013 through 2015 he was president and chairman of the board of the 16,000-member American Foreign Service Association. Bob reads and speaks Arabic, Hebrew, and Turkish, and has some fluency in Swedish and Azerbaijani as well.

Arsalan Suleman

Arsalan Suleman

Arsalan Suleman is the former U.S. Special Envoy to the Organization of Islamic Cooperation (OIC). In that role Suleman engaged with the OIC, OIC member countries, and relevant civil society leaders on key foreign policy issues and worked to deepen and expand partnerships in areas of mutual interest, such as human rights, countering violent extremism, health, education, entrepreneurship, and science and technology. He previously served for four years as Counselor for Multilateral Affairs in the Bureau of Democracy, Human Rights, and Labor (DRL), where he focused on global human rights policy related to freedom of expression and freedom of religion in the Middle East, North Africa, and South and Central Asia. Suleman graduated from Georgetown University's School of Foreign Service as an International Security Studies major with a certificate in Muslim-Christian Understanding. He has a Masters degree in International Peace Studies from Trinity College, Dublin, where he was a George Mitchell Scholar. He holds a J.D. from Harvard Law School and clerked in the U.S. District Court for the Southern District of New York. He also worked as a litigation associate at the law firm of Debevoise & Plimpton LLP.

Dr. Sayyid M. Syeed

Dr. Sayyid M. Syeed

Dr. Sayyid M. Syeed is the National Director of the Islamic Society of North America (ISNA), heading up its Office for Interfaith and Community Alliances in Washington, DC. Dr. Syeed was born in Srinagar Kashmir and migrated to the United States in the mid-1970s. He has been actively involved in fostering understanding among world religions and has participated in interfaith dialogues from local to international levels in the U.S.A. and Canada. A frequent speaker at interfaith dialogues, he has served as a member of the Board of Trustees of the Council for a Parliament of the World's Religions. In 2000, he was invited to a dialogue in the Vatican by the late Pope John Paul, and in 2008, he led the American Muslim leadership delegation to meet with Pope Benedict in Washington. Syeed served on the Taskforce for the Integration of Muslims in the American mainstream and was instrumental in pioneering the Shoulder to Shoulder Campaign with American Muslims Against Anti Muslim Sentiment established by various Christian and Jewish denominations together in 2010.

Rabbi David Wolpe

Rabbi David Wolpe

Rabbi David Wolpe, named the most influential Rabbi in America by Newsweek, is rabbi of Sinai Temple in Los Angeles. He is the author of eight books including the national bestseller Making Loss Matter: Creating Meaning in Difficult Times and David, the Divided Heart. Rabbi Wolpe has taught at the Jewish Theological Seminary of America in New York, the American Jewish University in Los Angeles, Hunter College, and UCLA. He is a columnist for Time.com and has also published in the New York Times, the LA Times, and in other news media, and has appeared often on television.
Show Your Support
If you believe strongly in the Muslim-Jewish Advisory Council's mission, keep up with its activities and learn of future advocacy opportunities by adding your name below!