Detroit
Leadership and Council Members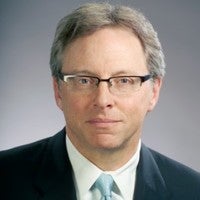 Bryant Frank
Licensed to practice law in California, Michigan and the District of Columbia, Mr. Frank is Secretary and Senior Counsel at Soave Enterprises, a privately held, Detroit-based company with holdings in a wide array of industries including metals recycling, real estate development, industrial services, automotive retailing, transportation and hydroponic greenhouse operations, which collectively generate annual sales in excess of $1.8 billion. Mr. Frank is also General Counsel to MPS Group, Inc., a minority-owned industrial services and environmental services company with offices in Detroit and Farmington Hills, Michigan, providing industrial and facility services and environmental and total waste management services in the United States, Canada and Mexico. Mr. Frank began his affiliation with Soave Enterprises as outside counsel and became its in-house counsel in 1992. His activities are generally concentrated in the areas of mergers and acquisitions, labor and personnel, general corporate and real estate. Formerly, he was a Partner at Jacob & Weingarten in Troy, Michigan. Mr. Frank serves on the Board of Directors or committees of several Detroit area non-profits. He is a past Chairman of the Board of Directors of Matrix Human Services in Detroit, a Founder and past President of the Jewish Ensemble Theatre, a professional Equity theatre, past President of the American Jewish Committee's Detroit Regional Office (and currently a Board Member of the JCRC/AJC and Chair of its Muslim Jewish Initiative), and a past member of the Executive Committee of Temple Israel in West Bloomfield. Mr. Frank is currently Co-Chair of Detroit MJAC. In April 2012, he was privileged to be designated by Crain's Detroit Business as one of two Honorees for its In-House Counsel awards in the category of privately held businesses in excess of $1 billion. Mr. Frank was recently honored to receive dBusiness Magazine's inaugural Career Achievement Award at its Top Corporate Counsel Awards event. Mr. Frank is a graduate of the University of Michigan Honors College (1978) and the University of Michigan Law School (1982).
Rabbi Eli Mayerfeld
Read Bio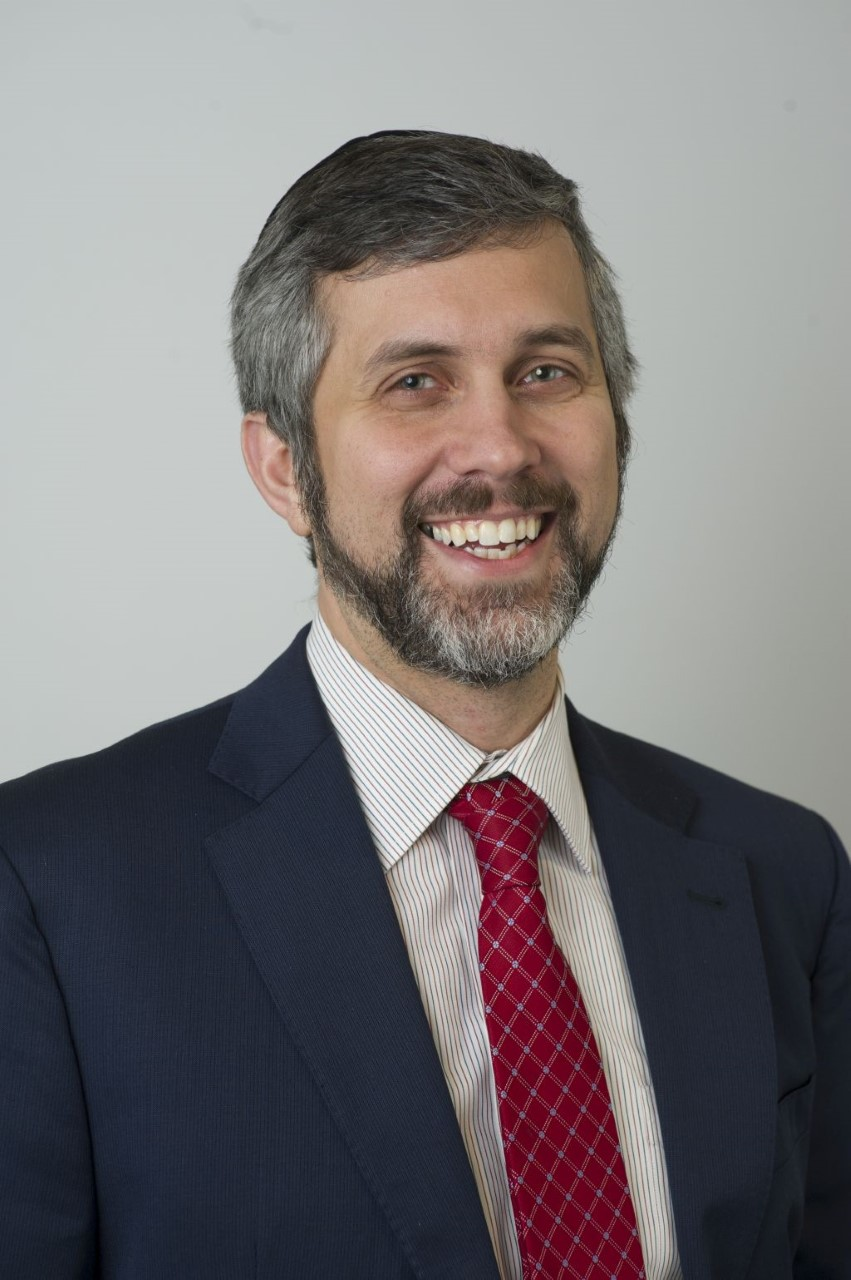 Rabbi Eli Mayerfeld
Eli Mayerfeld serves as CEO of the Holocaust Memorial Center in Farmington Hills Michigan, where our mission is to engage, educate and empower by remembering the Holocaust.  Under his leadership, they have substantially expanded their education department and reach over 150,000 students and citizens each year with programs, visits and curriculum support.  He is a member of the Coalition for Black and Jewish Unity and a member of the North American Holocaust Museum Directors Working Group.He holds a B.S., Engineering from The Cooper Union for the Advancement of Science and Art, New York,  and Rabbinic Ordination from Rabbi Berel Wein.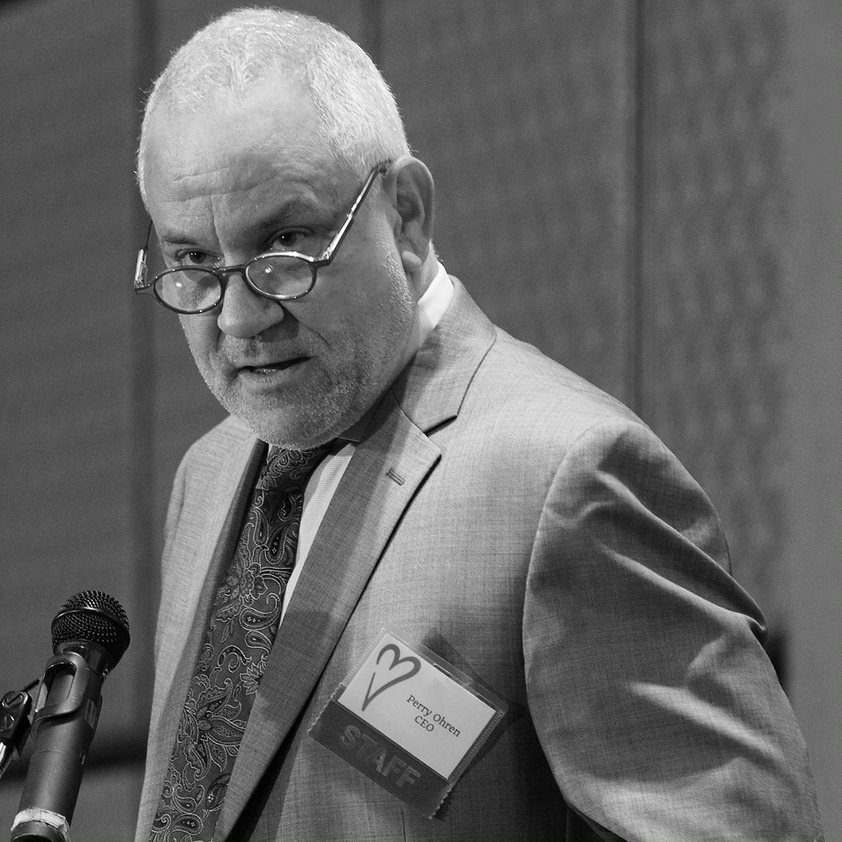 Perry Ohren
Perry Ohren has been the CEO of Jewish Family Service of Metropolitan Detroit (JFSMD) since 2011. Prior to that, since 2004, he has worked at JFSMD, first as the Director of Older Adult Services and then as the Chief Program Officer. Ohren worked for the Jewish Federation in Detroit as its NORC Director, helping older adults to age in place. Before that he worked for Detroit's Jewish Vocational Service, supervising and managing a variety of programs and services including refugee employment services, supported employment services and school to work transition. Before this Ohren worked at Wayne State University supervising a program that trained students to work in the Child Welfare arena. He started his professional career at JFSMD in the early 1990s as a clinical social worker in a family violence intervention program. Ohren has served on the following Boards of Directors: Network of Jewish Human Service Agencies (NJHSA), Metro In-Home Solutions, Association of Jewish Family and Children's Agencies, Oak Park Business and Education Alliance, Greater Detroit Network of Social Innovators, KADIMA and the Wayne State University School of Social Work Board of Visitors. He is currently the Chair of the Board of the NJHSA. He received his MSW and BA degrees from the University of Michigan in Ann Arbor in the 1980s. Ohren grew up in Cincinnati and has three young adult children.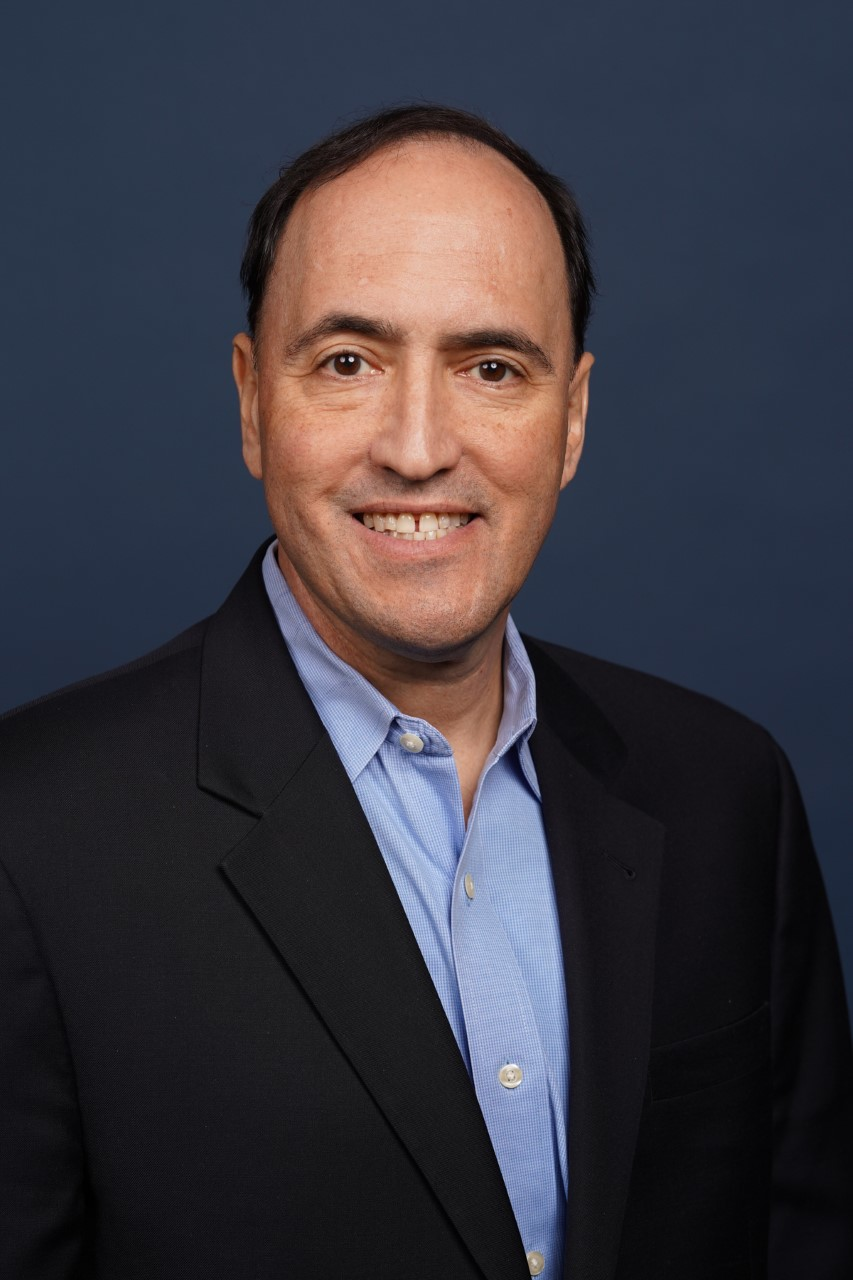 Howard Brown
Howard Brown is managing director of Advocasee Global Consulting, based in Birmingham, MI. focusing on nonprofit work in higher education, interfaith relations and healthcare (cancer).
He has worked as a chief executive with experience in technology, fundraising, sales and marketing of online software and digital communications solutions. During his career he has helped take two silicon valley software start-ups grow to IPO and launched his own online software start-ups, CircleBuilder Software LLC and PlanitJewish.com both serving faith and religious communities. Active in the community, Howard , a Wexner Heritage Foundation Fellowship Alumnus has served as the Regional Board President for AJC Detroit (now JCRC-AJC), as well as on the global organisations National Board of Governors and as an AJC Comay Fellowship. He was awarded the Activist of the Year for Detroit in May 2019. Previously, he served on the boards of the Hebrew Free Loan, JCC of Metropolitan  Detroit and Jewish Federation of Metropolitan Detroit. He has long worked to build and strengthen relationships between the local Muslim and Jewish communities.
Brown, who is a public speaker and board trainer received his bachelor's degree from Babson College (#1 in Entrepreneurship) in Wellesley, Massachusetts, where he is the immediate past college Trustee and board president of the school's Worldwide Alumni Association. He was awarded their Cruickshank Award for Volunteer Leadership in September 2018. He has his first book called "Shining Brightly" due out in the fall of 2020.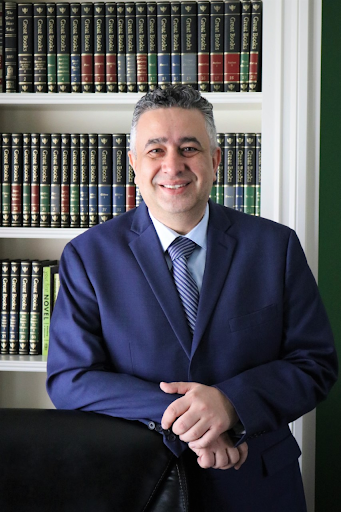 Shadi Martini
Executive Director of the Multifaith Alliance for Syrian Refugees
As it has with so many other victims of this crisis, the Syrian war turned businessman, Shadi Martini, into a refugee, an activist, and an advocate for greater cooperation across faith and cultural lines.
Now, as the Executive Director of the Multifaith Alliance for Syrian Refugees (MFA), the nation's leading interfaith response to the Syrian crisis, Mr. Martini will implement his broader vision to expand the organization's humanitarian aid program, and bring critical awareness of the crisis to the forefront of public consciousness, to encourage activism needed to change the current U.S. immigration policy.
In his former role as Director of Humanitarian Relief and Regional Relations, Mr. Martini traveled throughout the U.S. and the Middle East, forging partnerships with like-minded humanitarians on the ground who were willing to help by donating or delivering life-saving aid. From his vantage point, Mr. Martini is able to provide briefings based on first-hand knowledge of the crisis to government officials, civil society leaders, the media, and various secular and faith-based organizations. The partnerships he has facilitated between organizations focused on addressing similar issues, and the people-to-people engagement he has fostered, are helping to plant the seeds for future stability in the region
In March 2011, when the Assad regime cracked down on those providing aid to anyone suspected of being in the opposition, Martini, then the General Manager of a hospital in Aleppo, and his comrades worked covertly to provide aid to wounded and ill civilians. This secret network was discovered in mid-2012, forcing him to flee his country.
Immediately, Martini began organizing assistance programs for Syrian refugees and Internally displaced Syrians. Martini founded Refugee Support Group; a humanitarian aid organization based in Bulgaria. He was elected by Bulgarian NGOs to serve on the Bulgarian crisis commission to help overcome the obstacles to aiding and integrating refugees. His work attracted partnerships with numerous faith-based organizations in the U.S. and abroad, which led to his involvement with the Multifaith Alliance.
In his new role, Mr. Martini expects to strengthen and expand existing efforts in the U.S. and abroad to effect large scale policy and cultural changes, and secure lasting solutions to the Syrian refugee crisis.
Martini is fluent in Arabic, English and Bulgarian.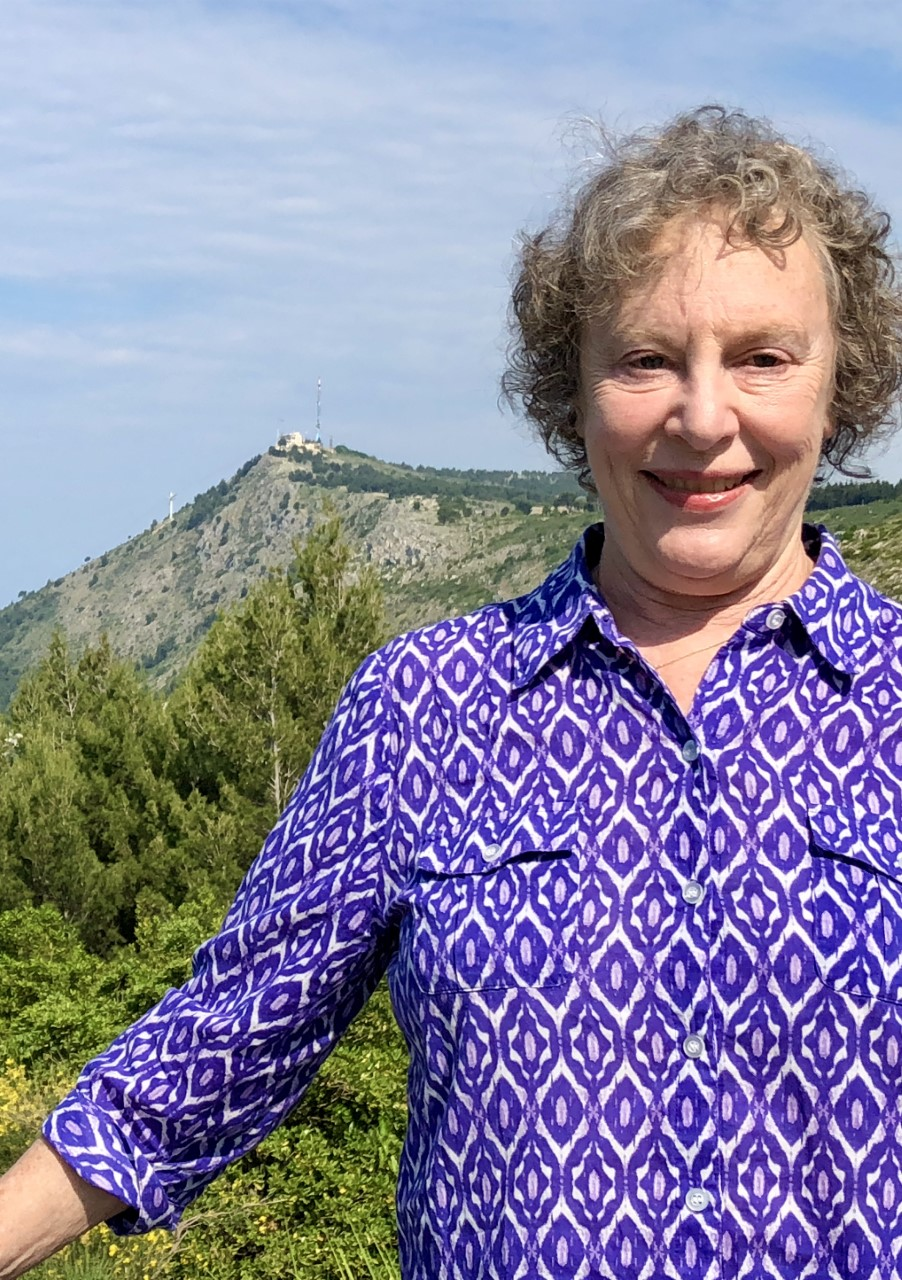 Jeannie Weiner
Jeannie Weiner is a freelance writer, novelist, and community activist.  She is the past president of the Michigan Jewish Conference, Jewish Community Relations Council (1991-1994), and was Chair of the Soviet Jewish Committee in Detroit, Michigan.
She has received many awards including:  Distinguished Volunteer American Philanthropic Foundation, First Woman of Achievement Award from Jewish Women International, Community Service Award from the Arab American and Jewish Friends Organization, Activist of the Year for JCRC/AJC.  She is the mother of two, the grandmother of seven, great grandmother of two.