New York
Since its founding in 2017, MJAC NY has worked to stem the rise in hate crimes in the United States though legislative advocacy, working with law enforcement, and strengthening community relations. MJAC NY has also advocated for generous and humane immigration and refugee resettlement policies.
MJAC NY consists of a diverse group of Muslim and Jewish members, including religious, business, medical, and non-profit advocacy leaders. Among MJAC NY's accomplishments have been successfully advocating for the establishment of the NYC Office of Hate Crime Prevention and a bill that was signed into law by NYS Governor Andrew Cuomo to establish a hate crime prevention training program for law enforcement in New York. MJAC NY also called for the establishment of a task force responsible for studying white supremacist organizations and acts of violence encouraged by these groups.
MJAC NY also promotes education and advocacy on immigration reform. MJAC NY partnered with AJC NY's Latino-Jewish Coalition for a program entitled Perception and Realities of Immigrants Today.  Policy experts discussed the state of immigration laws and practices in New York City, New York State and nationally, and the various means of immigration into the U.S. MJAC NY also heard the inspirational stories of three immigrants who have come to the U.S. and added to the vibrancy of American democracy.
Leadership and Council Members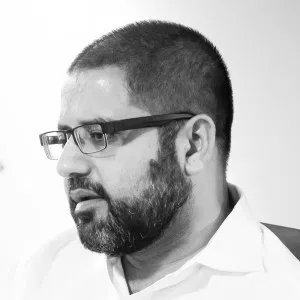 Adnan Ansari
Adnan Ansari is the Executive Director of Muflehun, a resource center specializing in preventing hate, extremism, and violence. He is responsible for designing, piloting, and implementing relevant programs as well as providing services on capacity building of domestic and international stakeholders.
Adnan has two decades of international experience, which includes work on the ground both in fragile states and post-conflict environments in East Africa, South/South-east Asia, and MENA regions. He has worked on local capacity building and reconstruction of economies in regions recovering from social uprisings, recurring conflict, or experiencing ongoing insurgencies. Adnan's prior experience in emerging markets focused on providing technical and management support in financial sector strengthening and private enterprise development projects funded by USAID, DFID, World Bank, IFC, AfDB, ADB, and foundations.
Adnan holds a M.S. and an M.B.A. in institutional economics, international development, finance, and marketing. He is fluent in Urdu with basic understanding of Arabic.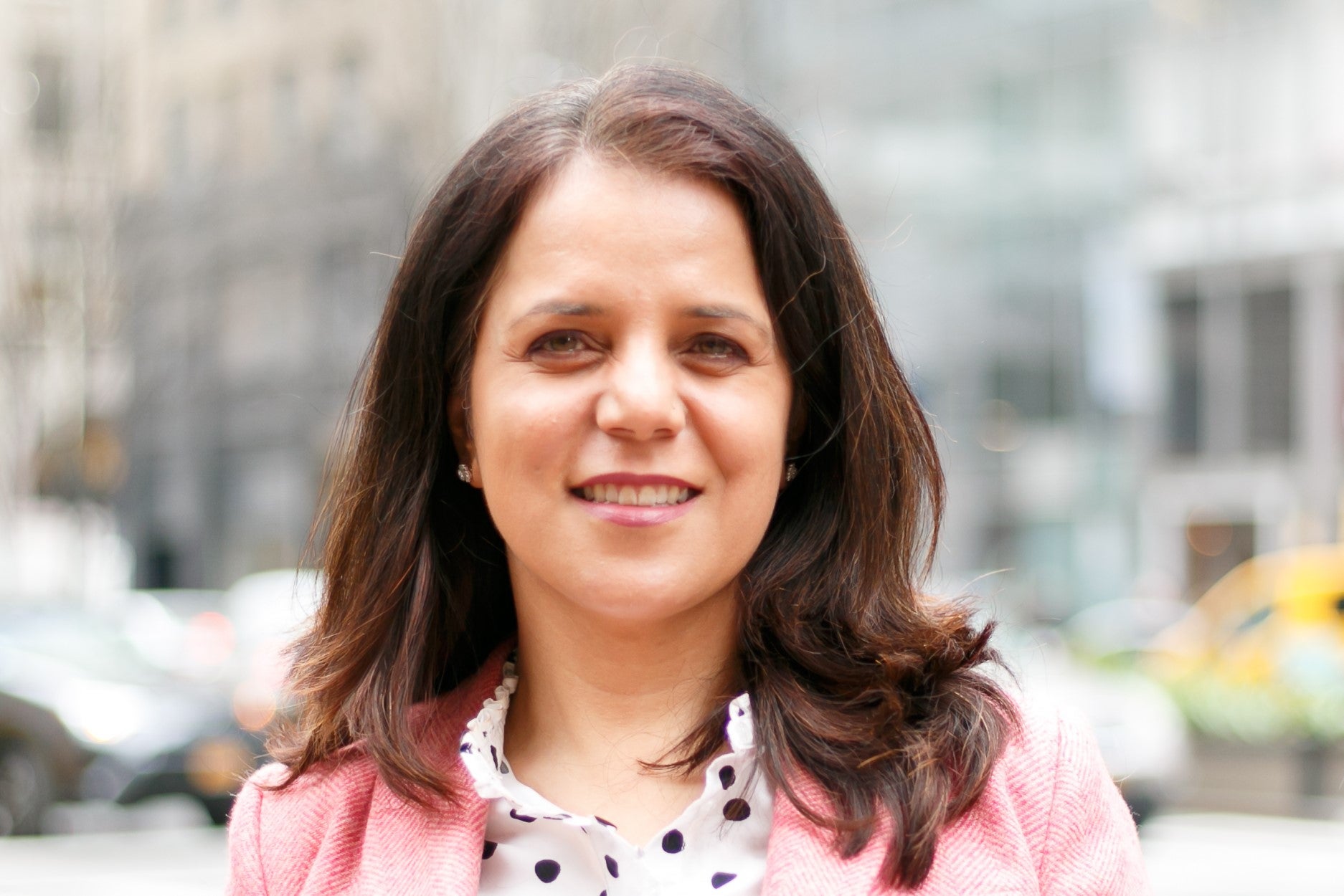 Ahsia Badi
Ahsia is currently working as the New York Census Director for Emgage USA, a non-profit organization focused on fostering Muslim civic engagement and leadership.  Prior to Emgage, Ahsia worked extensively in the public health area at the New York Academy of Medicine, Columbia University and Stanford University.
Ahsia holds an appointment from the Manhattan Borough President to Community Board Six, where she has held numerous leadership roles and is currently Vice-Chair of the Board. At a more grass-roots level, she is the co-founder and Board Chair of the Islamic Learning Center of New York City, an Islamic Sunday School based in Manhattan.
Ahsia holds a Bachelor's degree in Occupational Therapy and International Studies from The Ohio State University as well as a Master's Degree in Public Health from the University of California, Berkeley.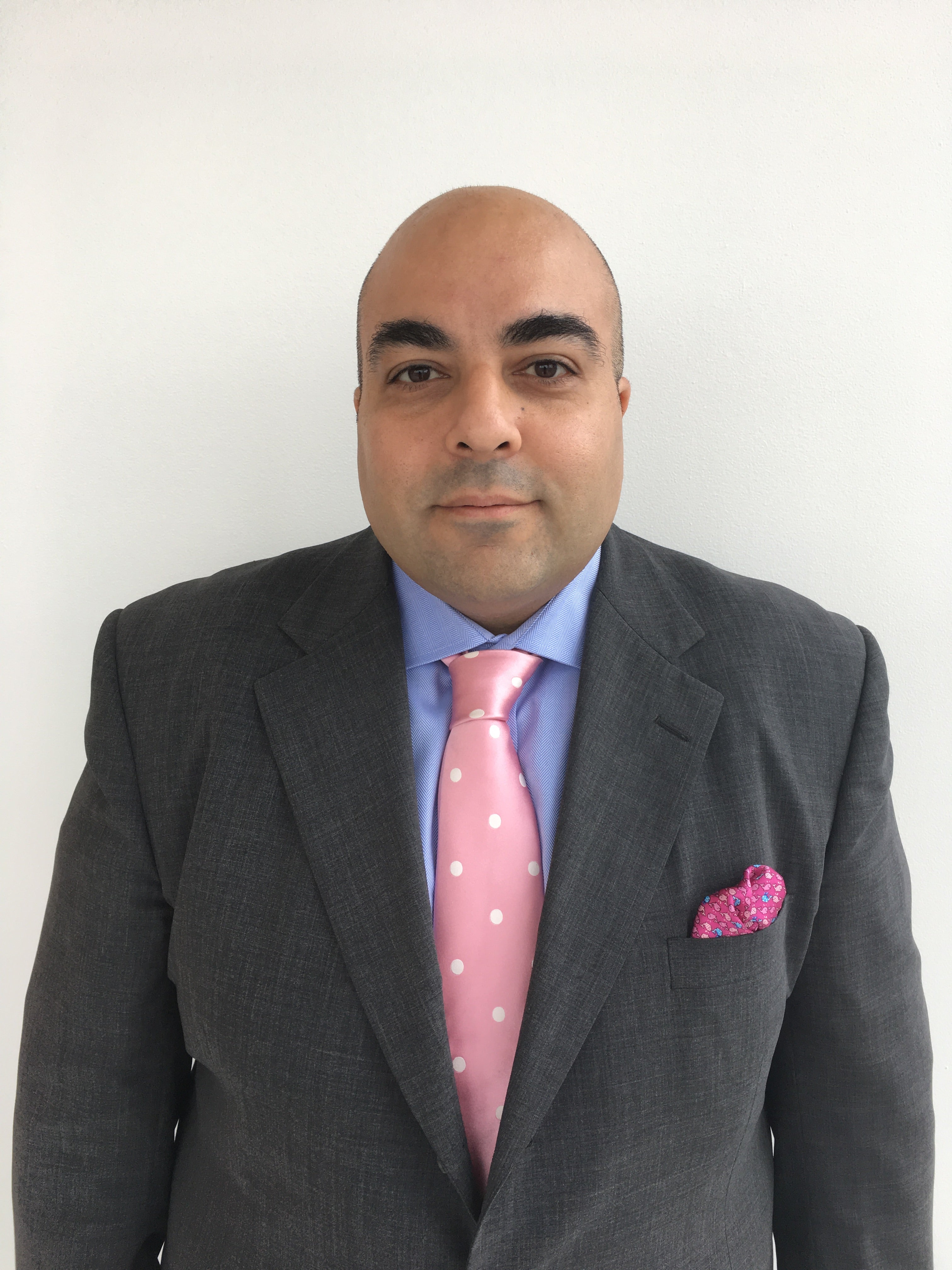 Bahman Farahdel
Bahman Farahdel is the Global Head of Sanctions and Anti-Bribery/Anti-Corruption at Bloomberg L.P. In this role, he has created sanctions and anti-bribery programs, including policies, procedures, and training for all of Bloomberg's businesses worldwide. He liaises with the firm's senior management, in-house and outside counsel, and regulators to address day-to-day and long-term management of these programs. Bahman sits on the New York Regional Board of the American Jewish Committee.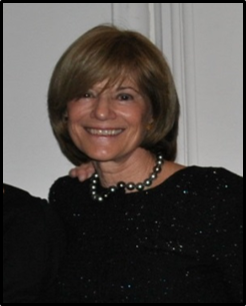 Betty Cotton
Betty Cotton, a past President of AJC NY, is Chairperson of NY Project Interchange Task Force and serves on the Board of Governors. She is a member of the National Policy Steering Committee and the NLDC. She is also a former President of AJC Westchester/Fairfield and was honored by the Women's Leadership Board in 2005. In addition, she is a member of the NYS Commission on National and Community Service, the Westchester Community College Foundation Board, and the Greyston Foundation Wisdom Council.
She has worked as a consultant to not-for-profit organizations for many years and serves on the Steering Committee of the Westchester Not for Profit Leadership Summit. Currently, she is the Chairperson of Tristate Maxed Out Women's PAC.
Betty received a BA from George Washington University and an MS from Hunter College in Urban Affairs.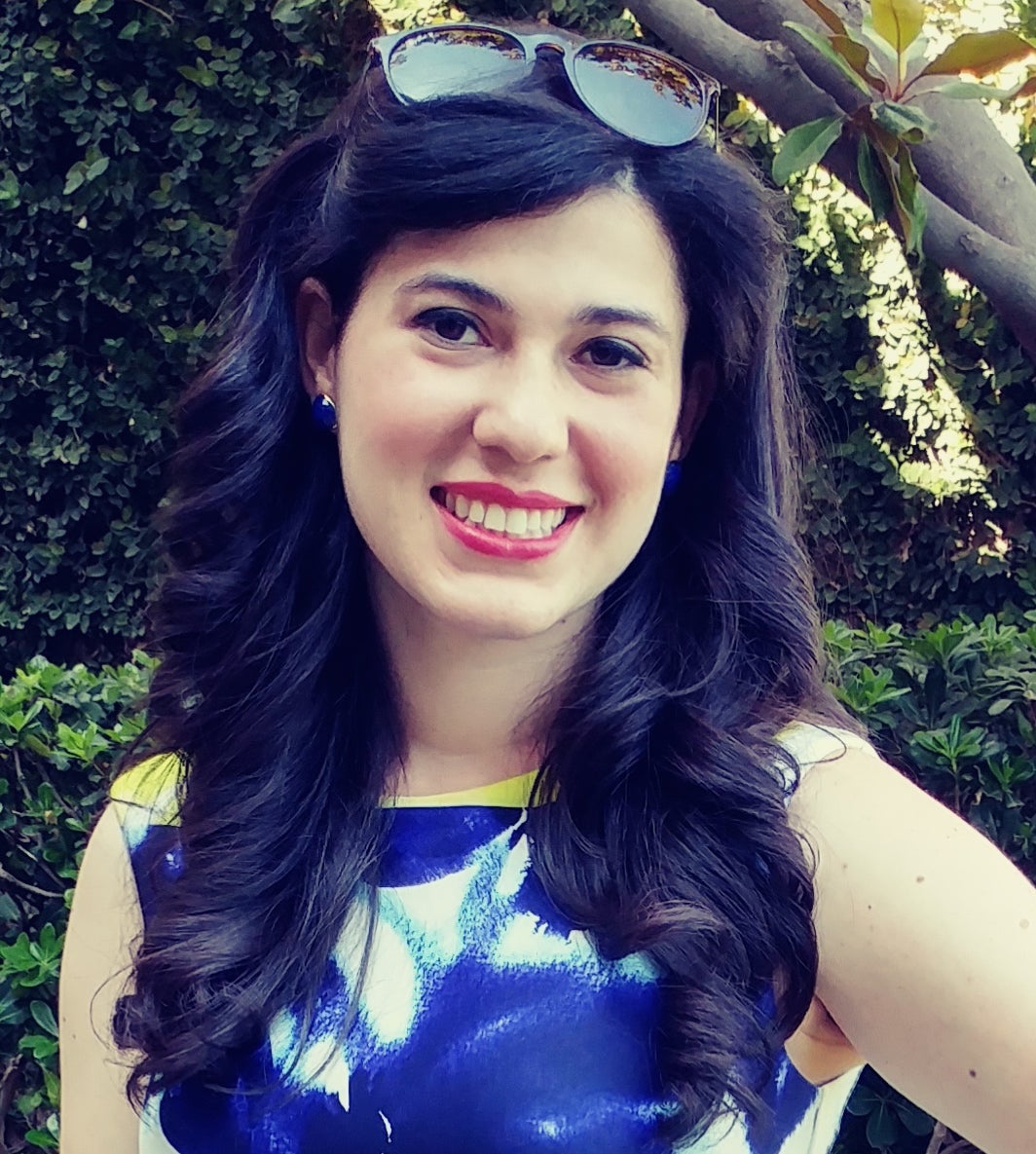 Chelsea Garbell
Chelsea Garbell is an M.P.A. candidate and Lisa Ellen Goldberg fellow in International Policy and Management at NYU's Wagner School of Public Service. She currently serves as a graduate researcher for the New York Southeast Asia Network and as director of strategy and growth for the Muslim Jewish Interfaith Coalition. Chelsea has previously worked for the Council on Foreign Relations' Religion and Foreign Policy Program, the Of Many Institute for Multifaith Leadership, and the Bronfman Center for Jewish Student Life. She spent a year teaching English in Samut Sakhon, Thailand, and traveling in the region. Chelsea is a member of the Planned Parenthood of New York City Activist Council, cochairs the Manhattan I chapter of the Sisterhood of Salaam Shalom and is on the board of KAHAL: Your Jewish Home Abroad. She serves on the board of ACCESS NY (AJC's young professional division) and chairs the Global ACCESS Steering Committee. Chelsea graduated summa cum laude from New York University where she studied media, culture, and communication.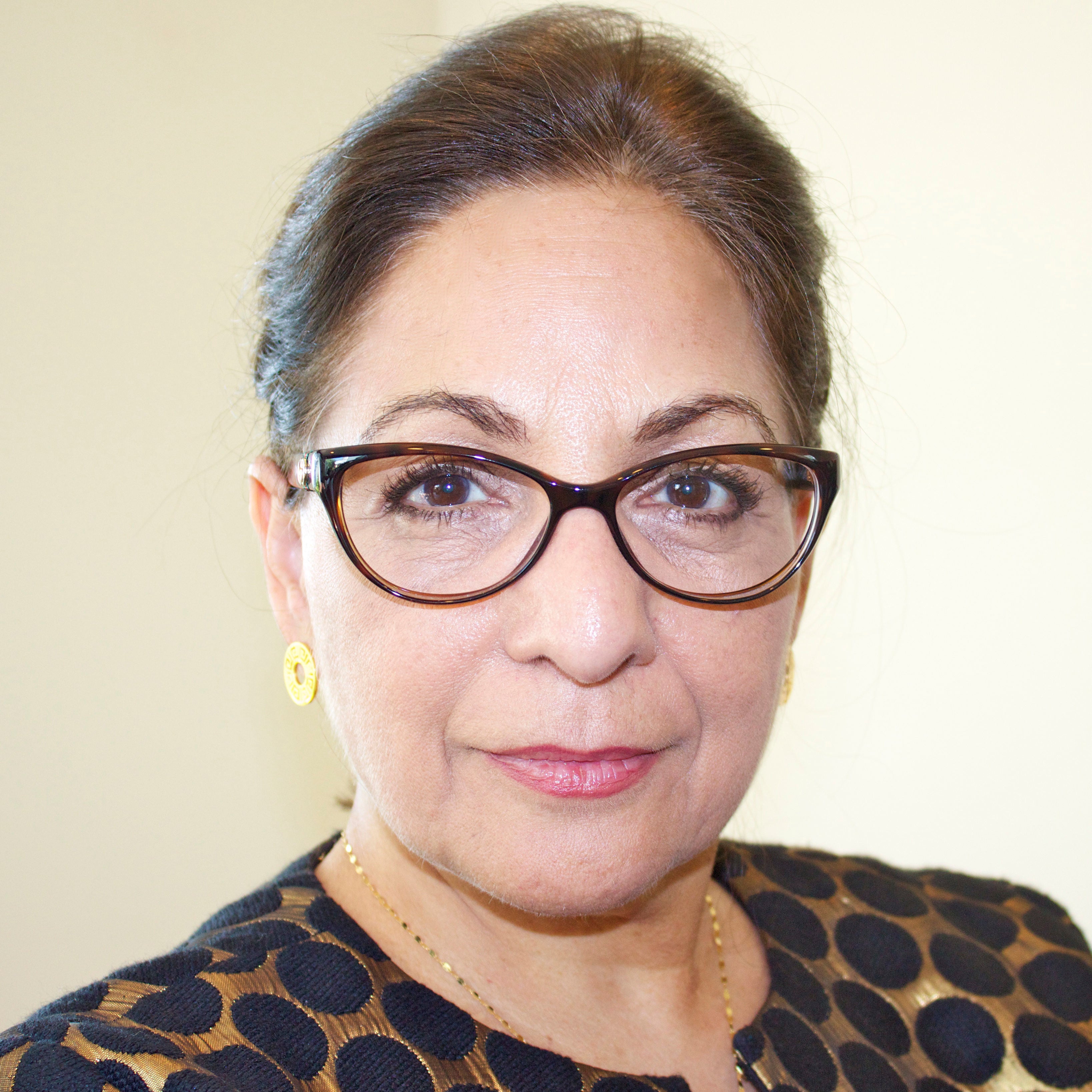 Daisy Khan
Daisy Khan is the Founder and Executive Director of the Women's Islamic Initiative in Spirituality and Equality (WISE), a women-led organization committed to peacebuilding, equality, and justice for Muslims around the globe. A frequent public speaker and media commentator, she lectures on Islam in America, women's rights within Islam, and violent extremism. Among her numerous awards are the Clinton Global Initiative Commitment to Action Award, and Women's E-News "21 leaders for the 21st Century." Daisy graduated with a BFA from the New York School of Interior Design, and spent twenty-five years as an interior architect for Fortune 500 companies before committing to full-time community service.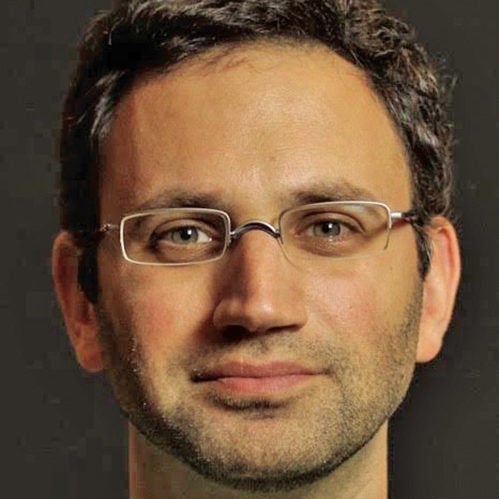 Daniel Pincus
Daniel Pincus is a consultant with The Quantic Group, which provides services to the pharmaceutical, biopharmaceutical, vaccine, OTC, nutraceutical, and device industries. He has been involved with AJC since 2006, first with ACCESS NY, serving on the Board and the Steering Committee, and then as co-chair. He also created and chaired the Global ACCESS Steering Committee. In 2011, he became the first ACCESS member to join the national AJC Board of Governors. He continues to serve ACCESS NY as co-chair of the national ACCESS Muslim-Jewish Task Force. Dan also serves on other boards, including Decadancetheatre, Bet Hatfusot, and the Muslim Jewish Conference. He is an alumnus of the University of Pennsylvania, with Bachelor's and Master's degrees in Bioengineering.
Faroque Ahmad Khan
Read Bio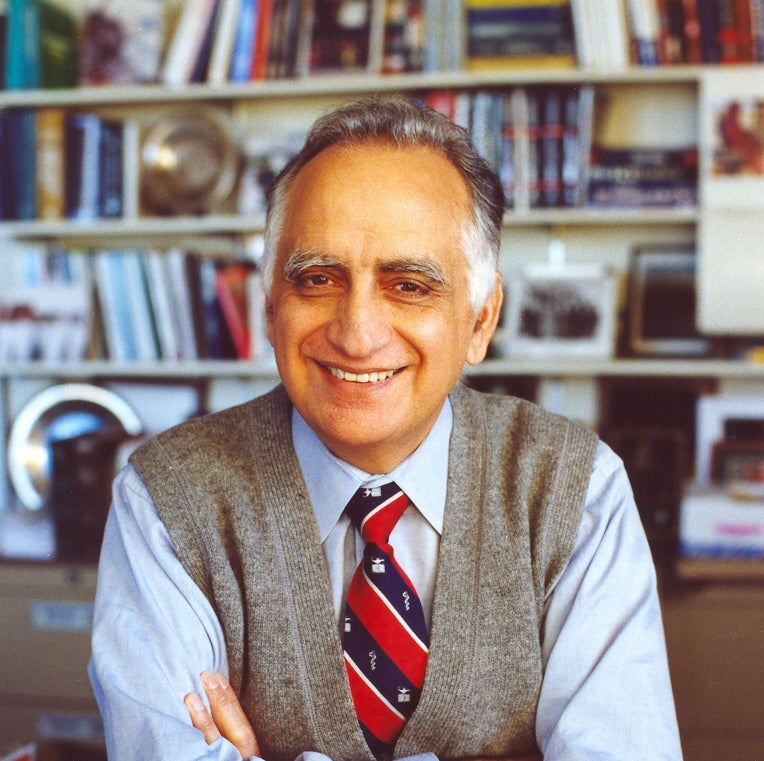 Faroque Ahmad Khan
Dr. Faroque Khan served as chair of medicine at NCMC in NY and as consultant at KFMC in Riyadh Saudi Arabia. Dr Khan was awarded Mastership in American College of Physicians (ACP). Dr. Khan has held leadership positions at national professional and community organizations. Dr. Khan is a founding member of the Islamic Center of Long Island (ICLI) and a co-founder with Rabbi Jerome Davidson of the award-winning program American Muslims and Jews in Dialogue - AMJID. Dr. Khan initiated and helped launch the interfaith institute of the ICLI.. This institute evolved from the long standing, progressive interfaith activities with the Jewish and Christian communities of Long Island. Dr. Khan has received several awards and accolades for his pioneering work in improving interfaith relations on LI/NY and beyond. Dr Khan serves as the chair of the interfaith institutes board of trustees.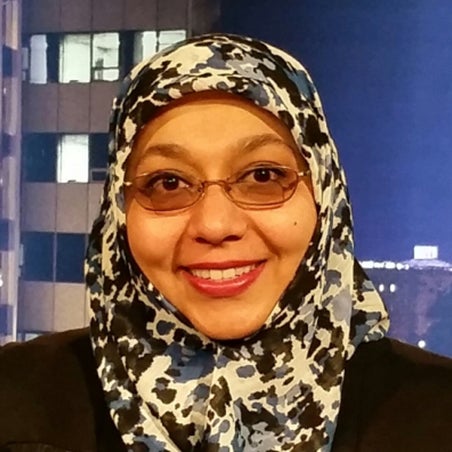 Humera Khan
Humera Khan is Executive Director of Muflehun, a resource center that seeks to prevent and counter hate, extremism, and violence, especially online. She also advises multinational organizations, governments, and law enforcement agencies in several countries on these issues. In 2012, she received the FBI Director's Community Leadership Award for her work, and in 2014 testified before the U.S. House Committee on Foreign Affairs on countering radicalism. Based on her eighteen years of experience in security strategy and her knowledge of theology, she designs meta-narratives to combat extremism through scenario planning, strategy formulation, and threat assessment, using agent-based modelling, morphological analysis, and system dynamics.
Humera holds four degrees from MIT: MS in technology & policy; nuclear engineering; BS in art & design and in nuclear engineering. She also has a Master of Arts in Islamic Studies from the School of Islamic and Social Sciences, an affiliate seminary of the Washington Theological Consortium.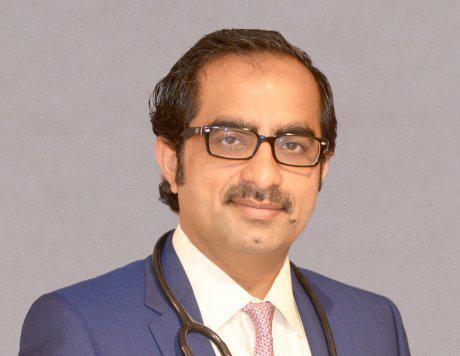 Ijaz Ahmad
Dr. Ijaz Ahmad is the chairman of the American Pakistani Public Affairs Committee. Born in Gujranwala City, Pakistan, he moved to the United States soon after completing medical school. In addition to his community service work he is also a practicing cardiologist. After his arrival in the United States, he started his residency at Interfaith Medical Center in Brooklyn. After another fellowship at Methodist Hospital, he started his own cardiology practice as well as an urgent care service to help those living below the poverty line. Dr. Ahmad has been listed as one of New York's Top Doctors.
Imam Tahir Kukaj
Read Bio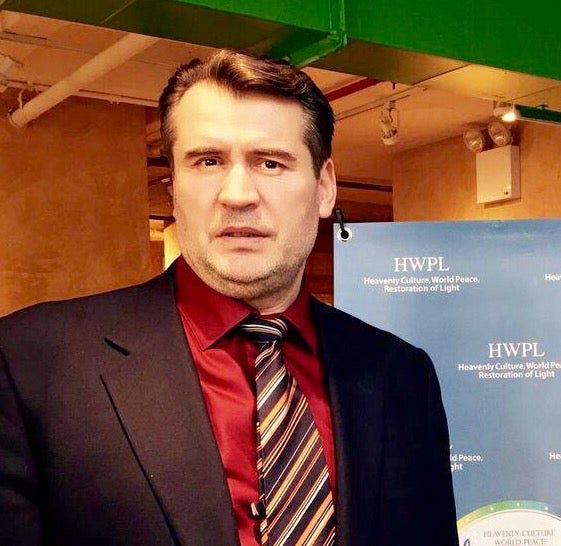 Imam Tahir Kukaj
Imam Tahir Kukaj is the religious leader of the Albanian Islamic Cultural Center on Staten Island. In addition to his clerical duties, Imam Kukaj is one of the original members of the Muslim Advisory Council for the NYPD, formed in 2012 so that Muslim leaders could have direct access to the police commissioner to advocate for issues affecting their community.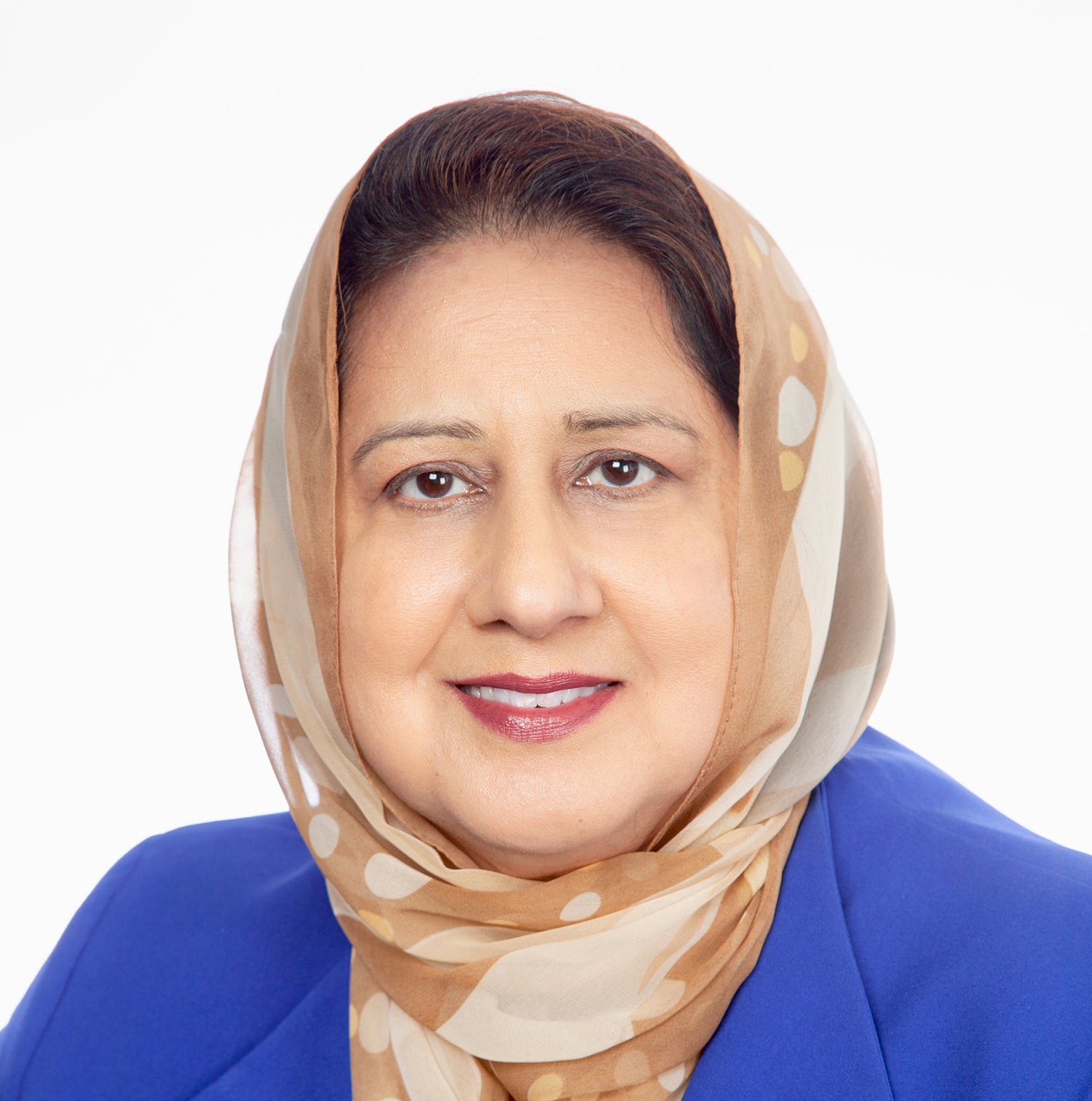 Isma Chaudhry
A physician by profession, Dr. Isma Chaudhry is an interfaith advocate and a champion for the rights of Muslim Women. She is the Director of Public Health programs and teaches in the department of Health Sciences at Hofstra University. She also works as a diversity and sensitivity coach and a consultant on inclusion and cultural competence for government and private organizations. She has been actively involved with the Islamic Center of Long Island for over 20 years dispelling myths and misconceptions about Islam and building bridges of respect and understanding between various communities. In 2015 she was elected as the first female president of the mosque and in 2018, Isma was elected as the first female chairperson of the Board of Trustees. She is listed among the 50 most influential Long Islanders.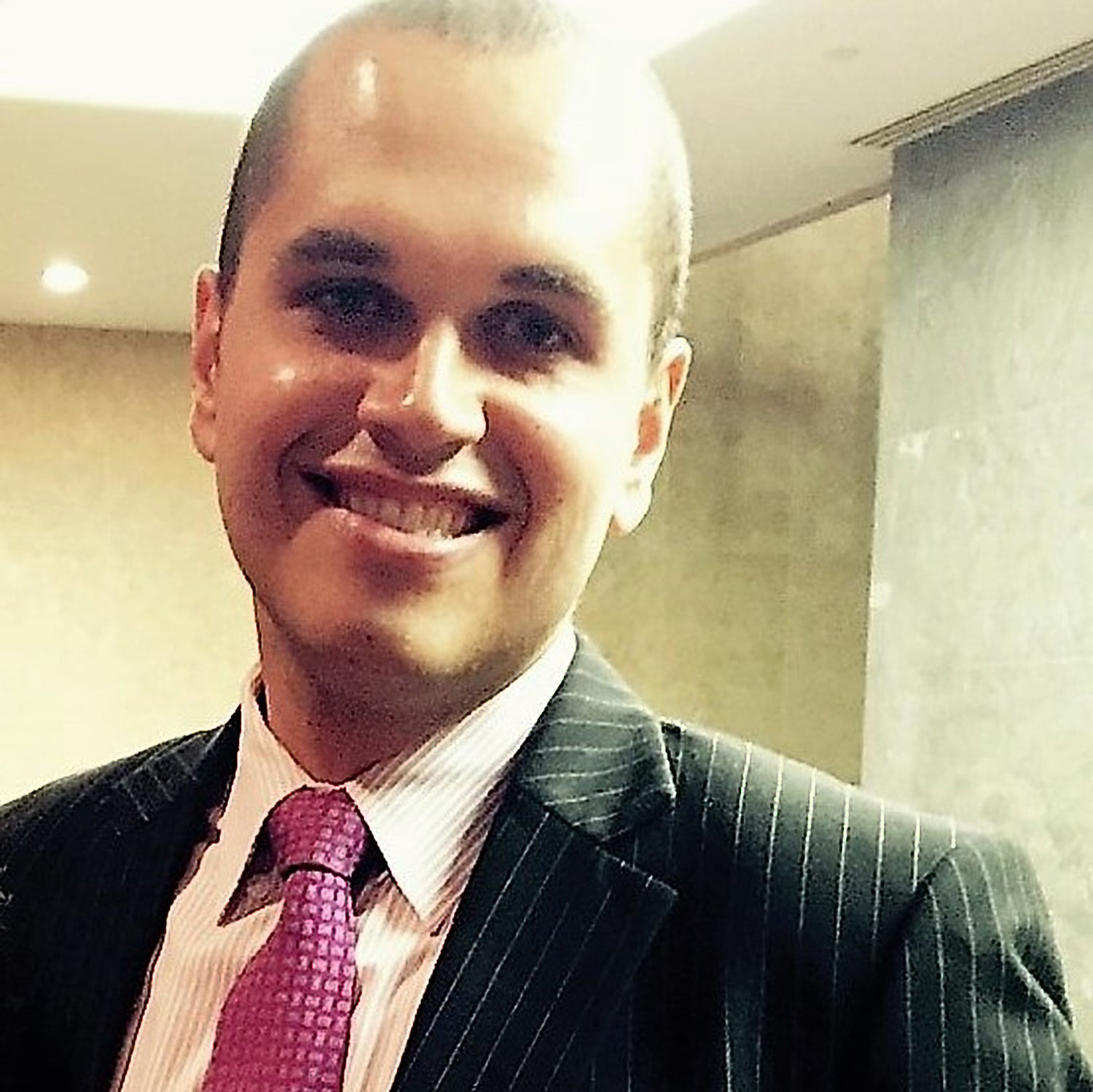 J.R. Rothstein
J.R. Rothstein is a transactional real estate and construction law attorney at a mid-town Manhattan law firm. He previously was a Fulbright visiting scholar at the University of Toronto Faculty of Law where he lectured on comparative real estate transactions. Mr. Rothstein is a member of the Board of AJC ACCESS and the former Chair of the Muslim-Jewish Alliance. J.R. is a 2018-2019 Broome Fellow of Muslim-Jewish Relations at the American Sephardic Federation in New York City. He is the Editor-in-Chief of the Jewish- Muslim Sourcebook Project operating in conjunction with the Center for Muslim-Jewish Engagement at the University of Southern California. Mr. Rothstein received his Juris Doctor from Cornell Law School where he was Editor of the Journal of Law and Public Policy and an Albert Heit Scholarship recipient. He simultaneously obtained an L.LM. Master of Laws in International and Comparative Law from Cornell Law School and spent time studying Islamic Law at the American University of Cairo in Egypt. J.R. completed his undergraduate studies at the University of Michigan, Ann Arbor and was both a Legacy Heritage Fellow at the United Nations and Ariana De Rothschild Fellow at the University of Cambridge Judge Business School in Cambridge, United Kingdom.
Jan Kliger
Jan Siegler Kliger is a community activist. As a member of the Sisterhood of Salam Shalom, a volunteer facilitator with New Women New Yorkers, an empowerment program for young immigrant women, diversity speaks to her soul. She is also a volunteer at Next Step, a program at Project Renewal, helping people at risk, with job readiness skills. With a Masters in Gerontology, Jan has designed and run "Joyfulness" classes for senior citizens in English and Spanish.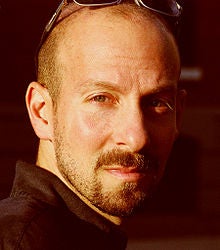 Josh Seftel
Josh Seftel is a filmmaker and documentarist from New York. He received an Emmy nomination and Peabody Award in 20017 for his series Secret Life of Muslims. He began producing documentaries at age 22, and was nominated for an Emmy for his documentary Lost and Found, which highlighted the plight of Romanian orphans.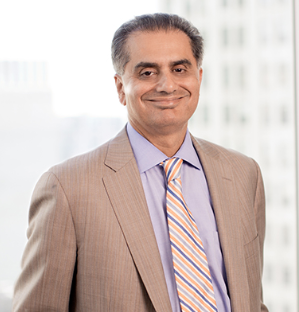 Junaid Chida
Junaid Chida is a partner at O'Melveny and Myers where he specializes in counseling, structuring, negotiating, and deal management guidance on M&A and financing transactions. He focuses on both domestic and international markets for a wide range of energy, infrastructure, and transportation assets. Junaid, who attended the University of Wisconsin for both his undergraduate and law degrees, has received numerous awards for his legal expertise.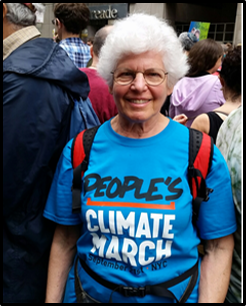 Marion Stein
Marion Stein is a retired Judaica librarian, avid reader, and book reviewer for the Association of Jewish Libraries newsletter. She has a master's in interdisciplinary Jewish studies from the Jewish Theological Seminary of America, a master's in French literature from NYU, and a Master of Library Science from Pratt Institute. Marion sits on the New York Regional Board of the American Jewish Committee and is particularly interested in AJC's energy policy and interfaith work.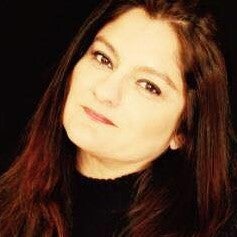 Menhaz Afridi
Dr. Mehnaz Afridi is the associate professor of religious studies and director of the Holocaust, Genocide, and Interfaith Education Center at Manhattan College. Dr. Afridi teaches courses on Islam, the Holocaust, genocide, and issues of gender within Islam. Her articles have been published widely and she is the author of Shoah through Muslim Eyes (Academic Studies Press, 2017). Dr. Afridi earned her Ph.D. from the University of South Africa, and her M.A. and B.A. from Syracuse University.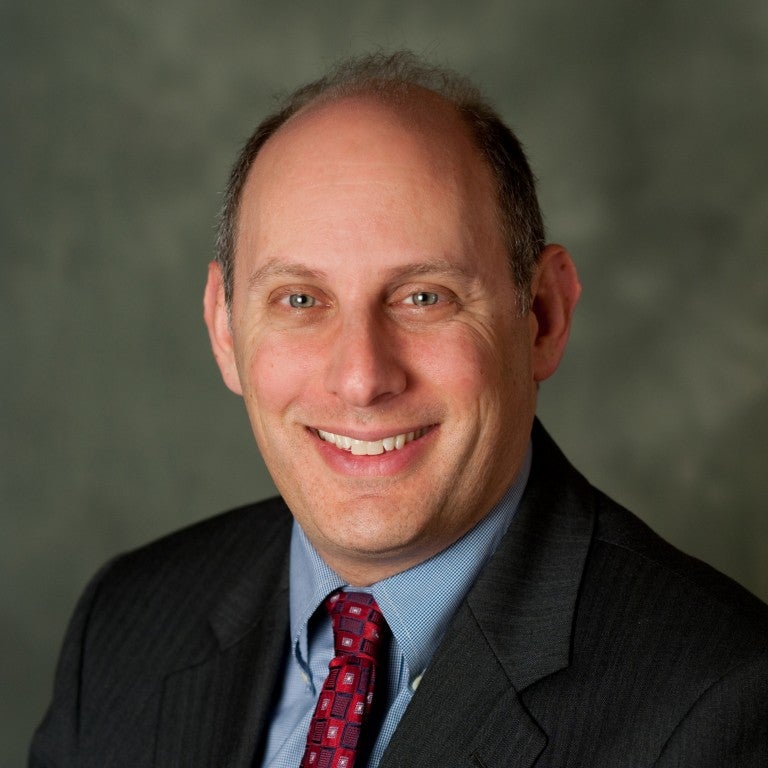 Michelle Kravtin Gary
Read Bio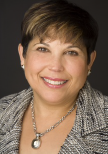 Michelle Kravtin Gary
Michelle Kravtin Gary is a former corporate attorney who is now a community activist, involved in where she has lived: Washington D.C., Atlanta, Boston, and New York. She presently sits on the New York Regional Board of the American Jewish Committee and on the boards of the Jewish Women's Archive, and Camp Ramah Darom. She formerly taught special-needs children in the Gateways Program of Boston. Michelle was active in the World Pilgrims Organization of Atlanta, a group of Muslims, Christians, and Jews who travel the world together. She was a co-founder of the Jewish Primary Day School of the Nation's Capital. Michelle received her Juris Doctor Degree cum laude from the Georgetown University Law Center and her B.A. in American government summa cum laude from Georgetown University.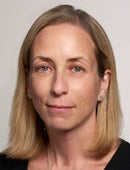 Nirit Weiss
Dr. Nirit Weiss received her M.D. from Yale University, and joined the Department of Neurosurgery at Mount Sinai Hospital in 2005. Nirit came from Johns Hopkins, where she had finished her residency and was an Instructor of neurosurgery. Following her residency, she obtained advanced training with the spine team at Hopkins headed by Dr. Zia Gokaslan. Nirit's clinical interests include complex spine, primary, and metastatic tumors of the spine and degenerative diseases of the spine. Nirit sits on the New York Regional Board of the American Jewish Committee.
Rabbi Bob Kaplan
Read Bio

Rabbi Bob Kaplan
Rabbi Bob Kaplan is the founding director of the Center for Community Leadership at the Jewish Community Relations Council of New York (JCRC NY), the central coordinating and resource body for 60 major Jewish organizations in the metropolitan New York area. He also co-directs the New York – Jerusalem Experts Exchange, a joint project of the JCRC and the Jerusalem Intercultural Center that exchanges best practices in building diverse societies. Rabbi Kaplan is involved in coalition building, conflict resolution, ethnic media, interracial/inter-religious relationships, combating hate crimes, and community building. He acts as a consultant to many community-based organizations -- Jewish and non-Jewish -- on issues of intergroup relations and capacity building. He served for five years as the Associate Executive Director of Hillel of New York. Rabbi Kaplan is a member of Mayor Bill de Blasio's Clergy Advisory Council, The Micah Roundtable, and the NYC Department of Education's Diversity Council. He is also on the board of the NYU-Lutheran Medical Center and co-chairs the DOHMH Hypertension Task Force.
Rabbi Burton L. Visotzky
Read Bio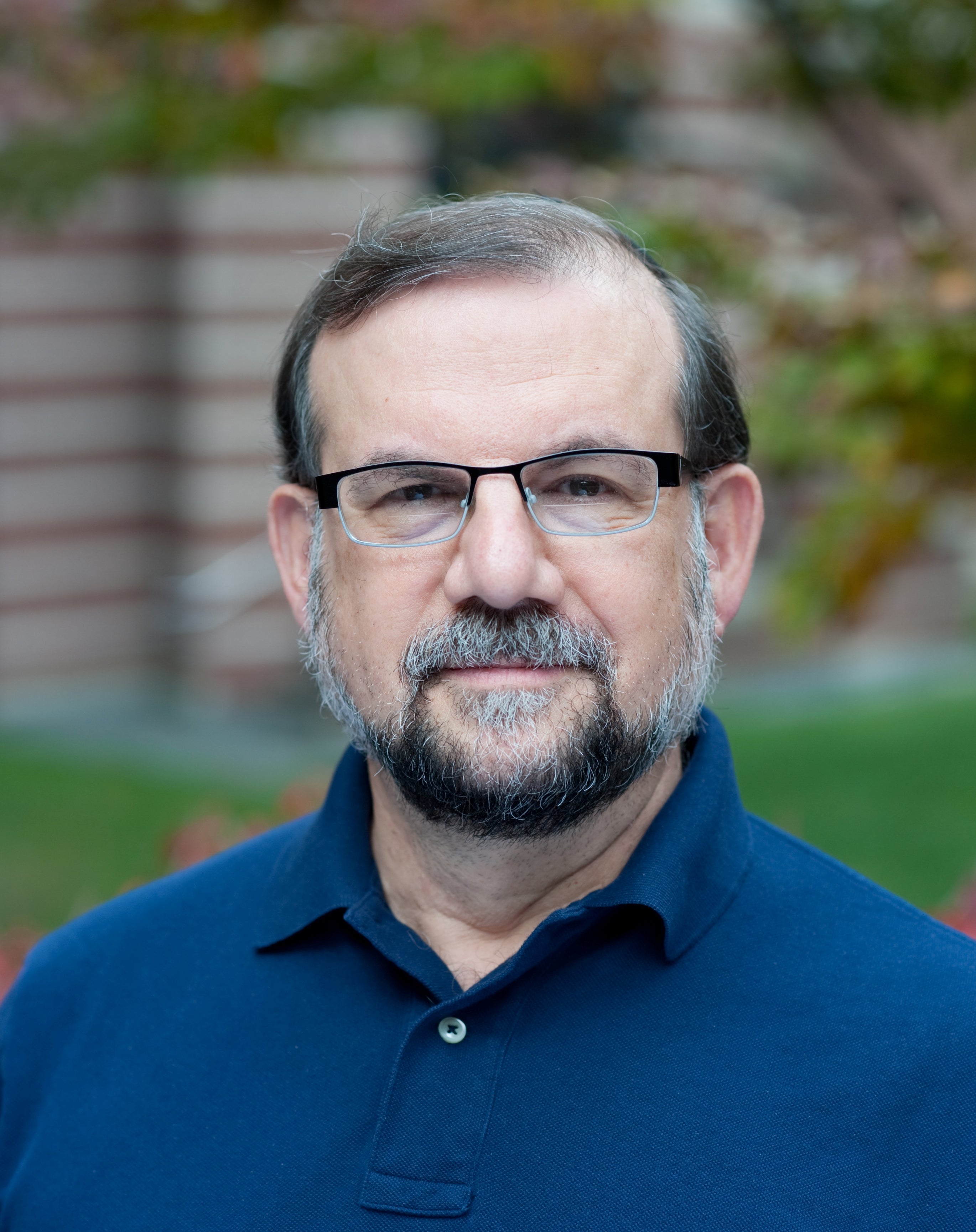 Rabbi Burton L. Visotzky
Rabbi Burton L. Visotzky is Appleman Professor of Midrash and Interreligious Studies at the Jewish Theological Seminary, where he joined the faculty upon his ordination as rabbi in 1977. He now serves as the Louis Stein Director of the Finkelstein Institute for Religious and Social Studies at JTS, running programs on public policy. Visotzky also directs JTS's Milstein Center for Interreligious Dialogue. Professor Visotzky has been a visiting faculty member at Oxford, Cambridge, and Princeton Universities and the Russian State University of the Humanities in Moscow. Rabbi Visotzky serves on the U.S. Holocaust Memorial Museum's Committee on Ethics, Religion, and the Holocaust. Professor Visotzky also serves on the "Steering Committee on Genocide Prevention and the Responsibility to Protect" for the UN under-Secretary General and is on the advisory board of the UN Inter-Agency Taskforce on Religion and Development. He is a member of the J-Street advisory board and a member of the Council on Foreign Relations.
Rabbi Elie Abadie
Read Bio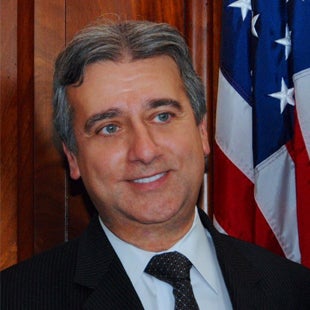 Rabbi Elie Abadie
Rabbi Elie Abadie, M.D., was born in Beirut, Lebanon, and grew up in Mexico City. Aftermoving to the United States he earned a B.A. in health sciences in 1983, a B.Sc. in bible studies in 1984, a Hebrew teacher's diploma in 1985, and a master's in philosophy in 1986. Rabbi Abadie was ordained as a rabbi in 1986 and graduated from SUNY Downstate Medical Center as an M.D. in 1990. Rabbi Abadie previously served as the spiritual leader of the Edmond J. Safra Synagogue in New York City and rabbinic advisor of the Moise Safra Community Center in Manhattan. He currently heads the Sephardic Academy of Manhattan and is the founding rabbi of the Manhattan East Synagogue at Congregation Shaare Mizrah on the Upper East Side of Manhattan.
Rabbi Robert Levine
Read Bio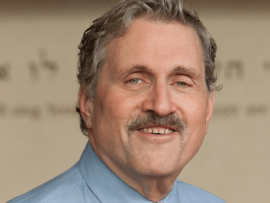 Rabbi Robert Levine
Rabbi Robert Levine has been senior rabbi of Congregation Rodeph Sholom since 1991. He is a past president of the New York Board of Rabbis and has served as vice-president and chairman of its Interfaith Committee. He has chaired the Catholic/Jewish Dialogue with the Archdiocese of the City of New York and the publications committee of the Central Conference of American Rabbis, and is a member of the Commission of Religious Leaders of New York City, American Jewish Committee, and Synergy/UJA Federation. Rabbi Levine was ordained at the Hebrew Union College-Jewish Institute of Religion in 1977 and received his Doctor of Divinity degree in March 2002. He is a Phi Beta Kappa graduate of Columbia College. In 1997, he received the Maria and Joel Finkle Prize as Rabbi of the Year, presented by the New York Board of Rabbis; in 2002 he was the recipient of the International Humanitarian Award presented by the World Union for Progressive Judaism., He also received the Westy Award from West Side Spirit in 2006 and the Champion of Choice Award from NARAL in 2010. In 2013, he received the All Stars Project Bridge Building Award for Leadership in Community Relations.
Richard S. Cohen
Read Bio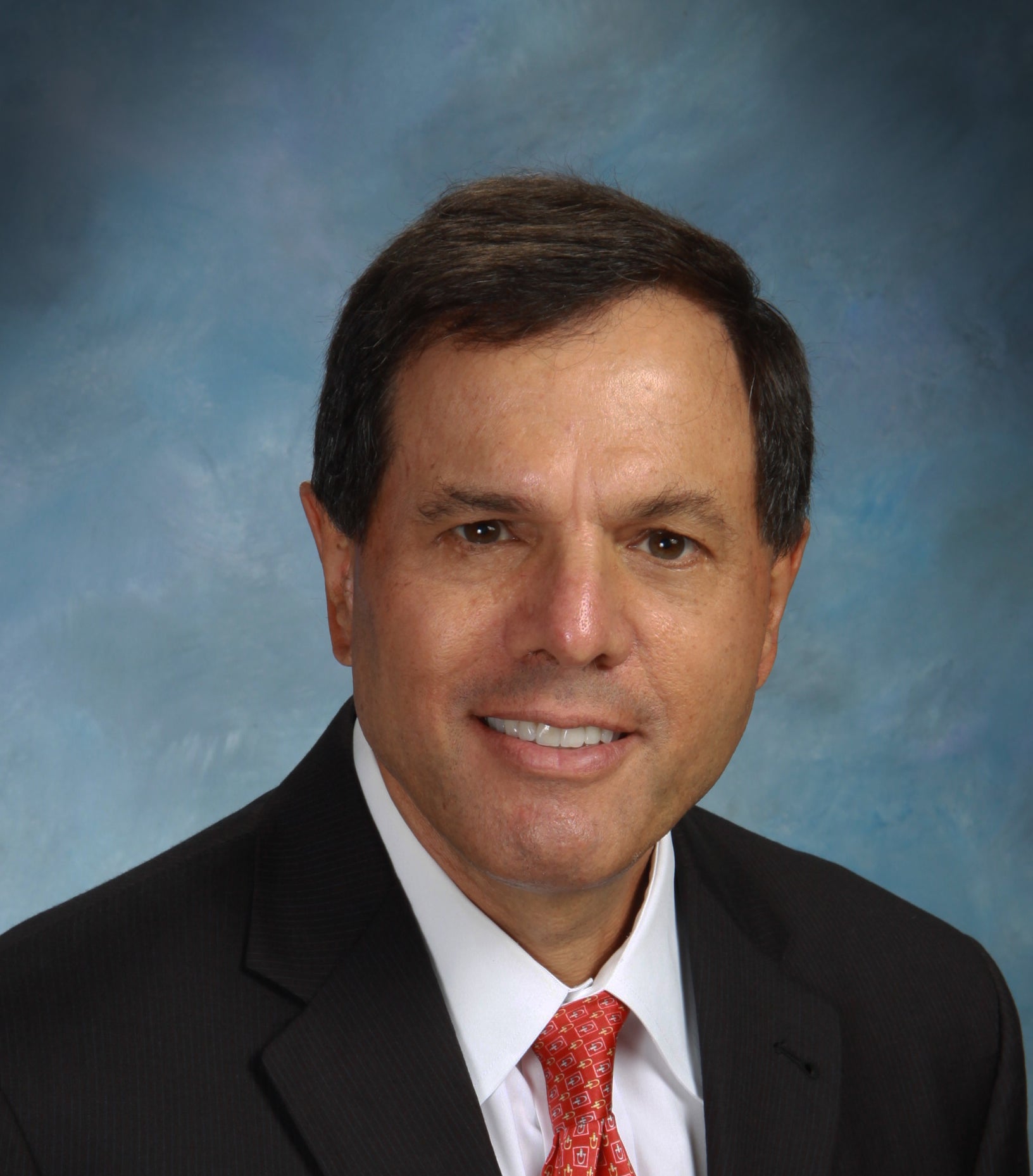 Richard S. Cohen
Richard S. Cohen has led the Walden Group, a strategic healthcare investment banking and consulting group, for more than 15 years. He started his career as a corporate and securities attorney at Wachtell, Lipton, Rosen & Katz, and was afterwards associated with a corporate acquisitions firm, where he was a senior officer. He has been an officer and director of several public and private companies, including president of manufacturing and distribution companies. Cohen also serves on the AJC Westchester Board, where he chairs the Muslim-Jewish Relations Committee and Co-Chairs the Interfaith Committee. He earned a B.A. from Cornell University, a J.D. from The New York University School of Law, where he was an editor of the law review, and attended the Leonard M. Stern Graduate School of Business, New York University.
Sami H. Elmansoury
Read Bio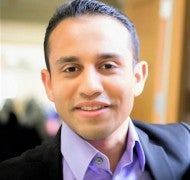 Sami H. Elmansoury
Sami H. Elmansoury is a business entrepreneur, speaker, and published essayist on issues ranging from education and national security, to faith and identity politics. He is Founder of Precision Learning, which provides quality-driven soft skills and leadership development training and other professional services. In 2014, his company commenced a high-level strategic partnership with Rutgers Business School. Elmansoury serves on the Board of Advisors of the New Leaders Council-NJ and World Faith, on the Monmouth County Human Relations Commission, and on the Executive Board of the Muslim Public Affairs Council-NYC. He has also served as Co-Chair of the Muslim Jewish Conference and as a Founding Member of the US Department of State's Generation Change initiative. Elmansoury has been inducted as a World Responsible Leader Fellow by the BMW Foundation for his educational work and social activism, and into West Windsor- Plainsboro High School's Hall of Honor. He is a frequent contributor to The Huffington Post.
Sheikh Moussa Drammeh
Read Bio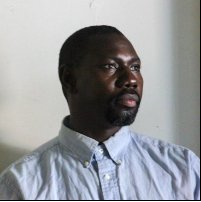 Sheikh Moussa Drammeh
Sheikh Moussa Drammeh is the founder of Muslim Media Corporation, which publishes Muslim Community Report, and Parkchester Times newspapers. He has led and inspired many community and religious initiatives, for which he has received a number of proclamations from elected officials, including the mayor of New York City and the governor of New York State. He received the 2007 New York Post Liberty Award for Leadership. Drammeh is executive producer of the Muslim Community Report and Public Emergency Management Adherence (PEMA) television shows on Bronxnet Television. He is also a frequent media commentator on issues relating to Islam and African immigrants.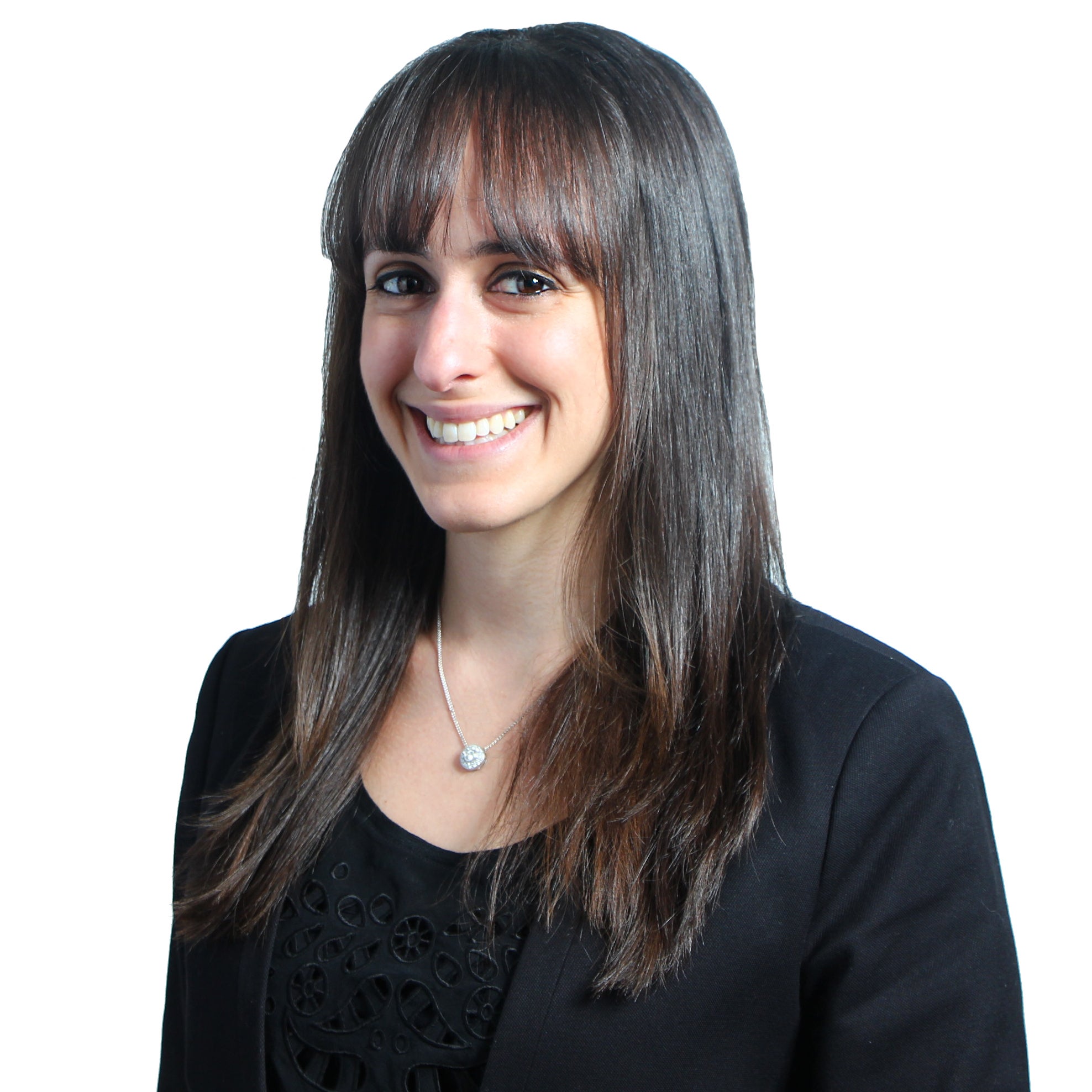 Shira Mazor
Shira Mazor is a Partnerships Director at Rentlogic. She was previously a consultant and the Partnerships Fellow at New America NYC, a nonprofit civic think tank. Shira's expertise spans business development, communications, and creating strategic partnerships focusing on positive societal impact. Before becoming a fellow at New America, Shira was a senior advisor on Bretton Woods II, New America's impact investing initiative that uses analytics, advocacy, and technology to create a new business model for social finance. Shira's professional experience includes working as vice president on the chief of staff team for the vice chairman and CEO of Investment Services at BNY Mellon; launching the Qatar Foundation International, a cultural exchange organization; and coordinating events for the Washington Post/Newsweek Interactive at the White House Correspondents' Dinner. Shira is active in the Schusterman Foundation's ROI Community and IPF Atid, the Israel Policy Forum's young leadership board.
Shireena Drammeh
Read Bio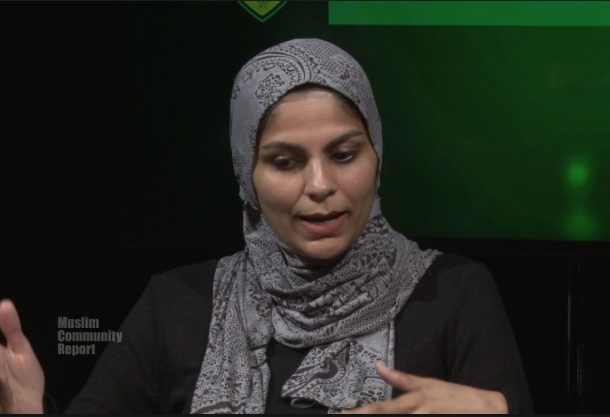 Shireena Drammeh
Shireena Drammeh has led the Islamic Leadership School in the Bronx since she cofounded it in 2001. Besides offering a rigorous curriculum of both secular and religious studies to students K-12, the Islamic Leadership School promotes peaceful co-existence and has partnered with the Museum of Jewish Heritage and several other Jewish and Islamic schools in New York. Prior to founding the Islamic Leadership School, Shireena worked in finance and banking after graduating from the Borough of Manhattan College with a degree in applied science. Shireena has co-founded several nonprofits such as the Islamic Cultural Center of North America, Masjid-Al Iman, and Adopt –A-Friend, Inc. She has been recognized for her outstanding work in the community, and has been honored by the NAACP, Parkchester Branch; Assemblyman Peter River during Women's History Month; Senator Rev.Ruben Diaz Sr. as a Woman of Distinction; and City Comptroller John Liu for promoting peaceful coexistence between Muslims and Jews.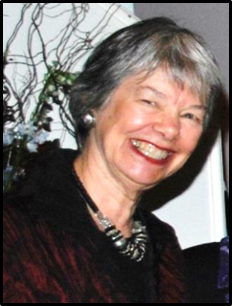 Suzi Jaffe
Suzi Jaffe is President of S.D.J. Associates, a pension fund consulting business. Previously, she served as managing director of several investment management firms. She also served as the Deputy Comptroller for Investment and Cash Management of New York State. She currently serves on the Executive Council. Suzi is a past President of AJC New York, as well as a past Vice President of the National Board of Governors. She is the immediate past chair of AJC's Investment Committee.
Suzi serves on the Board of Project Interchange and the Blaustein Institute for Human Rights. Suzi is a member of the Board of UJA-Federation of NY, where she serves on the Finance Committee as well as a number of other Committees. She serves on the Executive Committee of the Jewish Community Relations Council of NY. She also serves on the Board of Directors of Burnham Investment Trust, Research Corporation for Science Advancement, Coro New York Leadership.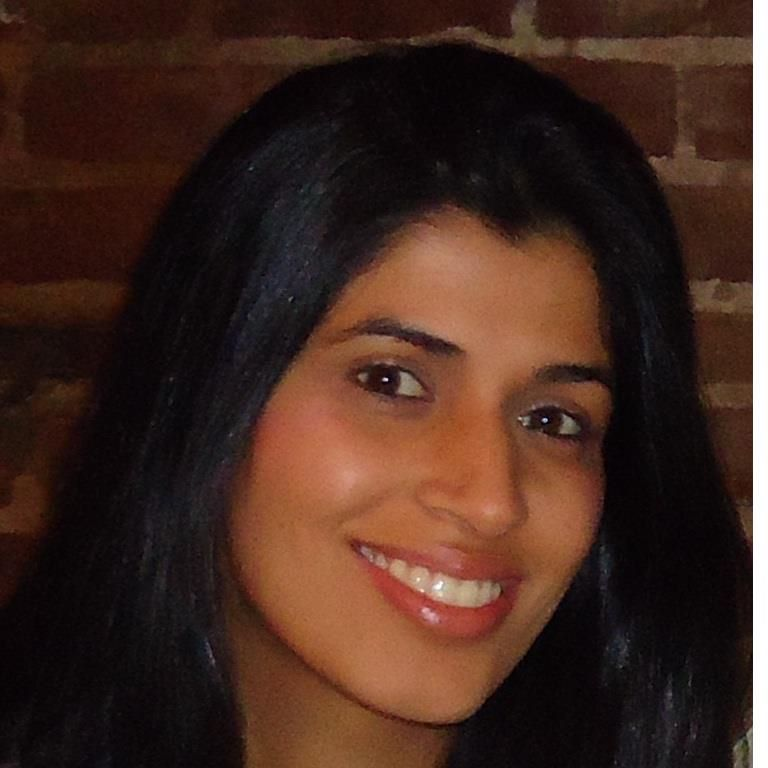 Uzma Kaleem
Uzma Kaleem is the Co-Founder of the Jewish Muslim Volunteer Alliance (JMVA). JMVA is a service-based organization that strives to utilize community service projects to promote dialogue between the Jewish and Muslim communities in the NYC area. Additionally, she is active with the Muslim Jewish Solidarity Committee (MJSC). Ms. Kaleem also served on the NY and the national board for the Council for the Advancement of Muslim Professionals (CAMP), whose mission is to facilitate and inspire the development of Muslim professionals to become exemplary leaders committed to advancement through action. Ms. Kaleem has worked in a variety of business development, sales, and marketing roles at startups such as MediaOne Partners, NewsCred, and Mimeo, as well as larger firms such as Neustar, The Walt Disney Company, and PricewaterhouseCoopers. She holds a bachelor's degree from George Mason University, where she majored in marketing and management information systems.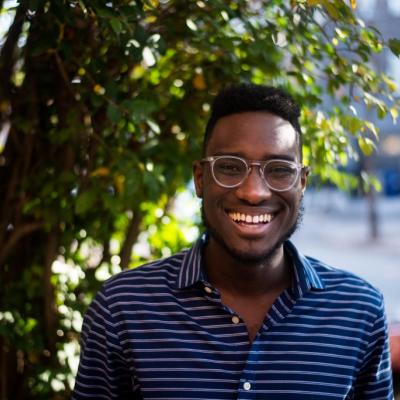 Yehuda Webster
Yehuda Webster is a director at the Bnai Mitzvah Campaign. Raised in a Christian household in Georgetown, Guyana, Webster was eight years old when he, along with his family, converted to Judaism upon moving to New Jersey. As a Jew of color, he creates workshops and engages in speaking engagements across the country in order to motivate the larger Jewish community to engage in issues of racial justice and inclusion. Yehudah is in the process of establishing a national support network for Jews of color to foster a sense of inclusion within the larger Jewish community and to provide an outlet for Jews of colors to express their concerns in a safe space.