Louisville
Leadership and Council Members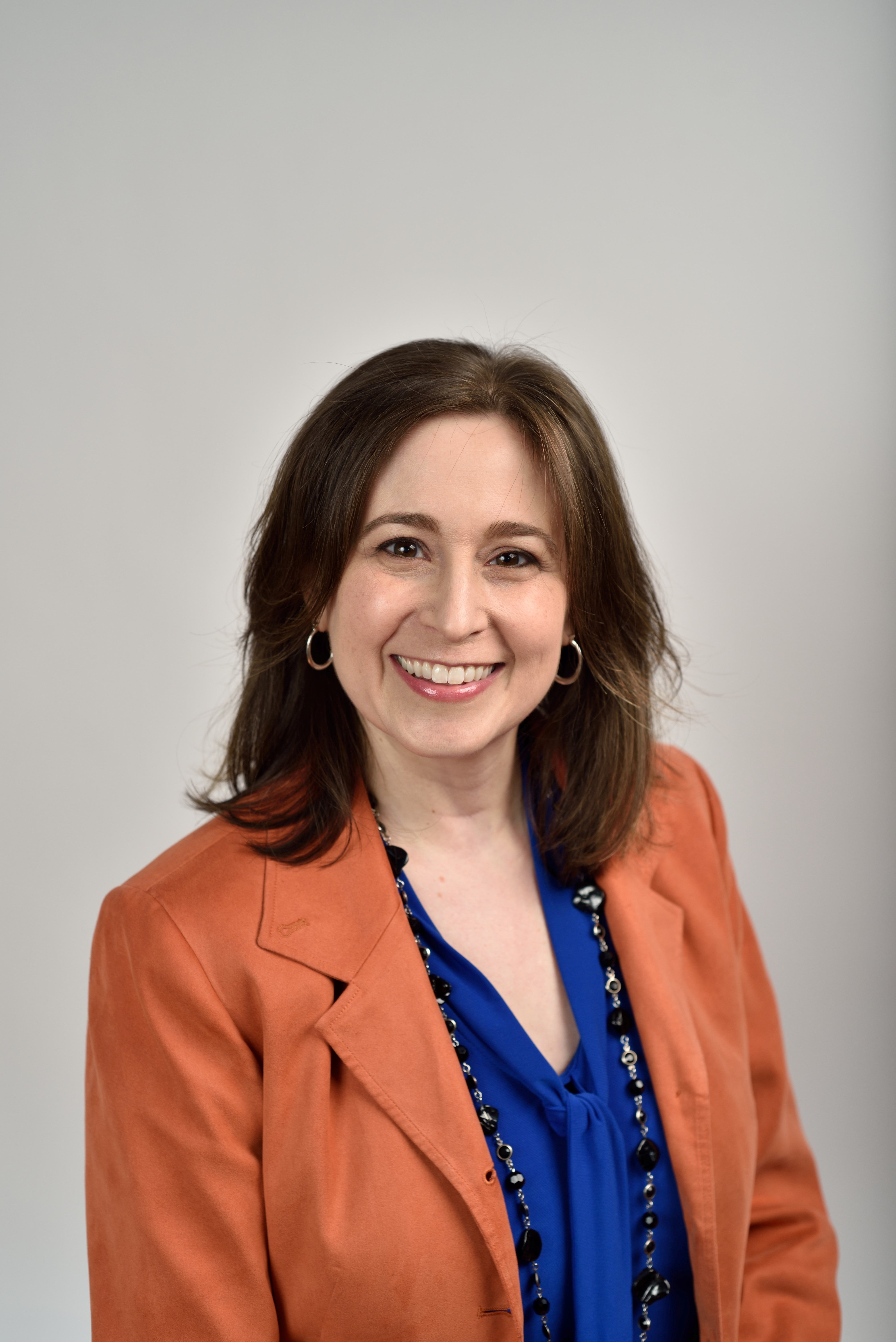 Aly Goldberg
Aly Goldberg is a social entrepreneur and CEO who founded Iristify in 2018. Iristify clients range from a startup that is creating devices that improve accessibility, to a nonprofit that improves the self confidence of young girls. Iristify supports individuals and businesses that are doing good in the world, so they can be more efficient and effective allowing them to achieve more.
Early in her career, Goldberg served as a marketing manager for Cap Gemini America's U.S. offices and later at Deutsche Bank where she managed projects across the U.S. and Europe. Later in her career, she served as the Chief of Staff for the tech firm, Interapt, where she supported the operations of the organization and helped to obtain media coverage for the company in over 50 publications and media outlets including the New York Times, the Wall Street Journal, and The Daily Show.
Goldberg was awarded both local and national awards for her volunteer work with the National Council of Jewish Women, Jewish Family and Career Services, and Project Warm. Aly is a member of the Muslim Jewish Advocacy Council and Shalom Salaam. She is on the board of The Publishers, a support organization for a high school journalism magnet. And, she serves on LHOME's Community Advisory Committee.
Goldberg earned a BA in Journalism from The Ohio State University with an emphasis in International Public Relations and Minor in Japanese. Goldberg lives in Louisville, KY with her husband, Dr. Jeffrey M. Goldberg, and their daughter, Sophia. Her favorite quote is by Dr. Seuss, "Unless someone like you cares a whole awful lot, nothing is going to get better. It's not."
Dr. Azra Terzich
Read Bio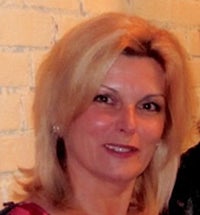 Dr. Azra Terzich
Dr. Azra Terzich teaches English as a Second Language to K-12 JCPS students and graduate courses at IUS in the ESL licensure preparation program. She was born and raised in Bosnia & Herzegovina where she received her education in the legal field and practiced business law. After moving to the USA she started a career in teaching and eventually earned her doctorate in Leadership in Education from Spalding University. After receiving a federal grant, she coordinated Project REALM (Reading English And Learning Mathematics), expanding the ESL program at JCPS to four additional schools. With her twenty-three-year experience as an administrator and educator, Dr. Terzich is confident that her knowledge and skill will benefit others if shared; therefore, she presents at local, regional, national, and international conferences. Dr. Terzich contributes to Bosnian Herzegovinian American Academy of Arts and Sciences, BHAAAS (http://bhaaas.org/), presently as an active member and previously as a president, executive board member, and as newsletter contributor. She also contributes to World Affairs Council of Kentucky and Southern Indiana (https://www.worldkentucky.org/) as a board member and development committee member. When she is not working, she is either hiking or swimming laps. In addition to her excellent knowledge of Bosnian and American education, gained by personal experiences, Dr. Terzich broadened her expertise in the field by observing Japanese and German educational systems as a Fulbright award recipient. She currently resides in Crestwood, Kentucky. She can be contacted at:
Becky Ruby Swansburg
Read Bio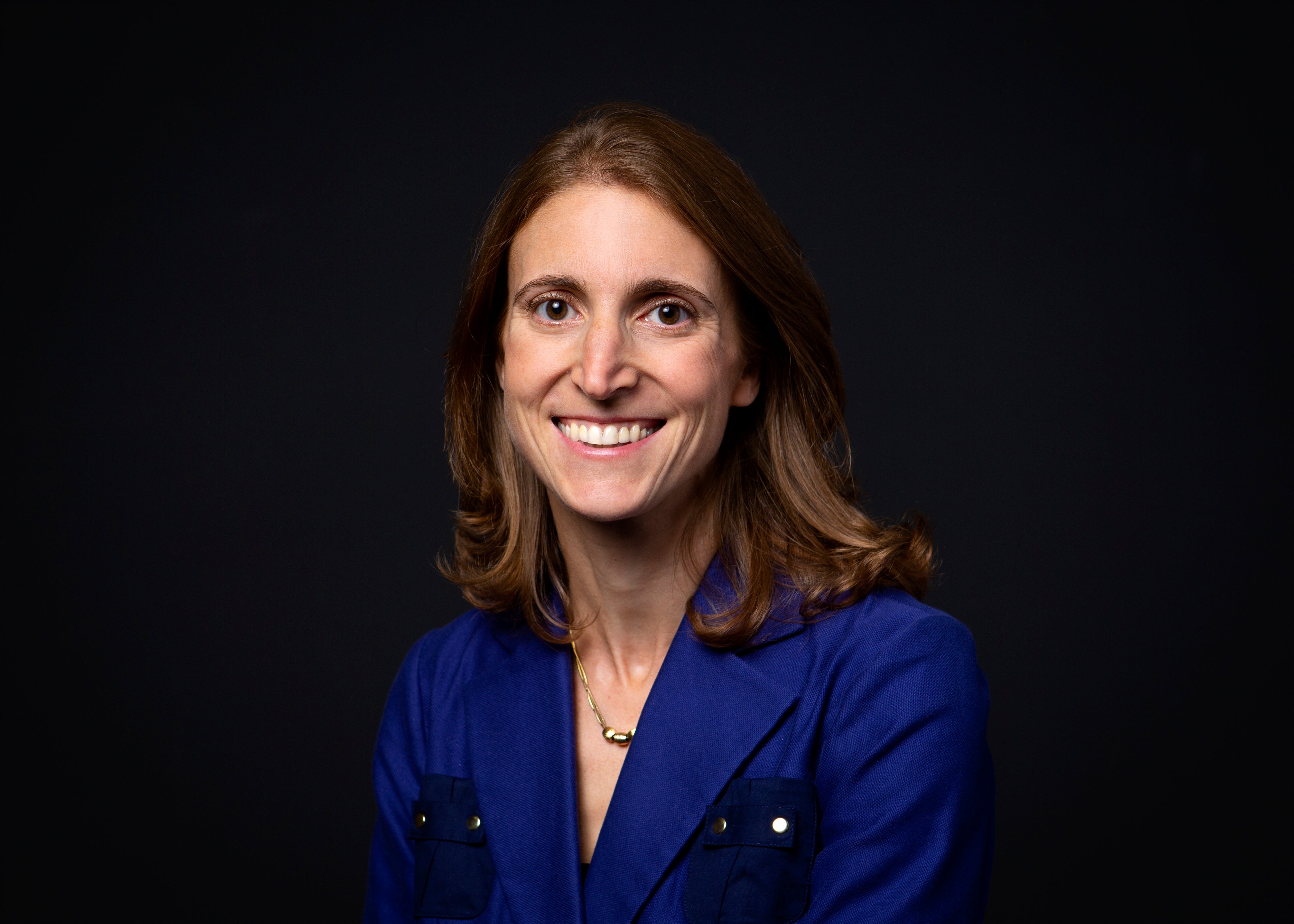 Becky Ruby Swansburg
Becky Ruby Swansburg is Partner and Chief Marketing Officer at Stonewood Financial. An author and nationally-recognized public speaker, Becky co-developed The New Holistic advising approach and co-authored The No-Compromise Retirement Plan book.
Prior to joining Stonewood, Becky headed communications for economic development organizations, U.S. Congressmen and government agencies, and has worked in the White House Press Office in Washington, D.C.
Becky holds a B.S. in Political Science from Middlebury College and an M.S. in Public Relations from Boston University. An active community member, she serves on the Board of Directors for the Jewish Community of Louisville and Louisville Classical Academy. Becky has prior board service for the National Association of Women Business Owners (NAWBO) Louisville and the Kentucky Chamber of Commerce Executives.
Becky was named to Business First's prestigious 'Forty Under 40' list of community leaders, and is a Bingham Fellow through the Leadership Louisville Center.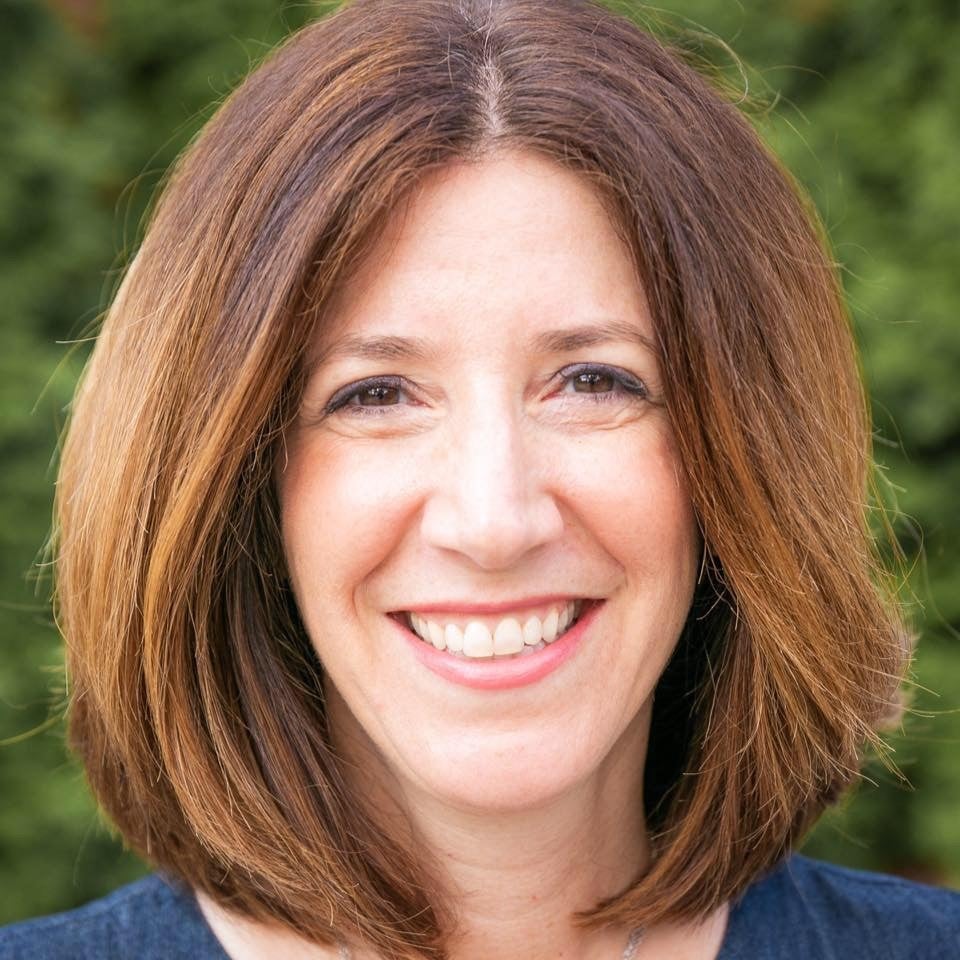 Beth Salamon
Beth Salamon is the current committee chair for the Jewish Community Relations Council of Louisville, KY. Additionally, she is the State Policy Advocate for the National Council of Jewish Women, Louisville Section. Prior to moving to Kentucky, she was an attorney at the Legislative Council of California. Beth also serves on the Board of Trustees and is the Parents Association President at the Louisville Collegiate School. She is a graduate of the University of Maryland and Temple University School of Law.

Haleh Karimi
Haleh was born in Tehran and left Iran at the age of 14 to attend school in the United States and later in Switzerland. Having lived in a land of turmoil (Iran), and one of peace (Switzerland), as well as one of change (United States), her passion in life has become to raise awareness of global issues about peace and justice through education and dialogue.
Haleh is a proven transformative leader with more than 18 years of experience in building strong teams to achieve organizational effectiveness in diverse industries. Haleh started her career as an IT developer and later as a business executive in Fortune 500 companies such as Coca-Cola Enterprises and Colgate-Palmolive, used her analytical and leadership skills to produce innovative corporate outcomes for various ERP modules. As the CEO of Surgical Serenity Solutions, she used her entrepreneurial and management skills to deliver successful business results. As an educator at Sullivan University, where her passion resides, she is used her strategic planning in academia to teach, lead teams, programs, and department. And finally, as a peacemaker and an Executive Director, she has led Interfaith Paths to Peace, a grassroots non-profit organization that, in 2017, was awarded the Art of Inclusion from the Center for Non-Profit Excellence - a year that our nation witnessed one of the highest levels of polarization. Currently, she is back to her passion, teaching at the University of Louisville, making a difference with future business and IT students.
Haleh received her B.S. in Computer Information Systems with a minor in Management from Central Missouri State University, an Executive MBA from Bellarmine University, and is currently pursuing her Ph.D. in Strategic Management with a focus on Information Technology at Sullivan University. She is the Co-Chair of the University of Louisville Computer Science and Engineering Advisory Board, former Chair of Network of Entrepreneurial Women, former Chair of World Affairs Council of Kentucky and Southern Indiana, and Advisory Committee board member at the Louisville Seminary Counseling Center. She is currently serving as a member of Compassionate Louisville, Muslim Americans for Compassion, and the Muslim Jewish Advisory Council. She has been living in the United States for 37 years and 26 in Louisville.
Jasmina Smailhodzic
Read Bio
Jasmina Smailhodzic
My name is Jasmina Smailhodzic and I am Treasury Management Officer at Republic Bank. I am originally from Bosnia and Hercegovina and have moved to US in 1992, due to the civil way in my homeland. I have Bachelor of Science in Business Administration from Berea College and MBA from University of Louisville. I started my career with Bank of Louisville in 2000 and since then worked in BB&T, National City, PNC and Republic Bank. Most of my banking years I have been in Business and Commercial Banking working with various businesses and non profit organizations in the city.
Ozair Shariff
Ozair Shariff is an Associate in the firm's Louisville office where he is a member of the Health Care Service Group. Ozair's practice is devoted to a wide range of issues affecting health care providers and business owners. He focuses on regulatory, compliance, privacy and data security, physician contracting, antitrust, and general transactional and corporate matters. He has appeared on behalf of health care clients in numerous administrative and court proceedings. In addition to assisting health care entities, Ozair is experienced in providing practical advice and counsel to small business owners and entrepreneurs on a wide range of business matters. Ozair was named to Lawyers of Color magazine's Hot List 2014, Louisville Business First's "20 People to Know in Health Care" list in 2015 and "Forty Under 40" in 2016, was recognized as a New Voice in Philanthropy by The Voice-Tribune in 2017 and as Kentucky Super Lawyers® Rising Star in 2020.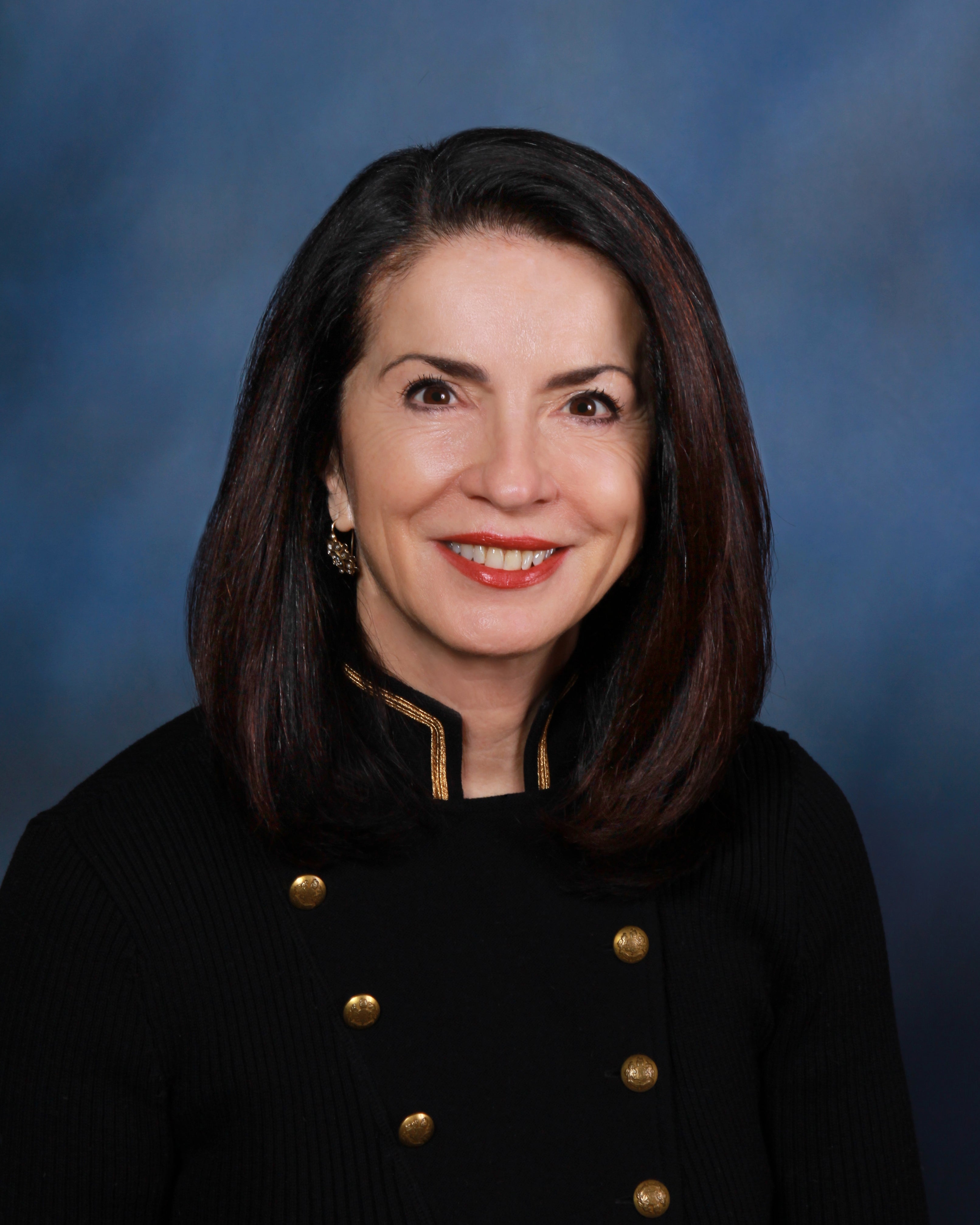 Djenita Pasic
Djenita Pasic is a multicultural, multilingual attorney residing in Louisville. For a number of years Djenita had practiced with a large regional law firm and then has established a full-service law office. Aside from her legal practice, Djenita is an educator – for 15 years she taught international business law at Bordeaux Business School in France.
Djenita is a Bosnian-American who moved to Louisville permanently in 1992 due to the war in her home country.  Before settling in Louisville, Djenita and her family lived in Africa and Europe, which gave her varied perspectives on life and human relations in different environments. Her unique background, experiences and versatile education resulted in her becoming a humanist, an activist and an outspoken civil libertarian. She is a member of many local, national and international non-profit organizations, including the ACLU, Planned Parenthood, Kentucky Refugee Ministries, Bosnian-Herzegovinian Academy of Arts and Sciences and others.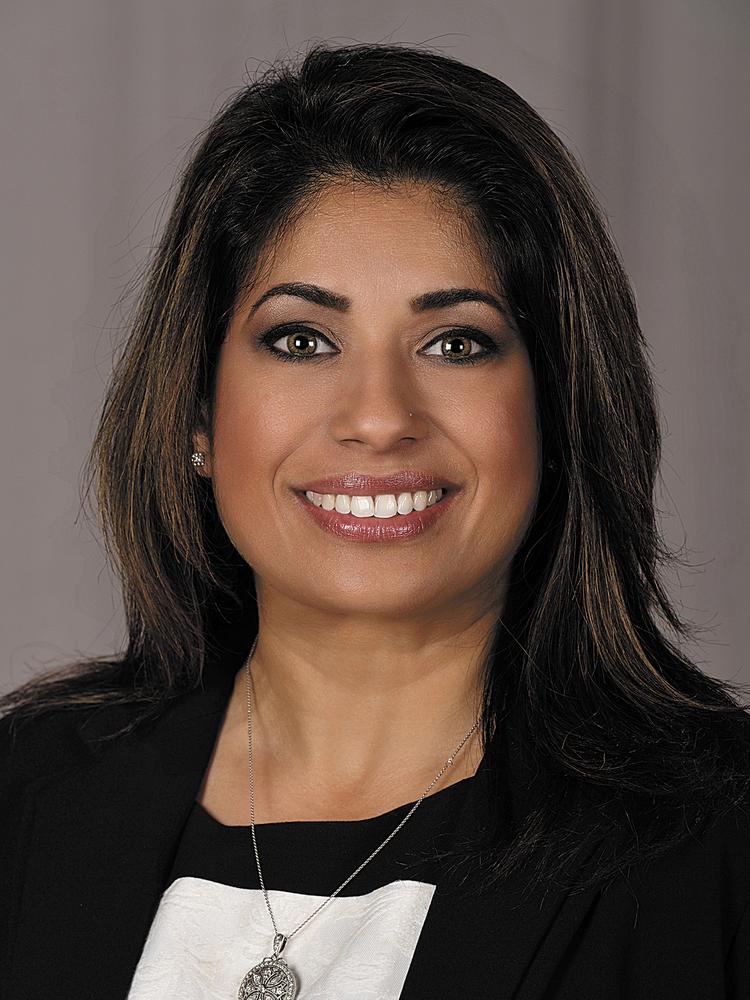 Sabeen Nasim
Sabeen Nasim joins the Office for Globalization as an experienced leader and public servant with over 15 years working in various roles related to community development. For Sabeen, joining the Office for Globalization has been a dream come true where she can focus on her passion for cultivating economic, educational and cultural opportunities that foster meaningful connections among diverse community members and promote a welcoming agenda for all within the city of Louisville. Prior to her role with the Office of Globalization, she served as the UPS Air Region Public Affairs & Community Relations Supervisor, the primary field representative and liaison for the UPS Foundation. In this position, she was responsible for overseeing the local grant program, and helped drive a culture that supported giving back to communities through strategic philanthropy, community partnerships with local nonprofits, skills-based and in-house volunteerism, Board engagement, and public policy in the community.
Prior to UPS, she worked at Berea College in Eastern Kentucky as an Associate Executive Director-Chief Academic Officer promoting the vision of Partners for Education as a member of their Senior Leadership Team. Prior to that, she held a variety of positions within the Jefferson County Public
School system ranging from middle school science teacher, Assistant Principal and Project Manager; orchestrating the work of all accountable grant components and sub-committees, research and planning, community development and organizational leadership.
As a Pakistani-born immigrant raised in Southern California, Sabeen overcame obstacles throughout her life of acclimating to a new country while balancing two different cultures at the same time. With life lessons as her foundation, she has pledged to pay it forward by encouraging all people to succeed. Sabeen believes in empowering people to be part of the solution to challenges, teaching them to be intentional in focusing their energy in a positive direction, ensuring they are not only making sensible choices for themselves, but are also thriving as trailblazers within their community. It is with this enthusiasm that led to her being recognized as Louisville's Business First Top 20 People to Know in Education and the Workforce.
Sabeen holds a Bachelor of Arts degree in Liberal Studies from California State University of Long Beach. She holds a Master of Education, Leadership and Administration degree from the University of Louisville.
Sabeen recently graduated as a member of the 2019 Class of Bingham Fellows working to explore ways the community can positively impact student achievement and seek solutions to current barriers to success. Her dedication to the community and involvement with various boards include:
TreesLouisville, the World Affairs Council and Fund for the Arts. Beyond her professional interests, she enjoys travel, playing board games with her fiancé, cooking international cuisine, and spending quality time with her teenage son.
Waqar Saleem MD, CMD, FAAFP
Read Bio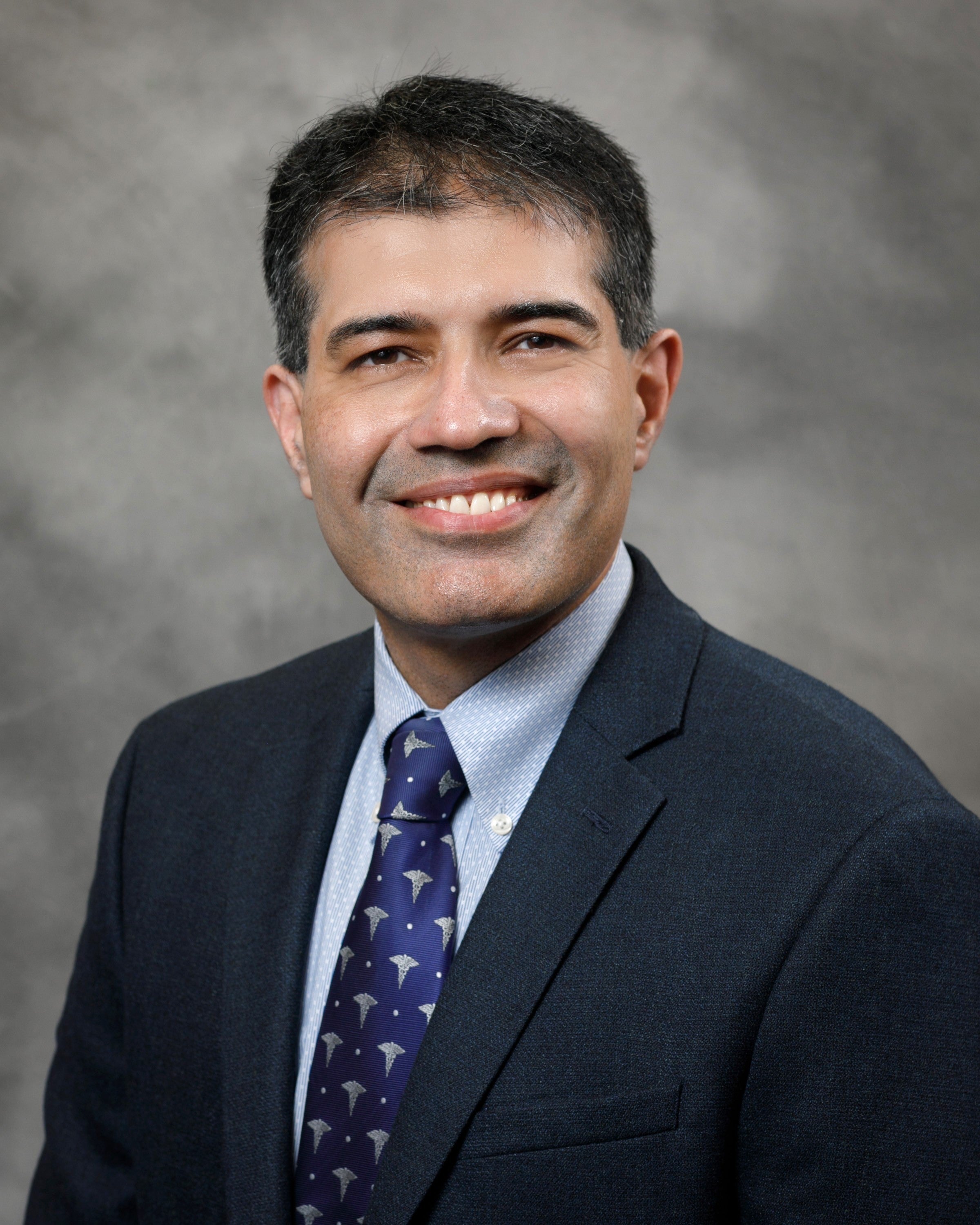 Waqar Saleem MD, CMD, FAAFP
Waqar Saleem MD, CMD, FAAFP is a board certified in Family Medicine, Hospice and Palliative Care and Addiction Medicine. He serves as an Assistant Clinical Professor at University of Louisville and Clinical Faculty, AHEC program at University of Kentucky. He currently serves as Vice President of Muslim Americans for Compassion with goal of positive interfaith interactions and Doctors for Healthy Communities striving to improve population health.
Dr. Saleem is a Fellow of the American Academy of Family Physicians and Certified Medical
Director with AMDA - The Society of Post-Acute and Long-Term Care Medicine. He currently serves as Medical Director in several regional long-term care facilities and provides ambulatory care in a family medicine setting. He served on Kentucky Board of Medical Licensure for four year.
Dr. Saleem graduated from King Edward Medical College, Lahore, Pakistan in 1995. He completed a residency in Family Medicine at University of Louisville in 2000.