South Florida
Since its founding in 2017, MJAC South Florida has worked to build connections among leaders in the Muslim and Jewish communities in order to stand in solidarity with each other and stem the rise in hate crimes in the United States. We are working on these issues though legislative advocacy, working with law enforcement, and strengthening community relations. We have met with local and state law enforcement and city officials to discuss ways to work collaboratively in facing these issues. We have organized community events around Jewish and Muslim holidays to build mutual respect and connection. Our leadership has spoken out publicly, and have been quoted, in local media and social media outlets about the work of MJAC.
Leadership and Council Members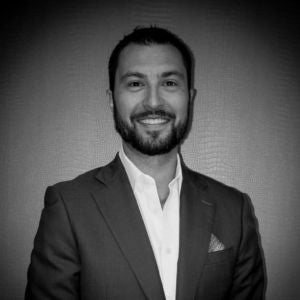 Adam Yormack
Adam focuses on corporate, commercial litigation, franchise and real estate law. He graduated from University of Colorado at Boulder and then St. Thomas School of Law. Prior to attending law school, Adam worked at Oppenheimer Funds and co-founded Bella AG (formerly Bella Health Systems "BHS"), which provided cutting edge technology solutions to the antiquated industry of dairy production. After selling his stake in BHS he began to purchase and rehab properties. During law school, Adam was editor of the International Human Rights Law Review, President of the Business Law Society, Student Organization of the Year under his tenure, a member of the Moot Court Honor Society, Vice President and coach of the International Mock Trial team (where they advanced the furthest in school history) and member of Phi Delta Phi Honors Fraternity. Today Adam is the Global Access Steering Committee chair for the American Jewish Committee and founding member of the Muslim Jewish Advisory Council of South Florida, a member of the Miami-Dade Bar Association and the Business and Litigation sections of the Florida Bar.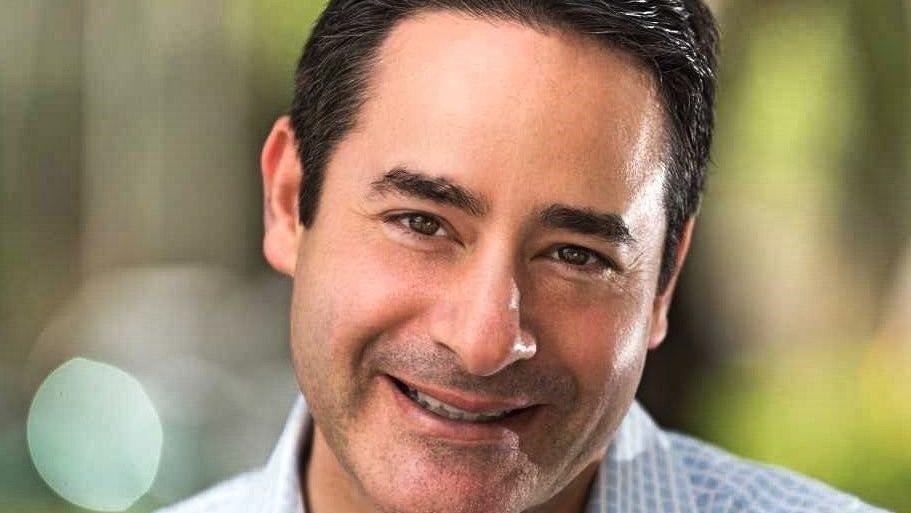 Brian Siegal
In 2015, Brian was selected to participate in the the "Programme d'Invitation des Personnalités d'Avenir" (PIPA) organized by the French Ministry of Foreign affairs. This prestigious one-week program in France includes diverse meetings, field visits both in Paris and province as well as cultural activities. In 2014, Brian was selected as a participant to visit EU institutions in 2014 through the European Union Visitors Program which invites young, promising leaders from countries outside the European Union to visit Europe to gain a first-hand appreciation of the EU. In 2010, Brian was selected by the Foreign Ministry of the Federal Republic of Germany for an official visit to Berlin and Frankfurt to learn about Jewish life in Germany.
Brian was selected as a Marshall Memorial Fellow in 2018 by the German Marshall Fund. Founded in 1982, the Marshall Memorial Fellowship (MMF) is the flagship program of the German Marshall Fund of the United States (GMF). It provides an intensive learning and networking experience that aims to advance understanding and collaboration between Europe and the United States and to initiate transformative solutions. Selected fellows share proven leadership capacity, a commitment to diversity, and a readiness to lead change in their own communities.
Brian has also led 8 seminars to Israel for Project Interchange, an educational institute of AJC, brings opinion leaders and policy makers to Israel for a week of intensive travel and learning. Participants experience Israeli society, connect with their Israeli counterparts and learn about Israel's extensive contributions in their fields.
Born and raised in Birmingham, Alabama, Brian is married to Rabbi Judith Siegal of Temple Judea in Coral Gables and they have two sons and a daughter.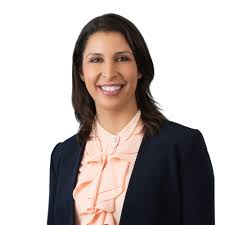 Dana Chaaban
Dana Chaaban focuses her practice on construction litigation. She represents developers, contractors, material suppliers, design professionals, and carriers in disputes involving construction defect claims, delay claims, construction lien and insurance issues, and contracts. Dana also has experience in commercial and insurance litigation.
While in law school, Dana served as a judicial extern to former Chief Justice R. Fred Lewis of the Florida Supreme Court and to the Honorable Barbara Lagoa, then a judge on Florida's Third District Court of Appeal and now a Florida Supreme Court justice.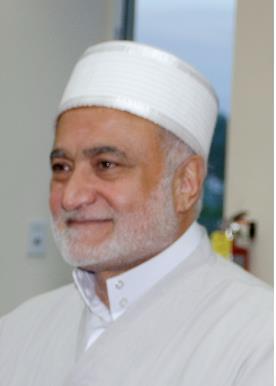 Imam Samra
Dr. Abdul Hamid Samra is the Imam and Director of Religious Services at Islamic Center of Greater Miami (ICGM) in Miami Gardens, Florida. He is also an Adjunct Professor of Electrical & Computer Engineering at the University of Miami.
In July of 2012, Dr. Samra returned to join Muslim Communities Association of South Florida (MCA) as a principal resident scholar, a position he previously held between 2000 and 2006. Dr. Samra is married and a father of four.
Dr. Samra received his Islamic education and memorized the Glorious Quran at the age of 16 in Damascus, Syria. He received his PhD in Electrical Engineering from Wichita State University in 1991 and has taught at a number of national and international universities.
Dr. Samra enjoys working with people. He strongly believes that we should not only be religiously knowledgeable but also pursue professional education in business, science and technology. He regularly participates in multi-faith forums, not just to raise awareness about Islam to other faiths, but also to build bridges among the clergies and social organizations in the community.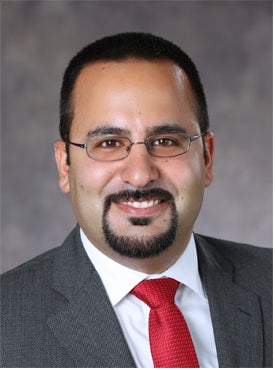 Jay Shehadeh
Jalal "Jay" Shehadeh, Senior Vice-President, General Counsel at U.S. Century Bank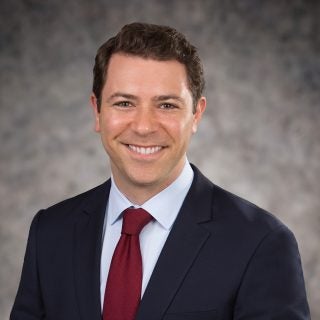 Jeff Goldberg
Jeffrey B. Goldberg is an associate in the Miami office of Hughes Hubbard & Reed. His practice focuses on complex civil litigation and white-collar criminal litigation and investigations.
Jeff maintains an active pro bono practice. He obtained a victory at summary judgment that created law in Florida and ensured his client could remain in his home. Jeff is fighting for the rights of a local resident impacted by Hurricane Irma, and worked on behalf of Holocaust survivors.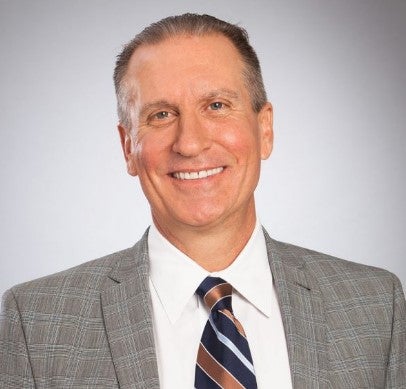 Lance Harke
Lance A. Harke is the founding partner of AV-Preeminent rated Harke Law LLP, a litigation boutique, and dedicates his practice to class action and consumer protection litigation. Mr. Harke has served on a variety of multi-district litigations representing plaintiffs in mass tort and class action litigation.  Mr. Harke has a strong presence in the local community. He co-founded and helps organize the Class Action & Complex Litigation Forum held annually at his alma mater, the University of Miami School of Law, and is the past President of Temple Israel of Greater Miami. In the past, he has also served as President of Legal Services of Greater Miami and President for the Greater Miami Shores Chamber of Commerce. He is a past recipient of the Citizen of the Year award in Miami Shores, and is President of the Miami Shores Bar Association.
Mr. Harke received his Bachelor of Arts degree in philosophy, with honors, from the University of Florida in 1987, and his Juris Doctor degree, magna cum laude, from the University of Miami School of Law in 1990. Mr. Harke served as Editor-in-Chief of the University of Miami Law Review. He was the recipient of the Soia Mentschikoff Award for Excellence in Scholarly Writing.
Saif Y. Ishoof
Saif Y. Ishoof, Esq. serves as Vice President for Engagement at Florida International University. Appointed in May 2015 by FIU President Mark B. Rosenberg, Saif leads a dynamic team in the Office of Engagement whose purpose is to tackle our community's most pressing needs and unlock awesome opportunities by building transformational partnerships that are fueled by the scholarship of FIU faculty and talents of FIU students.
Saif guides the university's participation with K-12 partnerships, economic development agencies, industry partners and social enterprises. He is also a Senior Fellow in the Steven J. Green School of International and Public Affairs where is working to accelerate a key group of priorities for founding Dean, John Stack. Previously, Saif served as founding Executive Director at City Year Miami, which provides 17-24 year olds an opportunity to serve one year in high-need schools as tutors, mentors and role models to address the opportunity gap. Under Saif's leadership, the organization more than doubled in size and scope with an expansion from 8 to 18 schools.
Saif's professional career includes being a startup technology entrepreneur and an executive in agricultural and engineering companies. Saif earned his bachelor's degree in Foreign Service from Georgetown University and his Juris Doctorate from the University of Miami School of Law.
Shabbir Motorwala
Read Bio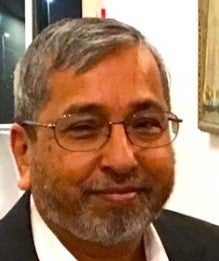 Shabbir Motorwala
Shabbir Motorwala is a founding member of Coalition of South Florida Muslim Organizations (COSMOS) as well as founding member and currently a pro-bono Administrator at UHI CommunityCare Clinic, a free medical clinic based in Miami Gardens, Florida.
Shabbir earned his MBA in health Care Administration from University of Miami and Bachelor in Pharmacy from Massachusetts College of Pharmacy in Boston. He also holds a Bachelor of Science in Chemistry from University of Bombay, India.
Shelley Nicely Groff
Read Bio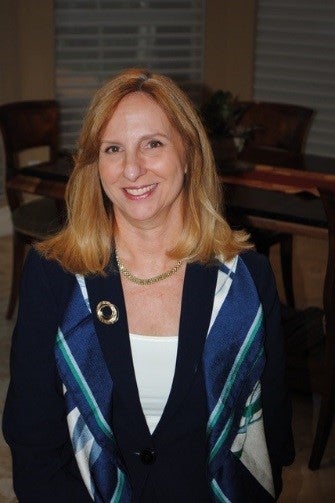 Shelley Nicely Groff
Shelley Niceley Groff is a full-time lay leader in the North American Jewish community.  She serves on the Oversight Committee and North American Board of the Union for Reform Judaism, for which she is the North American Camping and Youth chair.  She also serves on the board and executive Committee of Women of Reform Judaism, and on the Board of the Foundation for Jewish Camp.  Committed to advancing public policy priorities and advocacy on behalf of the Jewish community she is active on the Board of the Jewish Council for Public Affairs, serving on its Executive Committee, and for which she recently co-chaired its annual conference.  While completing her term as chair of the Jewish Community Relations Council of the Greater Miami Jewish Federation, Shelley co-founded a Miami chapter of the Sisterhood of Salaam Shalom.
Shelley received her Bachelor of Business Administration and Juris Doctor degrees from the University of Miami.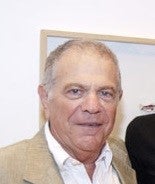 Stuart Merkin
Stewart Merkin practiced law since 1974 in Miami, Florida. He has served as a board member and chairman of the City of Miami Community Development Advisory Board, board member of Miami Capital Development, Inc., board member and vice-president of the South Florida Council - Boy Scouts of America, board member of the Academy of Finance - Miami-Dade County Public Schools and past president and  board member of the Greater Miami Hebrew Academy.
He currently serves as a board member of Locust Projects, a nonprofit, alternative art space in Miami, advisory board member and past chairman of the Network for Teaching Entrepreneurship – South Florida (NFTE) and board member and past president of the American Jewish Committee - South Florida.
Stewart received a BS degree from the Wharton School of the University of Pennsylvania and JD and MBA degrees from Cornell University.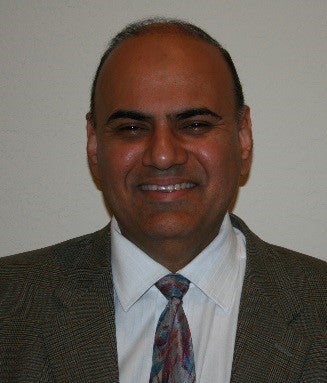 Suhail Nanji
Chief Technology Officer at Eyecast. Cyber security professional.