Dallas
Since its founding in 2018, Dallas-Fort Worth (DFW) MJAC has worked to stem the rise in hate crimes in the United States through legislative advocacy, working with law enforcement, and strengthening community relations. Recent actions by DFW MJAC include meetings with mayors of the state's larger cities to discuss strengthen hate crime reporting.
Leadership and Council Members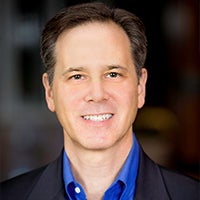 Alan Greenspan
Alan Greenspan serves as EVP and General Counsel of Southern Glazer's. Previously he served as EVP and General Counsel of Glazer's. Greenspan was formerly a partner in the Dallas office of Jackson Walker L.L.P., where he had practiced for over 20 years. He has served as outside counsel on various matters for Glazer's since 1999, and has advised the company on diverse legal issues ranging from acquisitions, to intellectual property, to litigation. He earned a B.A. with Honors from Amherst College and his J.D. from Vanderbilt University Law School where he was Order of the Coif and an Associate Editor of the Vanderbilt Law Review.
Almas Mucatwalla
Read Bio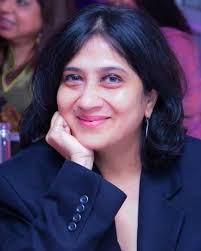 Almas Mucatwalla
Almas received her Bachelor's in Psychology from Bombay University in 1989 and her Master of Science degree in Child Development from Bombay University in 1991. She is a graduate of the Leadership Plano program and the Leadership Arts Program. Currently, she is a student of Dispute and Conflict Resolution certificate program at Southern Methodist University.
In her volunteer capacity, Almas is serving as the Workshop Director at Islamic Art Revival Series, and on the Board of Directors at Texas Muslim Women's Foundation. She is a chair of the interfaith council and a Board of Directors of The Thanks-Giving Foundation in Dallas. She was instrumental in the formation of Faith Forward Dallas at Thanks-Giving Square (FFD@TGS), a broad and diverse coalition of Dallas' faith leaders, dedicated to relationship building, community education, celebrating pluralism and providing support and solidarity. Because of her engagement in interfaith and justice work, she was invited to join the Union Development Corporation - Project Unity Board of Directors in 2017, to improve race relations across the city of Dallas.
She is an active member of the Ismaili Muslim Community and serves in many leadership roles in outreach and educational, cultural and arts sectors of the community. Almas is also serving as a board member at United Nations Association Dallas Chapter. She was recently appointed to the DFW Muslim Jewish Advisory Council (MJAC) to strengthen relationships between peoples with diverse perspectives. Additionally, she volunteers as the advisor to the Religion, Interfaith, and Spirituality segment of Compassionate DFW.
She has two decades of experience in teacher training, curriculum development and human resource management. Her passion is to study international relations and public policy and serve in the development sector in countries such as Syria and Tajikistan.
Almas is a proud mother of two boys, Naeem and Nabeel, ages 25 and 22 respectively. She and her husband have lived in Plano for twenty years.
Almas believes that worshiping God and serving humanity are the only two purposes of life.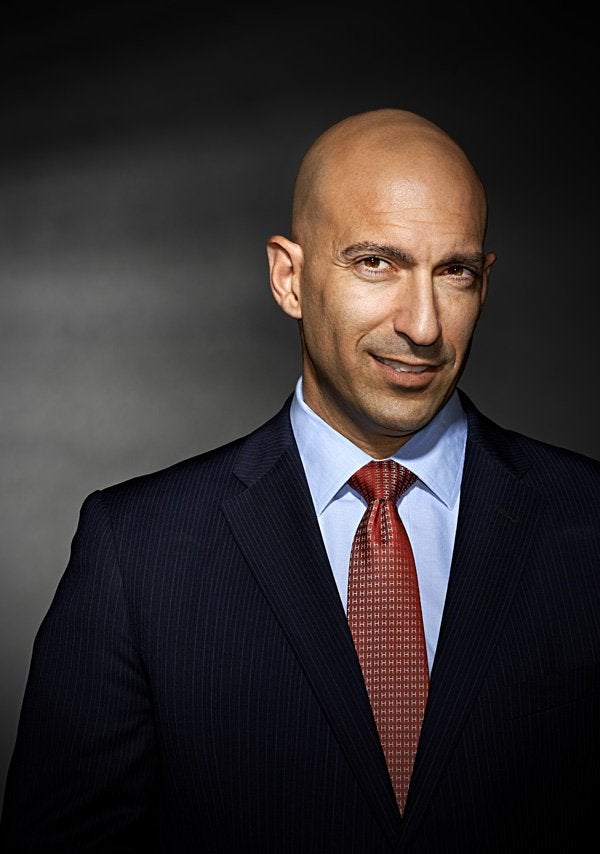 Amir Omar
Amir Omar served two terms on the Richardson City Council, from 2009-2013.  In doing so, he became the first Muslim to serve in elected office in North Texas.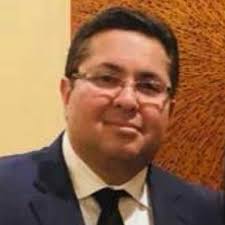 Asad Rahman
Asad Rahman is a Corporate Attorney for the Michaels Companies. Previously, he has worked as a Procurement Advisor for Boeing and as an independent contractor for  multiple international firms where he worked on IP litigation and other products liability class action lawsuits. He also acts as General Counsel for several Muslim nonprofits and serves as President of the Dallas Fort Worth Muslim Bar Association. He previously served multiple terms as President of the SMU Muslim Students' Association. He lives in Frisco, Texas with his wife, Kiran, and children, Aziz and Sarah.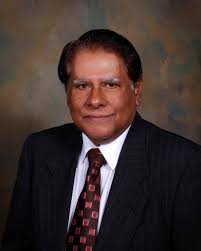 Basheer Ahmed
Dr. Basheer Ahmed is the founder-chairman emeritus of Muslim Community Center for Human Services, North Texas. The center provides Charitable Medical and social services to indigent residents of Dallas-Fort Worth area. He is the founder -president of institute of Medieval and post medieval studies which disseminate the information about Muslim contributions to the world civilization. He was born in India, obtained M.D. from Dow Medical College, Pakistan. He is a fellow of Royal College of Physicians, Canada and a distinguished life fellow of the American Psychiatric Association. He held faculty position at Albert Einstein College of Medicine, New York and was a Professor of Psychiatry at Southwestern Medical School, Dallas, Texas. He has been a member of multiple interfaith organizations and served on board of Multi-cultural Alliance. He has been recognized for his philanthropic and community work for many years. He has written and edited four books.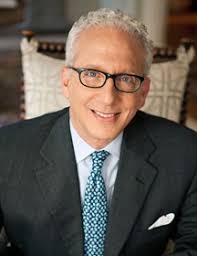 Brian Lidji
Brian has extensive experience in mergers and acquisitions, corporate governance, securities law, business law, contract negotiations and a wide variety of other business transactions. He has earned significant praise from his peers and the press for his ability to find insightful, practical solutions for his loyal and prestigious business clients. In addition to being repeatedly selected to D Magazine Best Lawyers in Dallas for his work in corporate mergers and acquisitions, he also has been repeatedly named to Texas Super Lawyers by Thomson Reuters Legal and Texas Monthly. He has served as a Director of the Jewish Federation of Greater Dallas and the Texas Business Law Foundation and has been on the Executive Committee of the SMU Dedman School of Law since 1995. In 2012, Brian was awarded the Larry Schoenbrun Jurisprudence Award by the Anti-Defamation League.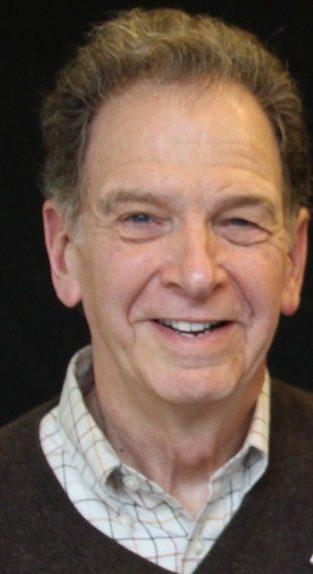 David Lynn
David Lynn was a Marketing and Sales executive, who retired in 2010 after more than 35 years of domestic and international experience for global leaders in telecommunications, office automation and information technology. His leadership positions at AT&T, Cingular Wireless, Nortel Networks and Xerox Corporation included strategic marketing, as well as product, distributor, and sales management. For ten years he was an independent Sales and Marketing Consultant and Executive Coach in the telecom industry.
David earned his MBA from Xavier University, in Cincinnati and his B.A. from Indiana University in Political Science.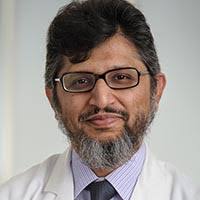 Amer Shakil
Amer Shakil, M.D., is a Professor in the Department of Family and Community Medicine at UT Southwestern Medical Center.
Dr. Shakil earned his medical degree at Punjab University in Pakistan. He completed a residency in family medicine and received advanced training through a research and faculty development fellowship at the University of Illinois at Chicago. He also holds a Master of Business Administration in Healthcare Organization Leadership from the University of Texas at Dallas.
Certified by the American Board of Family Medicine, he joined the UT Southwestern faculty in 1998.
Dr. Shakil served as interim Chair of the Department of Family Medicine, where he was responsible for the department's educational and clinical missions. He is Treasurer of the Texas Academy of Family Physicians and serves on its board of directors as well as on various commissions and committees. He also is co-founder of the Dallas Muslim Medical Alliance and a member of several other professional organizations, including the American Academy of Family Physicians, the Society of Teachers of Family Medicine, and the Dallas County Medical Society.
Dr. Shakil has established many free clinics in the Dallas–Fort Worth area and has received multiple awards for his efforts, including the 2018 Community Services Recognition Award from the Muslim Community Center for Human Services.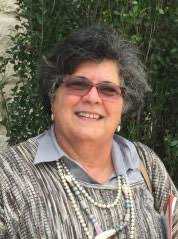 Hind Jarrah
Hind Jarrah is co-founder and former President of the Texas Muslim Women's Foundation (TMWF), a non-profit, educational, philanthropic, outreach and social service organization dedicated to empowering Muslim women and their families. The organization was established in order to end the widespread prevailing misconceptions about Islam and Muslim women. Dr. Jarrah has been engaged in the promotion of understanding and respect for multicultural diversity since 1982, when she co-founded the Arabic Heritage Society, a non-profit, educational organization. After September 11, the widespread misconceptions about Islam and Muslims resulted in her becoming a frequent guest speaker on topics, such as the fundamentals of Islam, the peoples and cultures of the Muslim world, women in Islam, and Muslim/non-Muslim relations.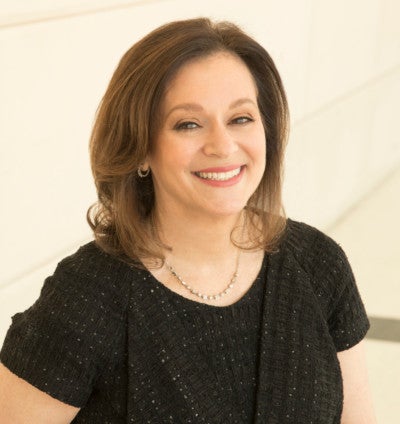 Ellen Presby
Ellen heard the call of advocacy early in her life, and she has taken every step consistent with that calling. She obtained her law degree from SMU School of Law and almost immediately started giving back to the institution and rising lawyers by teaching trial advocacy there for years. Since 2015, she has been part of the SMU Law School faculty as an adjunct professor, teaching Product Liability Law to second and third year students.
Ellen's desire to protect victims from continued harm continues to grow. Early in her career, she began trying significant lawsuits to victory, sealing her love for the courtroom and determination to right the wrongs done to her clients. She has been involved in some of the largest pharmaceutical lawsuits in the nation, trying cases for victims coast to coast.
Gamel Abdel-Hafiz
Read Bio
Gamel Abdel-Hafiz
Born in Cairo, Egypt, Gamal Abdel-Hafiz immigrated to the United States in 1984, becoming a citizen in 1990.  A retired agent of the FBI, Abdel-Hafiz was the very first Muslim agent of the bureau.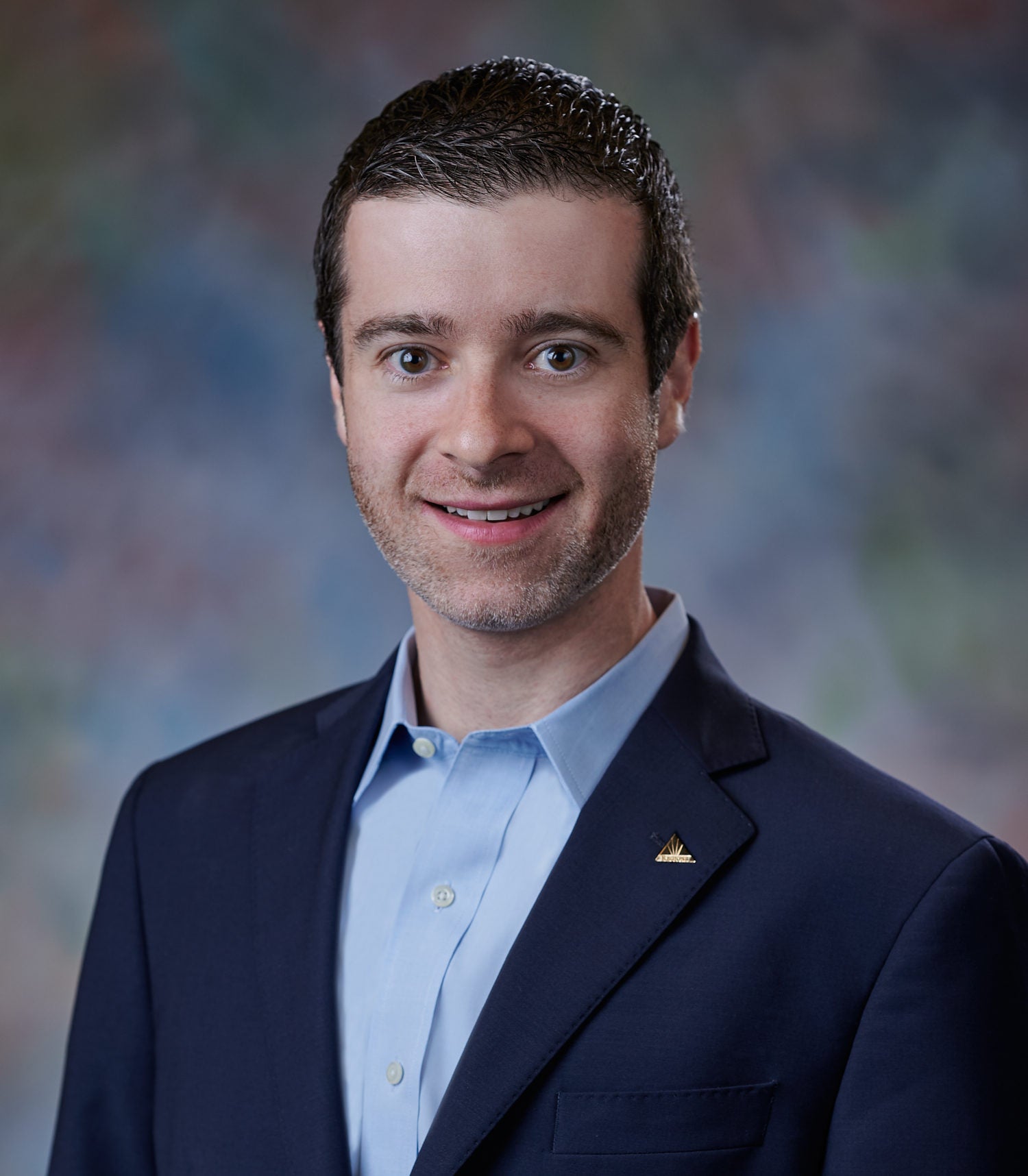 Gregory Garbuz
Gregory Garbuz has been a corporate banking professional in Dallas, TX for the past ten years.  Currently with Regions Business Capital, Gregory manages a portfolio of asset-based and leveraged cash flow credit facilities for middle market borrowers in a variety of industries.
Originally from Moscow, Russia, Gregory moved with his family to North Texas at age five and has lived in the area for the majority of the past 28 years.  He graduated from Southern Methodist University with a Bachelor's Degree in Finance and has previously been involved in local politics.  Today, Gregory is most passionate about international relations as well as fiscal and economic policy.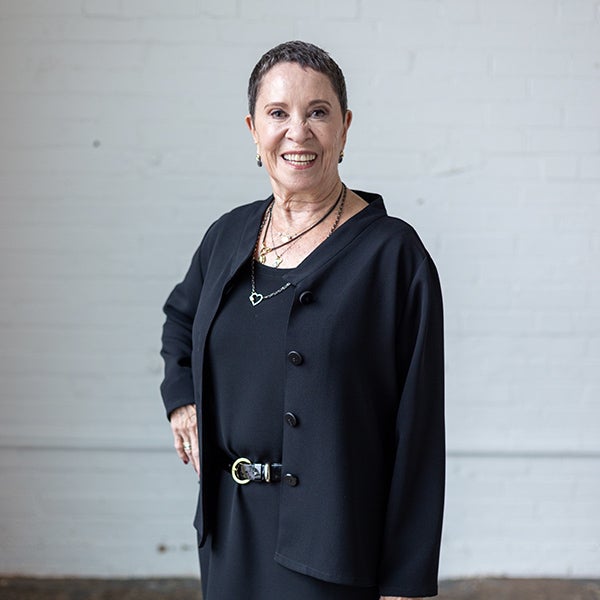 Harriet Whiting
Harriet Whiting has served as Executive Vice President with ID360 for over two decades and is passionate about helping people reach their highest potential. Harriet has extensive experience in medical administration and global consulting.
Harriet has developed a clientele of top-level executives from her management mentoring and coaching acumen. This has paved the way for lasting client relationships which include: American Airlines, Mary Kay Cosmetics, Texas Utilities, Capgemini, Oncor, Federal Reserve Bank, Cerner Corporation, World Bank, Albertsons and Texas Instruments.
Harriet is currently co-authoring her first book, specializing in business "tools" to teach the "how" of accomplishing specific competency levels, effective communication, and success when working with teams.
She is also a certified facilitator with the Institute of Cultural Affairs, USA.
Imam Shpendim Nadzaku
Read Bio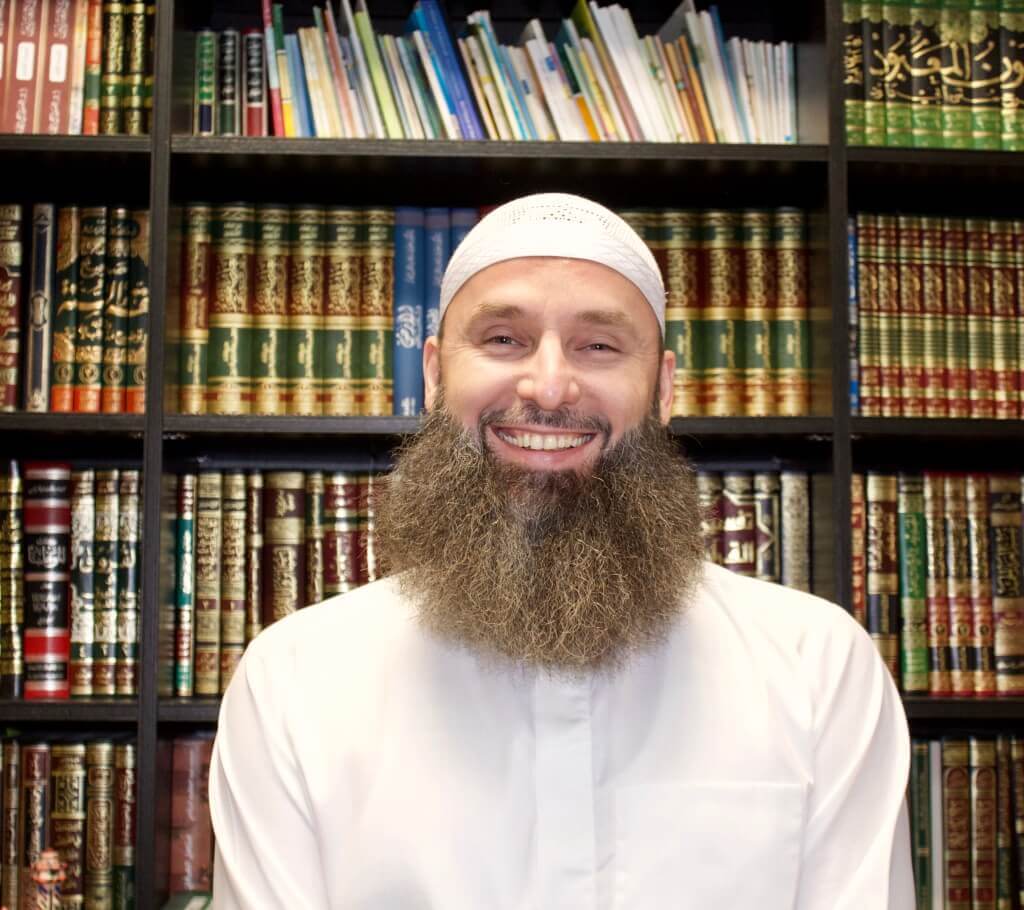 Imam Shpendim Nadzaku
Born in 1973 to Albanian parents in the beautiful city of Ohrid Macedonia, his parents immigrated to America when he was just a year old. He was raised in New Jersey and attended to the University of Madina where he graduated from the College of Shariah in 2001. He currently serves as the Resident Scholar and Imam at the Islamic Association of North Texas in Richardson, Texas.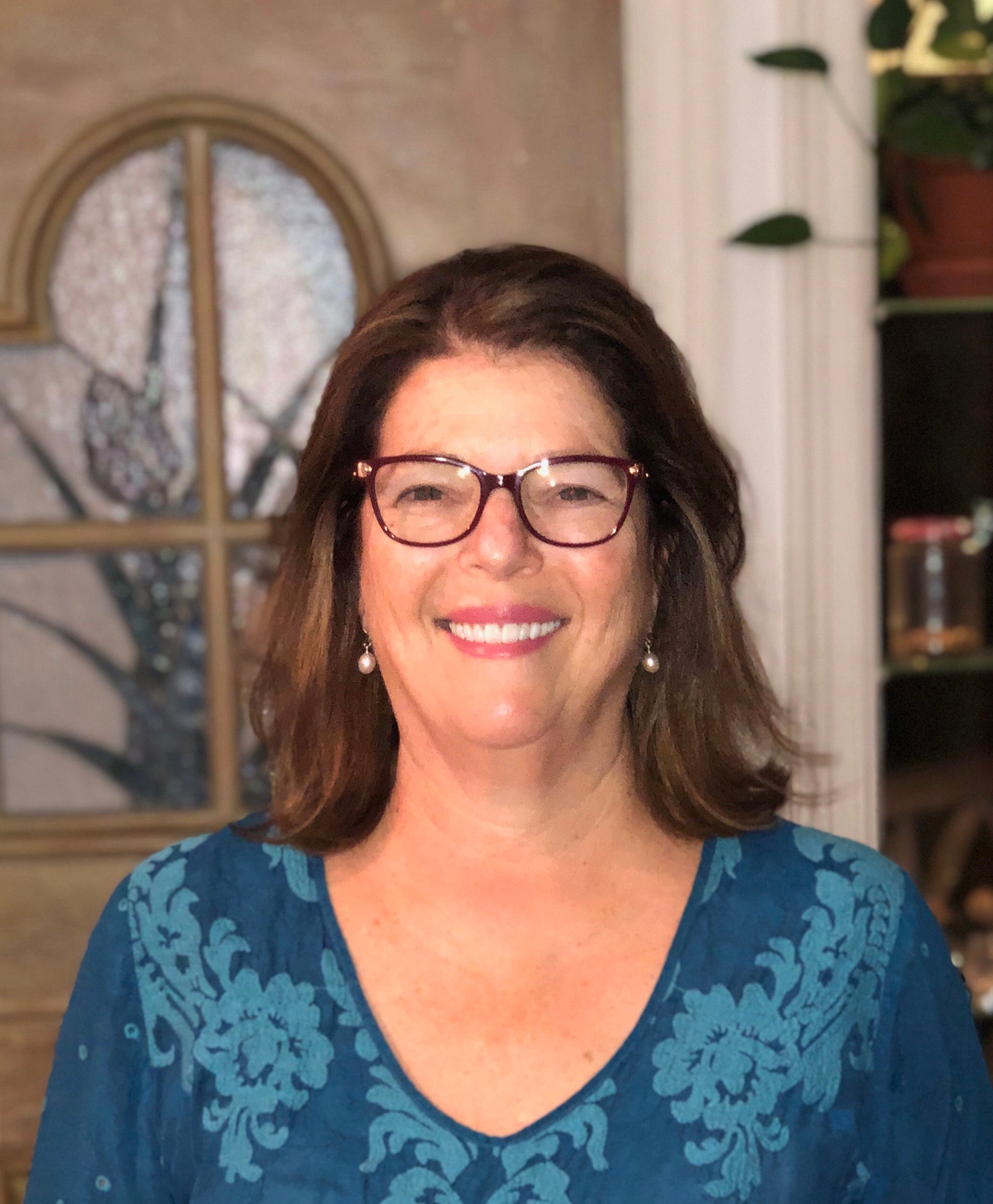 Jaynie Schultz
Jaynie Schultz is the Board Chair of the CityLab High School Foundation, a supporting organization of the public school. She also serves as Vice Chair of the Dallas City Plan Commission.  Jaynie is also on the Board of the American Jewish Joint Distribution Committee. She previously served on the Boards of Moishe House, iCenter, JFN, FJC, AABGU, the Texas Women's Foundation, the Women's Museum of Dallas, and Akiba Academy.
Jaynie earned her M.A. in Urban Studies at the University of Texas at Arlington and her B.A. in Government at the University of Texas at Austin. She is married to Ron Romaner and they have four children.
Karen-Lee Pollak
Read Bio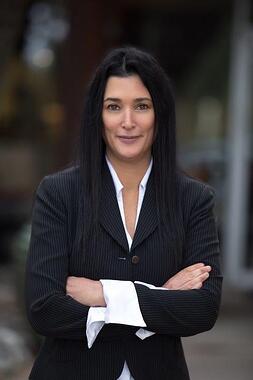 Karen-Lee Pollak
Karen-Lee Pollak is the Managing Partner of Pollak PLLC. Selected as a Chambers and Partners Global Guide to the World's Leading Lawyers (USA) 2016-2018, D Magazine Best Lawyers in Texas, a Wick Allison Publication 2014-2018, Texas Super Lawyer 2018, a Thomson Reuters publication and rating service, Karen-Lee provides full-service legal immigration counsel to large corporations, small businesses and individuals. Karen-Lee's immigration docket routinely includes representing businesses, investors and families in obtaining immigrant and non-immigrant visas to live and work in the United States. Karen-Lee also assists corporations in compliance audits and immigration-related corporation policy formulation. Her immigration litigation practice focuses on federal court litigation under the Administrative Procedure Act.
As an immigrant herself and as the past immigration practice chair of the Dallas office of one of the world's largest law firms, Karen-Lee understands what a critical legal and emotional decision it is to move employees or family to the United States in a timely and efficient manner.
Karen-Lee is a frequent speaker and writer on immigration issues, she is the author of an immigration blog, When Immigration Matters that provides information and updates on immigration issues, topics and tips. Karen-Lee is a member of the American Immigration Lawyers Association and the California and Texas Bar Associations.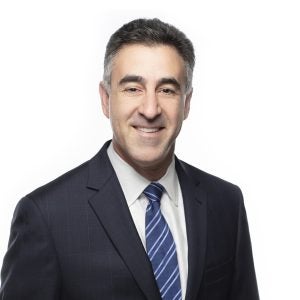 Mark Platt
Mark Platt is a member of Frost Brown Todd LLC, where he specializes in restructuring and insolvency law and complex commercial litigation.  He has appeared in bankruptcy and federal district courts throughout the country. Most recently, he has represented secured and unsecured creditors in bankruptcy matters related to real estate, energy, health care, telecommunications and retail, among other industries. Prior to joining Frost Brown Todd, Mark was a partner at several national law firms.
Mark earned his J.D. at Southern Methodist University Dedman School of Law, and he holds a B.A. from the University of Pennsylvania in history.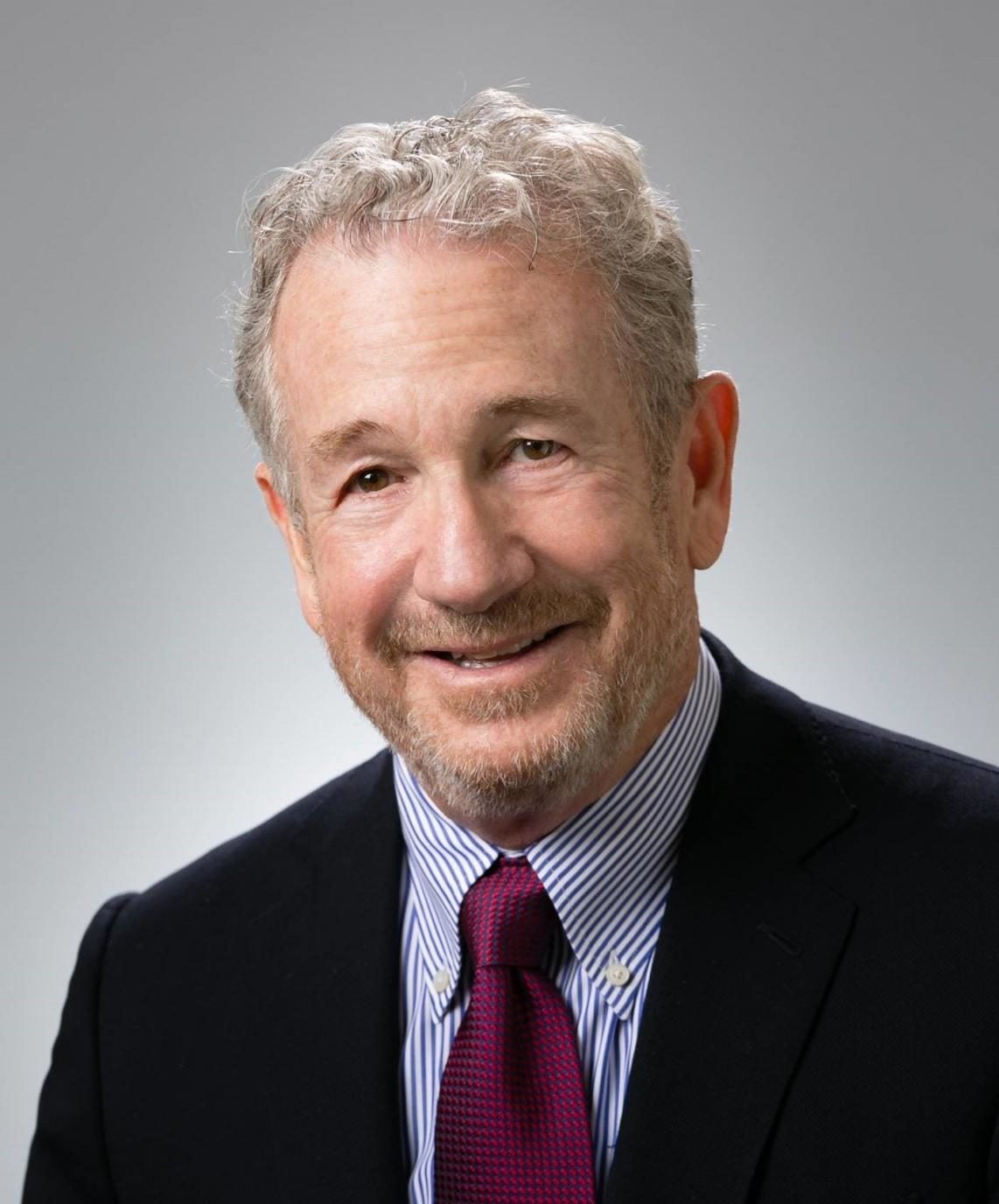 Mark Zilbermann
Zilbermann has been associated with Brandt Engineering and the Brandt Companies, LLC since 1976, serving as CEO in 1995-2016 and Chairman since 2016.
A pillar of Temple Emanu-El of Dallas, Zilbermann was President of the congregation in 2015-2017 and continues to serve on the Board and Executive Committee. He has held various executive committee positions and numerous committee chairs, including chair of the most recent capital campaign, "Our Temple Future," which raised $40 million.
Currently, Zilbermann serves on the Board and Executive Committee for The Dallas Holocaust and Human Rights Museum, the board of the southwest region for the AJC, the board of the Temple Emanu-El Foundation, co-chair of the Muslim-Jewish Advisory Council of Dallas, and the St. Mark's School Alumni Board. He previously served on HUC-JIR's Central Region Board of Overseers and currently serves on the Board of Governors for HUC-JIR.
Previously, he served as a board member of the JCC, the Jewish Federation of Greater Dallas, the Dallas Holocaust Museum, and St. Mark's School of Texas.
Zilbermann received the B.S. from Yale University (1974) and MS from the University of Texas at Austin (1978).
Rabbi Andrew Paley
Read Bio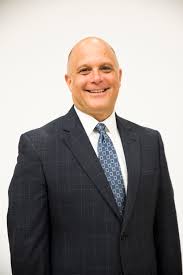 Rabbi Andrew Paley
Rabbi Andrew Marc Paley is the Senior Rabbi and Spiritual Leader of Temple Shalom, a Reform congregation, in Dallas, Texas.  Ordained in 1995, Rabbi Paley holds a Master's Degree in Hebrew Letters from H.U.C. – J.I.R and Bachelor's Degree in Industrial and Organizational Psychology from The Ohio State University and is a Prepare/Enrich Certified marital and premarital counselor.
Rabbi Paley is a member of the Central Conference of American Rabbis, the Southwest Association of Reform Rabbis, a member and Past President of the Rabbinical Association of Greater Dallas, and is an Honorary Director of the Dallas Hebrew Free Loan Association.
In the city of Dallas, Rabbi Paley is Dallas Police Chaplain, was a member of the Mayor's Task Force on Poverty, a member of the Dallas Morning News Faith Advisory Committee and a regular opinion contributor, a founding member and Chair-Elect of  Faith Forward Dallas@thanksgiving Square: Faith Leaders United for Peace and Justice, a board member of The Senior Source and chair of its Interfaith Advisory Committee and a member of the Muslim/Jewish Advisory Council of the Dallas Chapter of The American Jewish Committee.
Rabbi Paley currently serves as the National Secretary of Sigma Alpha Mu Fraternity and has served as a mentor for rabbinic colleagues in congregations around the country as well as to rabbinical students in seminary.
Rabbi Paley has edited two prayer books, one for the Sabbath and one for families for the High Holy days.
Rabbi Paley is married to Deborah Niederman, the Past President of the Association of Reform Jewish Educators, and is the father of Molly, and Samuel.
Rabbi Elana Zelony
Read Bio